Description
Get ready to perfect your musical skills, learn exciting gospel music and make new friends—all in one single event! Over two days, industry leaders and musical experts from Southern Ontario will come together to share their secrets for success with you.
Expect educational, interactive and fun workshops from our Power Up faculty. You'll walk away with useful information and advice that you can immediately implement into your own performances or those of your groups and choirs.
One registration fee covers the two full days of workshops on Feb. 19 & 20, all of the Power Up Mass Choir rehearsals and, of course, your delegate bag containing the conference booklet and other helpful resources! Visit http://tmc.ca/power-up/about-power-up for more details.
The weekend is capped by the Power Up Finale Concert on Sunday evening, Feb. 21 at Islington Evangel Centre, 49 Queen Plate's Dr. in Etobicoke and is open to the public! All registrants have the opportunity to sing in the concert as part of the Power Up Mass Choir!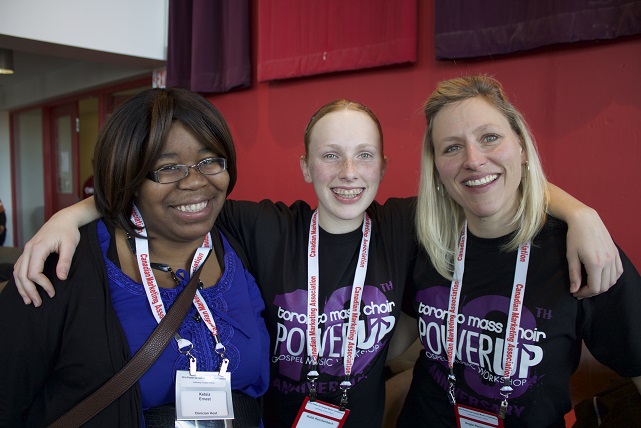 Top Musical Workshops include:
Vocal Training in Improvisation and Harmonization

Master Classes for Soloists

Several levels of Keyboard and Guitar Techniques

Steelpan

Song Writing


The Venue
The workshops will be held in the 'state-of-the-art' facility that is home to the School of the Arts, Media, Performance and Design at York University in Toronto.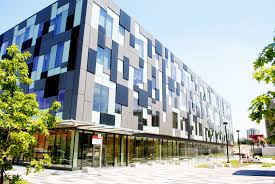 Still not convinced? Check out some testimonials from the last Power Up!
----------
"It's awesomeness!!!!!!!!! A joyful, encouraging, respectful time all around. Singing with so many like-minded people in classes was something that changed me for the better. Cannot wait until next year when we will be not only attending but staying in the city so we can participate to the fullest! Thank you, thank you and thank you to all involved. You all did a great job. See you next year! (p.s. this is the first event, ever, that I have attended in Toronto)" – Cindy, Barrie, ON.
----------
"Congratulations on such an outstanding music conference!
I have attended music conferences across Canada, and Power Up 2015 was a first class event! It is a great credit to you, TMC and York University to have joined forces to present such a learning opportunity for
musicians and singers at all levels. Besides the excellent organizational aspect of Power Up, your team provided such a warm and inviting atmosphere for attendees. I was particularly impressed by your gospel choir rehearsals and the wealth of workshops provided. From the registration desk staff to your clinicians – a commitment to excellence was so evident. Additionally, as a music educator at the secondary level, it was a chance for me to see first hand the music department at York and its facilities. It was just wonderful to experience, learn and sing with others and to feel the joy of Gospel music. Thank you."
----------
"I would like to say thank you to Karen Burke and all the event planners and clinicians for doing all that you did with excellence. I have no regrets, it was money well spent. I left with a wealth of knowledge that I intend to use, share and teach. This is all worship, and I love to worship my God. Thank you."
FAQs
What are my transport/parking options getting to the event?
There is a subway station being built on York's campus that can make driving onto campus a little trickier and so please give yourself enough time if you are driving. The closest parking is the Student Services Parking Garage located kitty-corner from the multi-colored window ACE building found at the corner of Ian McDonald Blvd and Fine Arts Road. Please note that if you drive, you will have to pay for parking on both days and there are no in/out privileges.
What is the refund policy?
Early registration is encouraged as many workshops fill quickly. Workshops without sufficient enrollment may have to be canceled. Refunds will not be issued for registration cancellation requests received after Feb. 5, 2016. In the event of emergency/illness, you may send an alternative person in your place or leave your registration as a donation. If sending an alternative person, please email us the name and email address of that person. If a participant withdraws from the conference before Feb. 5, they will receive a refund of the total workshop fee minus a $10 administrative fee.
The Power Up Workshop reserves the right to cancel or reschedule a workshop due to low enrollment or other unforeseen circumstances. If this becomes necessary, Power Up will contact registrants by email or by telephone at least 4 business days in advance of the start date.
The Power Up Workshop is not responsible for any costs, including but not limited to travel or accommodation expenses. We strongly urge all participants traveling by plane to buy refundable airline tickets in case of workshop cancellations or other unforeseen changes.
All policies will be strictly enforced. No exceptions, please. Contact our coordinator (jennel@tmc.ca) prior to registering if you have any questions. We will try our very best to make you happy!
.