Description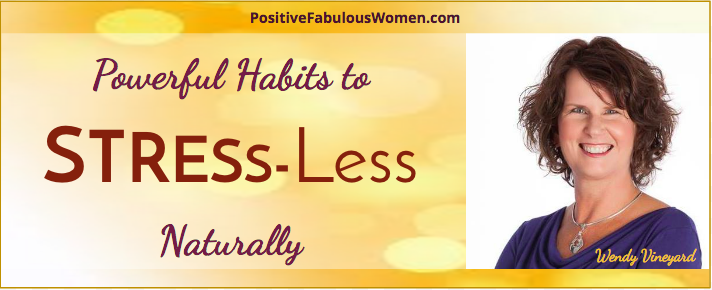 Stressed out? Feel trapped and hanging on by your fingernails for Friday? While continuous stress seems to an acceptable way of life for most entrepreneurs it actually stands between you and the successful, happy life you desire! If you want to be at your best with clients, customers and loved ones, you have to eliminate anxiety, pain, exhaustion and low energy.
Join us for a content rich session with our special guest expert, Wendy Vineyard, to see exactly how to use the most powerful, leading-edge, stress reduction technique today. This method has impressed medical doctors so much that many are using it for their regular patient care and even for Emergency Room trauma and treatment. Now, you too can quickly and easily apply this same method to:
Take control of your stress and anxiety

End insomnia and exhaustion

Reduce or eliminate pain, & more!
Once you hear Wendy reveal this powerful technique, you'll be able to use it immediately anywhere & anytime when stress impacts your health and your life. Simple! Powerful! Practical!
About Wendy Vineyard
Wendy is a recognized Youthful Aging Expert, holistic health mentor & transformational coach, and acclaimed author. She helps you look and feel 10 or more years younger than your actual age and releases what's holding you back from achieving the peace and happiness you desire.
Wendy has created an amazing age-defying system that she shares in her bestselling book, Powerful Habits to Grow Younger Every Day – Look and Feel 10 Years Younger Naturally! She reveals the latest anti-aging solutions discovered through her extensive research of the top natural health solutions to prevent premature aging and expand your capacity for health, wellness and happiness. People at any age can look and feel younger naturally – without miracle drugs, without trendy diets and without cosmetic surgery. For more about Wendy, please visit http://www.wendyvineyard.com/