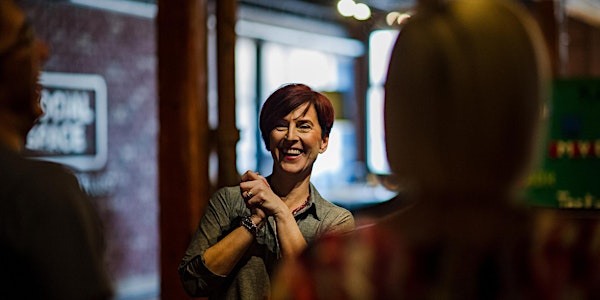 Powerful Public Speaking - The Virtual Edition (Max 10 People)
The skills of face to face presentation can be applied to virtual online meetings. Learn more in this 3 hour workshop.
Refund Policy
Contact the organizer to request a refund.
Eventbrite's fee is nonrefundable.
About this event
The move to video for most business meetings has changed the dynamic of how we relate to other people during the workday. In the past, you probably prepared yourself for "in person" presentations in a board room by writing out your pitch, practicing your delivery and wearing clothing suitable for the occasion.
Appearing at a meeting via video is no different in those aspects, but there are some other factors at play as well when technology is involved. Be prepared, be professional and be on time still count. But where are you looking? How is the lighting? Have you made sure your internet connection is solid?
We will approach public speaking for video with many tips about relaxing in front of the camera, using proper body posture to make you look and feel confident, and taking your presentation from ordinary to spectacular.
Public Speaking ranks as one of the highest anxiety producing experiences that most people will face. But it is also one of the keys to success for many people in business. You may be an expert in your field, but if you can't communicate that expertise to others, it will remain your secret. When you make presentations to clients, outline your objectives to your banker, or lay out the future of your company to your employees, your public speaking skills can be the difference between success and failure. Overcoming the anxiety of public speaking is the key to reaching your potential. In this three hour workshop I treat public speaking as a performance. Just as an athlete gets revved up when he/she is ready to perform, you must have a certain amount of energy when you get up in front of people to make your presentation. The key is to control that energy through preparation, breathing techniques and understanding the psychology of the speaker/audience relationship.
By the end of the workshop you will:
-Have a strategy for dealing with performance anxiety when you're speaking
-Have the tools to become a more polished and powerful presenter
-Have the confidence that your next presentation will be better than ever
Alyson is a warm and knowledgeable voice coach. Her charisma comes through whether you are learning with her in person or online. Our team recently had the opportunity to learn new public speaking techniques with Alyson in an online workshop, and the time was well spent. Many members of our team lead online meetings on a weekly basis. After attending the workshop with Alyson, you could see the improvement, care, and preparation that they put in their voice. Grateful to Alyson for her teachings.
Adriana Lopez Forero, President, Onlea