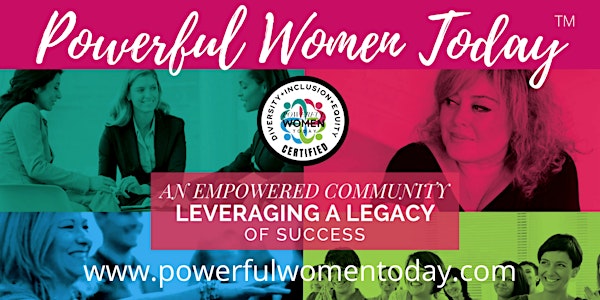 Powerful Women Today Networking + Meet & Greet Empowerment Circle
Welcome to a community of Empowerment + Positive Energy where we champion and empower your emotional and financial abundance & independence.
About this event
Welcome to Powerful Women Today & PWT+
Powerful networking features like Check-In, Tips, and a highly-impact community can make all the difference in the world.
Our Boutique Accelerators and Boutique Incubators ensure that your personal and professional goals become closer and closer to reality.
BESEEN BEHEARD BELONG
Discover exciting new opportunities that will prepare you to respond to everyday challenges identifyig the opportunities within. Talk about silver lingings. It is all about Mindset.
Create the personal and professional impact you wish to have and become a source of inspiration and aspiration to others. Raise your level of visibility and expand your thought-leadership. It all begins with a like minded community of innovators and influencers.
Build your legacy and grow your confidence with each new experience each time inspiring others to see something new in themselves through action.
Life is for the Living! Join us to beging to Live Your Best Life.
POWERFUL WOMEN TODAY & PWT+
Championing and Empowering Emotional and Financial Independence
www.powerfulwomentoday.com www.pwt.global