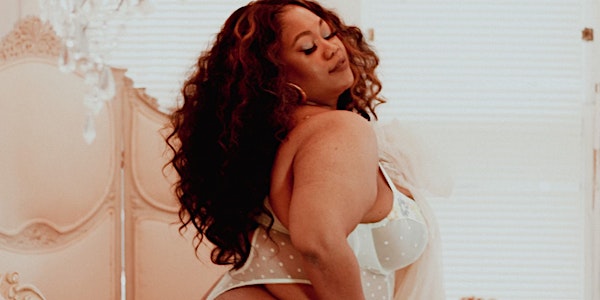 Powerhouse
Featuring Harlem Nyte from Chicago - Witness the strongest, fiercest and most powerful acts from Victoria's burlesque and drag scene!
Date and time
Thu, Jun 15, 2023 7:00 PM - 10:30 PM PDT
Location
Victoria Event Centre 1415 Broad Street Victoria, BC V8W 2B2 Canada
About this event
3 hours 30 minutes

Mobile eTicket
Fatale Production Presents: Powerhouse at the Victoria Event Centre
Thursday, June 15th | 19+ | ID Required
Doors: 7PM | Show: 8PM
🎟️: https://powerhouse-burlesque.eventbrite.ca
Witness the strongest, fiercest and most powerful acts from Victoria's burlesque and drag scene! Brace yourself for our season closer at the VEC.
HOSTED BY: J. McLaughlin
Featuring: Harlem Nyte (Chicago), Peaches & Screams, Dirty Dollie, Shelita Cox, Salty Siren, Dani Jackson, Fern Flicker, Queen V, Forrsa Nature, Florence Fatale
≫ What To Bring ≪
▪︎ Please bring valid government issued photo ID for 19+ events, or for liquor service at family friendly events.
≫ Tickets ≪
▪︎ We do not offer refunds on tickets. If you need to sell your tickets, the best way is to reach out to your social circles or post in the Facebook event discussion.
▪︎ If you would like to transfer the ownership of your ticket to another person, you can do so from your Eventbrite account. See more on how to do this at: https://www.eventbrite.com/support/articles/en_US/Q_A/how-to-transfer-tickets-to-someone-else?lg=en_US
≫ Safer Spaces & Code of Conduct ≪
▪︎ At the VEC there is zero tolerance for any type of racist, sexist, ableist, fatphobic, transphobic or homophobic behaviour. By purchasing a ticket and attending an event, you agree to conduct yourself with the utmost respect for everyone at the venue. In the event that you do not, you may be asked to leave without a refund. Respect, as well as, consent are of utmost importance. Those who touch or photograph anyone without their permission will be removed and may be banned from future events at our venue. For more information contact safety@victoriaeventcentre.ca
▪︎ If you feel uncomfortable at any time, please let a VEC staff person know and we will try to support you in the best way possible.
≫ Land Acknowledgement ≪
▪︎ We would like to respectfully acknowledge that the territory on which this event takes place is on the traditional, stolen, unceded land of the Lekwungen and W̱SÁNEĆ peoples. We acknowledge the rich cultural history of the many peoples and rituals that have been affected by the ongoing process of dispossession and colonialism. We hold this understanding in our interactions and engagements with this land and its people.
≫ Substance Use Policy ≪
▪︎ As per our liquor license we have a zero tolerance policy for outside alcohol in our venue. Bag checks can be performed by security and outside alcohol will be confiscated. There is no smoking or vaping allowed inside the venue. We may refuse liquor service at any time, But commit to practices that are non-judgemental of intoxication, regardless of its form, cause, or base substance and we will treat everyone with dignity and respect. We may, in some situations, have to ask intoxicated people to leave our venue due to circumstances that put the safety of others at risk. We will not do this lightly, or without significant reason. If you require assistance at anytime please come to a staff member for support. See our full policy here: https://victoriaeventcentre.ca/about/transparency/
≫ Accessibility ≪
▪︎ Broad Street Stair Entrance: There is a moveable doormat just inside the entrance that is raised slightly (~1/8″) above the floor. The front door swings outwards and leads to a staircase with 27 wood stairs, 11″ deep, 6″ high. There are wooden 2.5" handrails 38" up the wall on each side of the staircase (54" apart, so not graspable on both sides at once). The handrails extend 8″ past the top stair and do not extend past the bottom riser.
▪︎ Pandora Alley Elevator Entrance:
Pandora Alley Entrance is accessed via the alley off Pandora Street, between Douglas and Broad Street (see a map of our entrances here). The elevator is a vertical platform lift, measures 35″ wide, 60″ deep and 80″ tall, and has a max load of 1000lbs. It is accessed through two 35″ wide non-automatic doors (one at the ground level, one at the 2nd floor).
▪︎ Please be mindful of the accessibility needs of other folks in the venue, if you are able to do so, use the Broad Street stair entrance and multi-user washroom. There is only one accessible entrance and washroom, help make sure those who need it can use it. Do not move tables or chairs without venue permission. Keep aisles clear at all times and please return your glassware to the bar.
▪︎ If you would like to attend the event but require assistance with accessing the space, please contact us at boxoffice@victoriaeventcentre.ca and VEC staff will do their best to accommodate.
▪︎ More detailed venue accessibility info is available at: