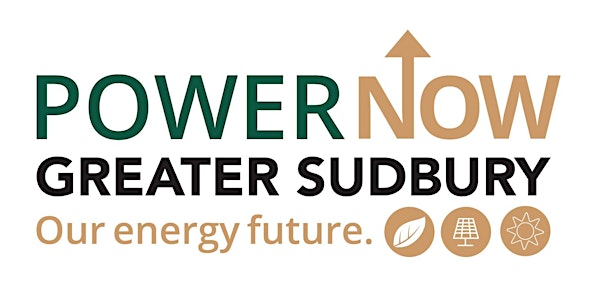 PowerNow Greater Sudbury • Énergisons le Grand Sudbury
When and where
Location
Northbury Hotel & Conference Centre Willow and Hickory Rooms 50 Brady Street Sudbury, Ontario P3E 1C8 Canada
Description
Following up on round 3 of public input, the City invites you to see the latest PowerNow! work and discuss the potential building, transportation, waste, and energy actions the City could implement. Please review the draft CEEP online https://www.greatersudbury.ca/live/environment-and-sustainability1/clean-energy-power-now-greater-sudbury/

Free event. Light refreshments offered.
---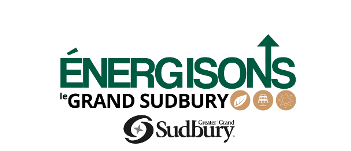 Comme suite à la série de consultations publiques, la Ville vous invite à voir le plus récent travail d'Énergisons le Grand Sudbury et à discuter des mesures possibles en matière de bâtiments, de transports, de déchets et d'énergie que la Ville pourrait mettre en œuvre.
Activité gratuite. De légers rafraîchissements seront offerts.



---
Personal information that you provide is collected by the City of Greater Sudbury under the authority of section 10(2) paragraph 5 of the Municipal Act, 2001, S.O. 2001, c. 25 for the purpose of registration to the PowerUp Greater Sudbury public event. Questions relating to the use, collection and disclosure of this personal information may be addressed to the Coordinator of EarthCare Sudbury Initiatives, City of Greater Sudbury at PO Box 5000, Stn. A, 200 Brady St., Sudbury, ON P3A 5P3 or by calling 705-674-4455 ext. 4398.
Les renseignements personnels sont recueillis par la Ville du Grand Sudbury aux termes du par. 10 (2) de la Loi de 2001 sur les municipalités, L. O. 2001, ch. 25 pour l'inscription à la première activité publique d'Énergisons le Grand Sudbury. Pour toute question concernant l'utilisation, la collecte et la divulgation de vos renseignements personnels, veuillez communiquer avec la Coordonnatrice des initiatives de Terre à cœur Sudbury, Ville du Grand Sudbury, C.P. 5000, succursale A, 200, rue Brady, Sudbury ON P3A 5P3 ou composer le 705 674-4455, poste 4398.