Location
York University
4700 Keele St
Accolade East Building
Toronto, ON M3J 1P3
Canada
Description
Get ready to perfect your musical skills, learn exciting gospel music and make new friends - all in one single event!
The Toronto Mass Choir is excited to offer a 4-day gospel music workshop for singers, instrumentalists, and gospel music enthusiasts of all skill levels. Top professionals in gospel music host workshops that give attendees a chance to improve their musicianship and learn about gospel music in a variety of settings and also participate in a mass choir. PowerUp is like none other in all of Canada!
Introducing "PowerUp Week"
This year PowerUp is celebrating 15 years!
Thursday, February 21, 2019, 7:30 pm - Official Kick-Off
Meet-and-greet session with special guest clinician Dr. Raymond Wise

Meet our new and your favorite PowerUp Clinicians

Prizes and Surprises

Introduction to Mass Choir Songs for "Live Recording" Concert
Friday, February 22, 2019 - Day 1 of workshops
Saturday, February 23, 2019 - Day 2 of workshops (T-shirt Day)
Sunday, February 24, 2019 - Live Recording - Finale Concert!
One registration fee covers the Kick-Off, two full days of workshops on February 22 & 23, all of the PowerUp Mass Choir rehearsals and, of course, your delegate bag containing the conference booklet and other helpful resources! Visit http://www.powerupgospel.ca for more details.
The weekend is capped off by the PowerUp Finale Concert on Sunday evening, February 24, at Bayview Glen Church, 300 Steeles Avenue East in Thornhill and is open to the public! All registrants have the opportunity to sing at the concert as part of the PowerUp Mass Choir!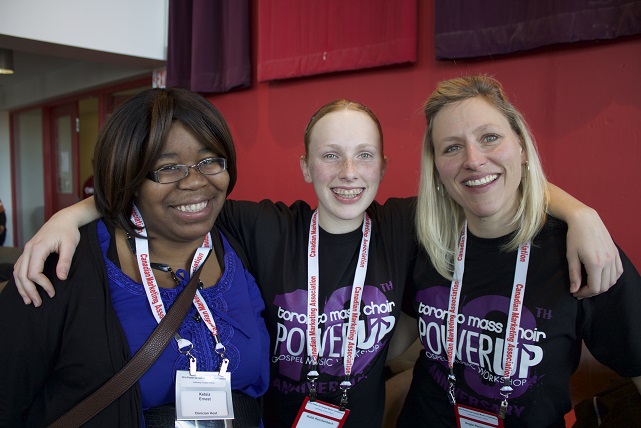 The Venue
The workshops will be held in the state-of-the-art facility that is home to the School of the Arts, Media, Performance, and Design at York University in Toronto.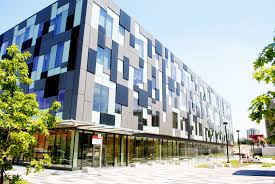 FAQs
What are my transport/parking options getting to the event?
The York University Subway Station is now open. The station is situated on the York University campus and is just steps away from the Accolade East Building. Plan ahead - consider taking the subway to PowerUp this year. The closest parking is the Student Services Parking Garage located kitty-corner from the multi-colored window ACE building found at the corner of Ian McDonald Blvd and Fine Arts Road. Please note that if you drive, you will have to pay for parking on both days and there are no in/out privileges.
What is the refund policy?
Early registration is encouraged as many workshops fill quickly. Workshops without sufficient enrollment may have to be cancelled. Refunds will not be issued for registration cancellation requests received after Jan 31, 2019. In the event of emergency/illness, you may send an alternative person in your place or leave your registration as a donation. If sending an alternative person, please email us the name and email address of that person. If a participant withdraws from the conference before Jan.31 they will receive a refund of the total workshop fee minus a $20 administrative fee.
The PowerUp Workshop reserves the right to cancel or reschedule a workshop due to low enrollment or other unforeseen circumstances. If this becomes necessary, PowerUp will contact registrants by email or by telephone at least 4 business days in advance of the start date.
The PowerUp Workshop is not responsible for any costs, including but not limited to travel or accommodation expenses. We strongly urge all participants traveling by plane to buy refundable airline tickets in case of workshop cancellations or other unforeseen changes.
All policies will be strictly enforced. No exceptions, please. Contact our coordinator (jennel@tmc.ca) prior to registering if you have any questions. We will try our very best to make you happy!