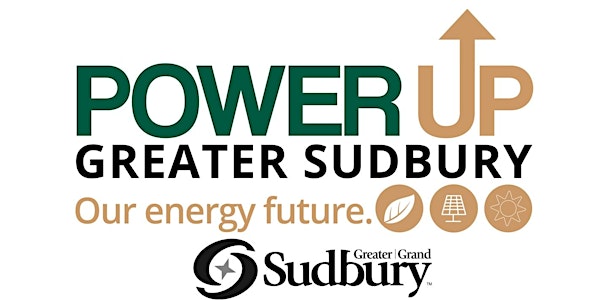 PowerUp Greater Sudbury • Énergisons le Grand Sudbury
When and where
Location
Holiday Inn, Georgian B Room 1696 Regent Street Sudbury, Ontario P3E 3Z8 Canada
Description
PowerUp Greater Sudbury's first public event is on October 4th! This hands-on discussion will help shape our city's future, with actions starting as early as 2019!
We're looking at the buildings we live and work in, how we move around the city, where our energy comes from and how it's used, and how we deal with our waste.
How can we cut our household energy costs?
How can we be more energy efficient?
How can we generate clean energy?
How could the layout of our city be improved?
What are less polluting ways to get around town?
Come to this brief session and help answer these questions by working with others to build the Greater Sudbury of the future!
Free event. Light refreshments offered.
---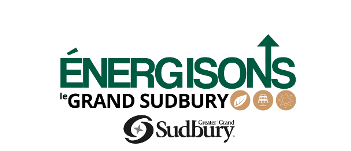 La première activité publique d'Énergisons le Grand Sudbury aura lieu le 4 octobre! Cette discussion sur des solutions pratiques aidera à façonner l'avenir de notre ville par des mesures à prendre dès 2019!
Nous examinons les bâtiments dans lesquels nous vivons et travaillons, la façon dont nous nous déplaçons dans la ville, la source de notre énergie et la manière dont nous nous en servons, ainsi que celle dont nous nous occupons de nos déchets.
De quelle façon pouvons-nous réduire les dépenses en énergie de nos ménages?
De quelle manière pouvons-nous réduire encore plus notre consommation d'énergie?
Comment pouvons-nous produire de l'énergie propre?
De quelle façon pourrions-nous améliorer l'aménagement de notre ville?
Quels sont les modes de transport les moins polluants en ville?
Participez à cette brève séance et aidez à répondre à ces questions en travaillant avec d'autres personnes à bâtir le Grand Sudbury de l'avenir!

Activité gratuite. De légers rafraîchissements seront offerts.


---
Personal information that you provide is collected by the City of Greater Sudbury under the authority of section 10(2) paragraph 5 of the Municipal Act, 2001, S.O. 2001, c. 25 for the purpose of registration to the PowerUp Greater Sudbury public event. Questions relating to the use, collection and disclosure of this personal information may be addressed to the Coordinator of EarthCare Sudbury Initiatives, City of Greater Sudbury at PO Box 5000, Stn. A, 200 Brady St., Sudbury, ON P3A 5P3 or by calling 705-674-4455 ext. 4398.
Les renseignements personnels sont recueillis par la Ville du Grand Sudbury aux termes du par. 10 (2) de la Loi de 2001 sur les municipalités, L. O. 2001, ch. 25 pour l'inscription à la première activité publique d'Énergisons le Grand Sudbury. Pour toute question concernant l'utilisation, la collecte et la divulgation de vos renseignements personnels, veuillez communiquer avec la Coordonnatrice des initiatives de Terre à cœur Sudbury, Ville du Grand Sudbury, C.P. 5000, succursale A, 200, rue Brady, Sudbury ON P3A 5P3 ou composer le 705 674-4455, poste 4398.