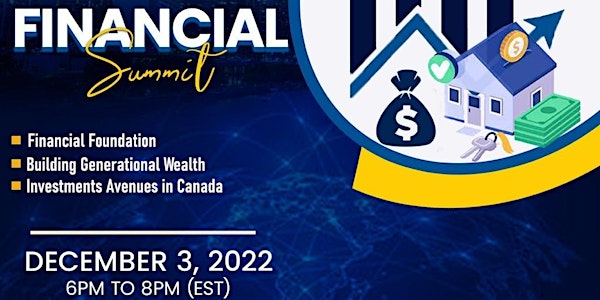 PPN Canada 2022 Financial Summit
Another PPN Event: Financial Summit. Topics include Financial Foundations, Insurance, Real Estate, Retirement Planning, Investments etc.!
About this event
You're cordially invited to PPN's end of year special event: Financial Summit. With professionals from across Canada, come join us as we discuss and learn more about financial basics, building generational wealth, investments and more!!
Take the first step towards building a life of financial stability and generational wealth!