Let's get together for food and drink on December 4!
About this event
Hello Members!
You asked, we delivered.
We are hosting our PPOC LMB Winter Social in person!
We invite you to join us for food and drink on December 4, 6:00pm PST.
Our 2021 Winter Social features:
A Plated Meal with your ticket purchase (Burger of your choice)
Prize Draws
Ugly Holiday Outfit Contest
Photo Booth
-------------------
Tickets
$28/person (Includes Burger of choice from menu - a-la-carte menu items sold separately)
You are welcome to bring a +1 and will have to select to purchase a ticket for them in the drop down menu. We are capped at 30 attendees so do get your tickets soon!
COVID19
Please note that we are following the current COVID19 safety protocols set in place. Brewhall staff will be checking your Vaccine Passport as well as a piece of ID. Without both of these you will be denied entry so please remember to bring both.
Please be sure to ensure you wash your hands when you arrive and if you're experiencing any COVID19 symptoms, please make the decision to stay home. Your health & safety is our priority. Do respect your peer's boundaries. Ask before reaching out for a hug or handshake. Some of us may miss your face, but aren't ready for hugs just yet!
Door Prizes
As usual, we will be doing draws for prizes sponsored by our friends at Beau Photo.
Happy Hour
Our official event starts at 6:00pm however if you'd like to take advantage of Happy Hour, you're welcome to from 5:00pm - 6:00pm.
We are very excited to see your lovely faces.
Your Lower Mainland Committee
Jamie, Steve & Brian
Location
Brewhall (Upstairs) (https://brewhall.com/)
97 East 2nd Avenue
Vancouver, BC
Get off at Main Street Skytrain and walk up to East 2nd Ave (See Map below)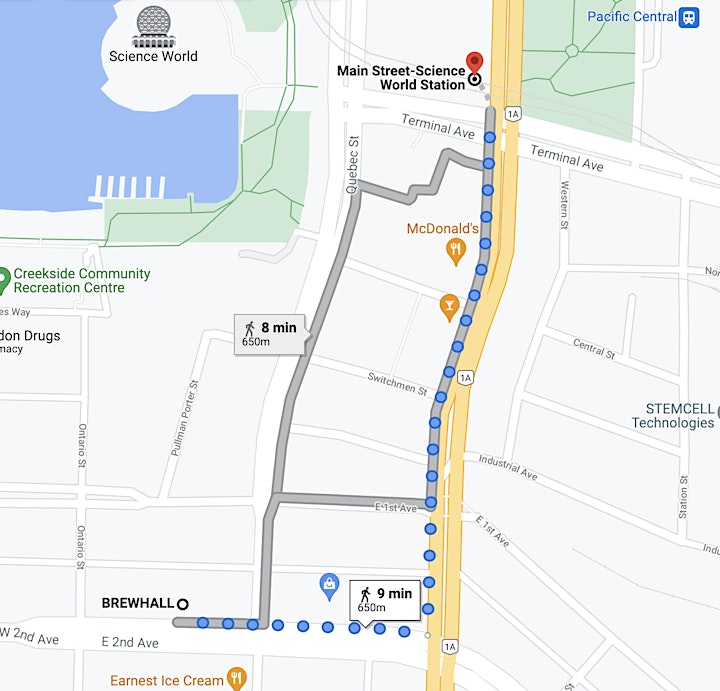 Organizer of PPOC LMB Winter Social [4312-0036]