PR in the Pub

Tuesday, November 29, 2011 from 5:30 PM to 7:30 PM (EST)
Event Details
About the event
CPRS Ottawa/Gatineau is keen to help student members develop their skills. If you have questions about communications work in particular industries, then we would  like to invite you to PR in the Pub.
The event is a speed-networking opportunity (modelled on the speed-dating format) designed especially for you to engage a wide cross-section of PR/communications professionals from government, non-profit and private sector organizations, to name a few. 

Networking prizes and surprises!
One lucky student will win the opportunity to attend a one-on-one networking lunch with Pierrette Leonard, CPRS national president. There will also be a gift basket giveaway valued at $75 with freshly baked goodies compliments of local gluten-free bakery Dolci bakeshop (www.dolcibakeshop.com).
 
Learn more about our participating professionals:

AGENCY 
Matt Salvatore, Account Director
Fleishman-Hillard
Matt Salvatore is an Account Director at Fleishman-Hillard Ottawa. He works with numerous account teams, building communications strategies and executing tactics. His responsibilities include writing, event management, media relations, research, business promotion, and measurement for clients such as The Boeing Company, Visa Canada, and Nordion.
Before joining Fleishman-Hillard, Mr. Salvatore worked as a consultant at Hill & Knowlton. Working in both Ottawa and Toronto, he was responsible for a variety of consumer and corporate files. In this role, he worked with public sector, not-for-profit, and private sector clients including Virgin Mobile, Michelin Canada, American Express, and Canada's Walk of Fame.
Mr. Salvatore holds a Bachelor of Arts degree in sociology from Mount Allison University in Sackville, NB, a diploma in public relations from Algonquin College in Ottawa, ON, and a diploma in comic scriptwriting from Humber College in Toronto, ON

Alex Brazeau, Account Coordinator
Delta Media Inc.
 As Delta Media's Training & Account Coordinator, Alex is involved in the planning and execution of a wide range of projects, contributing his expertise to communications and media relations strategies, event management tactics, and research and writing projects.
Alex has been a part of a number of launches and media relations campaigns including the grand opening of The Exchange Pub-Restaurant held in conjunction with Ottawa Fashion Week. He has also worked on campaigns for initiatives with several leading health-related organizations, including the Heart and Stroke Foundation of Canada, the College of Family Physicians of Canada and the Canadian Public Health Association. Alex is also responsible for the coordination of all media relations training and other various training courses delivered by Delta Media.
A graduate of Algonquin College's Public Relations program, Alex has spent nearly a decade promoting nightclubs and concerts in Ottawa. In his spare time, Alex also works for Antidote magazine which officially launches in 2012.

Sherrilynne Starkie, Account Director
Thornley Fallis Communications
Sherrilynne joined Thornley Fallis after 18 years working abroad, including in London UK, Washington DC and the Isle of Man in the British Isles. Her public relations career has been dedicated almost exclusively to consulting; Sherrilynne has held senior and management level positions in agencies serving a wide array of clients from technology start-ups to global blue-chip brands to large government organisations.
As Account Director, Sherrilynne leads teams of communications professionals in delivering high-quality consulting and services to Thornley Fallis clients, including the Canadian Internet Registration Authority, Ford of Canada, the Ottawa Senators, the Disaster Recovery Institute of Canada, the Government of Canada and the City of Ottawa.
Sherrilynne is recognised as an expert in social media. For three years, she was the technology columnist for the Isle of Man Examiner; she was named in the top three of the UK PR Weeks' Power Players of Social Media Index and was No.1 on ZDnet UK Tech PR list. Her open courses, Getting to Grips with Social Media and Advanced Social Media Marketing Techniques are always sold out. In addition, she is often called upon to run bespoke training and workshops on behalf of clients. She has been blogging since 2005 (sherrilynnestarkie.com) and is active on Twitter (@sherrilynne), LinkedIn, Facebook, Foursquare, Google+ and other social networks.

Carrie Croft, Consultant
Thornley Fallis Communications
Carrie Croft joined Thornley Fallis Communications in the spring of 2010 after a successful stint with the 2010 Vancouver Organizing Committee for the 2010 Olympic and Paralympic Winter Games.  At Thornley Fallis, Ms. Croft executes public and media relations campaigns; assists media training sessions and seminars; executes special events; and writes and edits communications products.
In 2009, Carrie seized on the opportunity of a lifetime and picked up and moved to Vancouver to work for the Vancouver Organizing Committee for the 2010 Olympic and Paralympic Winter Games (VANOC) where she served as Supervisor of the Operations Communications Centre at the Olympic Athletes' Village.  In this role, Carrie was responsible for all operational internal communications between functional areas in the village, training communications staff and volunteers, and communicating operational updates to senior management.   In addition to her duties in the village, Carrie also served as interim Venue Press Manager for the VANOC led FIL Luge World Cup 2009, the Olympic test event, held in Whistler, B.C. Her volunteer work earned her a nomination as a YMCA Woman of Distinction in 2009.

---
 
ASSOCIATION  
Marie Rochon, Manager, Strategic Communications & External Relations
Canadian Medical Protective Association
Marie Rochon has over 25 years in the Public Relations industry, primarily in the public sector.  Highlights in Marie's career include: working as the Manager of Internal and External Relations for the CBC during 9/11; -coordinating communications during the SARS crisis for a major Toronto hospital -Acting as the Senior Advisor, External Relations to one of Canada's longest serving Mayors: Hazel McCallion -Building an award-winning media relations department at the City of Mississauga.
 
Currently, Marie is working as the Manager of Strategic Communications and External Relations for the Canadian Medical Protective Association, a national medical non-profit association run by physicians for physicians. Marie recently completed her APR exams and lives in Gatineau, Quebec. 

---

CONSULTANCY   
Claudine Wilson, APR 
PR Consultant
Former professor in and coordinator of the Algonquin College public relations program and currently a PR consultant at MediaMiser. Mass media, PR agency, and federal government communications experience. Specializing in writing, strategic planning, and event management. Author of various public relations textbooks and long-time member of CPRS Ottawa/Gatineau. 
---

GOVERNMENT  
Margaret Pearcy, APR, Director of Communications and Consultations
Office of the Superintendent of Financial Institutions (OSFI),
Margaret Pearcy, APR, has been working in the field of communications and public affairs for over 25 years. Since 1999, Margaret has been the Director of Communications and Consultations for the Office of the Superintendent of Financial Institutions (OSFI), Canada's federal regulator of financial institutions and some 1400 private pension plans, where she and her team provide internal and external communications planning and implementation, issues management, media and parliamentary relations, and consultations services.
Her career has also included similar responsibilities working for a federal Crown corporation (Canada Deposit Insurance Corporation). While working in the private sector, she opened the Ottawa office for a major Canadian public relations firm (NATIONAL Public Relations). She is a long-time volunteer member of the advisory committee for the Public Relations Program at Algonquin College, which she now chairs, as well as the past chair of the Resource Development Committee for Cornerstone, Ottawa's only housing facility for homeless women. She is also a founding member of Women for Mental Health, which is affiliated with the Royal Ottawa Foundation for Mental Health. Margaret is an accredited member of the Canadian Public Relations Society and past president of the local Ottawa/Gatineau chapter.

Léa Werthman, APR, Coordinator, Internal Communications and Change Management
Service Canada - Citizen Service Branch
Lea (Gagne) Werthman is a proud member of the PR Program's first graduating class. She has been in PR and marketing for over 30 years, working in both the private and public sectors. She has been operating her own consulting firm since the early 1990s, and taught in the PR program for over 15 years. Lea's specialties include internal communications, change management, and branding. She is currently a senior advisor at Service Canada, leading change management and internal communications for the latest strategic operating review.

Chelsey Donohue, Communications advisor
Correctional Service Canada
Chelsey Donohue graduated from the Public Relations program at Algonquin College in April 2008. She began working for the Correctional Service of Canada (CSC) in May 2008 with the e-Communications team. Her daily activities include: building and maintaining intranet sites, compiling and distributing a weekly e-newsletter, taking and processing photos, assisting at special events, helping with graphic design requests and responding to inquiries received through a generic mailbox for her team. Throughout her three years at CSC, Chelsey has had the opportunity to travel to Vancouver, Winnipeg, Halifax, Moncton and Cornwall. She has also been inside ten federal penitentiaries and has obtained her bilingual status, an attribute which has helped her progress in her career.
---
 
HEALTHCARE PR
Andrea MacLean, Communications Manager
Bruyère Continuing Care
Andrea MacLean is presently the communications manager for one of Canada's largest health care organizations, Bruyère Continuing Care and is the president of Health Care Public Relations Association (HCPRA). Before becoming the manager, Andrea was the communications officer for Bruyère, for six years. Prior to working in health care, Andrea completed her internship with Alliance Atlantis in Toronto and held positions at the Ottawa Sun, Carleton University, the NCC, and Royal Caribbean Cruise Lines all in communication roles. Andrea credits being persistent, prepared and poised will get you anywhere in PR you desire.
---

NOT-FOR-PROFIT
Pierrette Leonard, APR, FCPRS, Senior Advisor - National Partner
Canadian Patient Safety Institute
Pierrette has been involved in the healthcare field for close to 30 years. Her most recent position before joining CPSI in April 2005 was with the Royal College of Physicians and Surgeons of Canada as public affairs officer in the CEO's office. Prior to this, she was director of communications for the Nova Scotia Division of the Canadian Cancer Society. Accredited in public relations, Pierrette also has a background in both social work and teaching.
Pierrette joined CPRS in the early 1990s as a member of CPRS Ottawa, and became a member of the Board of Directors shortly afterwards. Nationally, Ms. Leonard has served CPRS as a grader, exam development lead and as chief examiner for the National Council on Accreditation from 2000 to 2007. Being involved from the ground up in the setting of standards for CPRS has enabled her to understand the sacred trust that comes with holding any position involving the accreditation of peers, especially concerning ethics, teamwork, and relationship building with colleagues. Ms. Leonard was elected to serve a three-year term and received her FCPRS in June 2007.

 
Mark Buell, Communications Manager
Canadian Internet Registration Authority 
Mark Buell joined the Canadian Internet Registration Authority (CIRA) team two years ago as Communications Manager. He is responsible for managing CIRA's online communities and developing and executing CIRA's social media activities, as well as other public relations activities. Prior to joining CIRA, Mark spent more than seven years with the National Aboriginal Health Organization (NAHO); three and a half years as the Director of Communications and Research. He also spent several years in Canada's North working in a variety of policy and communications positions.
Mark holds a Bachelor of Arts from the University of Kings College and a Diploma in Public Relations (with honours) from the Nova Scotia Community College.

Melissa Nisbett, Communications Officer
Tree Canada
Melissa Nisbett graduated from Carleton University with a Bachelor in Journalism. She has worked for a variety of international and national not for profits in communications, including Franciscans International in Geneva and the Centre for Voluntary Sector Research and Development. She currently works as the Communications Officer for Tree Canada, organizing events and executing communications strategies for sponsors. In her spare time she teaches public speaking, helps run a community garden in the Glebe and is an avid yoga enthusiast.
---
 
PRIVATE SECTOR   
Victoria Procunier, Senior Account Executive, National Capital Region
News Canada
As Senior Account Executive, Victoria is the key point of contact for the National Capital Region's public, non-profit and private sectors at News Canada, a PR service firm. Prior to joining the News Canada team, Victoria worked with the corporate communications team at SAP Canada, and the Mood Disorders Association of Ontario. 

Victoria has also held several voluntary positions with both the Toronto and Ottawa chapters of the Canadian Public Relations Society (CPRS), where she has been a member since 2005. She also earned the distinction of CPRS Toronto's Student of the Year in 2006, and Volunteer of the Year in 2007. In addition, since 2005 Victoria has served as an active member of the International Association of Business Communicators, and she's currently the Sponsorship Chair for the 2012 CPRS Ottawa-Gatineau Conference.
 
Victoria earned a post-graduate certificate in Corporate Communications from Seneca College, and both a B.A. in English and a B.A. (hons.) in Canadian Studies from Queen's University.

Shirley Schiavo, HR Manager
MediaMiser Ltd.
Shirley has been with MediaMiser since 2007, offering her communications and HR expertise to client services division and to overall team management of the company. She has strongly contributed towards the growth of the company by setting up effective HR policies and processes. She will continue to guide the company's HR department to foster a positive, fair and safe work environment.
Shirley graduated with honours from Algonquin College, Ottawa with a diploma in Public Relations. She is currently taking courses towards her certification in Human Resources.  She has also successfully completed the Leadership Fundamentals and Management Skills Program at Algonquin College.
Prior to MediaMiser Shirley held the position of Orientation Officer at Algonquin College. Her experience in managing new student expectations and orientation to college life was widely acknowledged at the college
---
CPRS Ottawa/Gatineau would like to thank its generous sponsors:
**By attending a CPRS event, participants accept to have their photo taken by the chapter's official photographer and to have them re-transmitted on the chapter's social networks. CPRS commits itself not to publish images that could be detrimental to the reputation of it's participants. Should you forgo having your photo taken, please indicate it upon your arrival.
Attendee List
Sort by:

Date

|

First Name

|

Last Name
When & Where

Hard Rock Cafe
77 York Street
Ottawa, Ontario K1N 5T2
Canada

Tuesday, November 29, 2011 from 5:30 PM to 7:30 PM (EST)
Add to my calendar
Organizer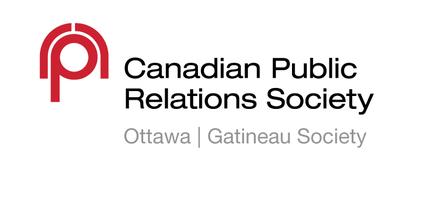 Connecting the PR Community!
The Canadian Public Relations Society is the largest national association whose members work exclusively in public relations management. Here in the nation's capital, CPRS Ottawa-Gatineau is a dynamic and growing society on mission to Elevate PR. 
---
 THANK YOU TO OUR PARTNERS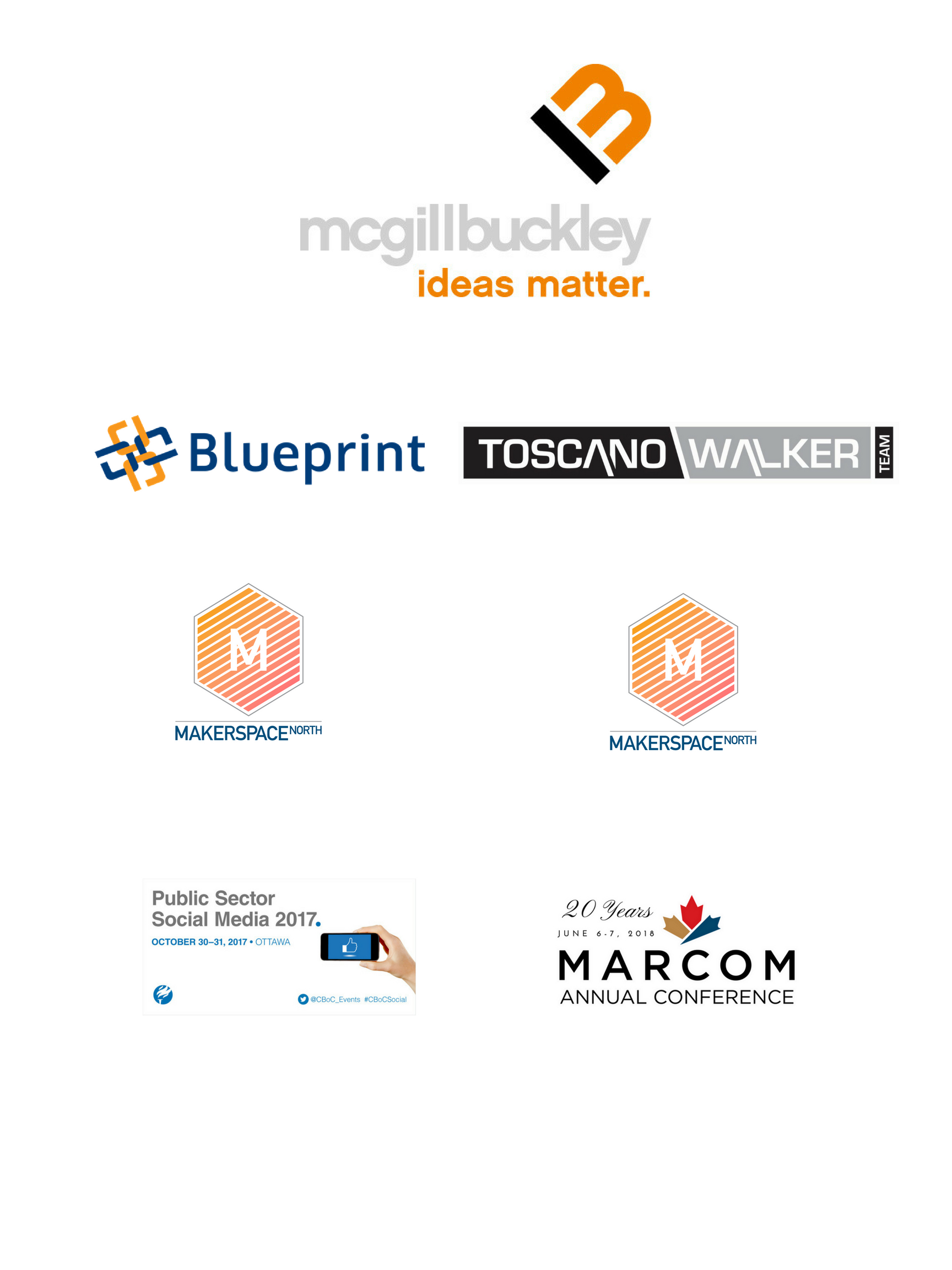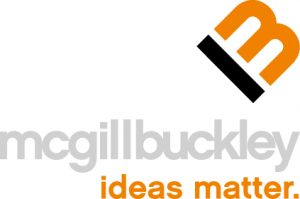 ---

---
Partner


Thank you to Toscano Walker - the real estate team that offers unparalleled industry experience, market knowledge and innovative marketing strategies to ensure the highest level of client experience and success.
Website
Facebook
Twitter
---
Partner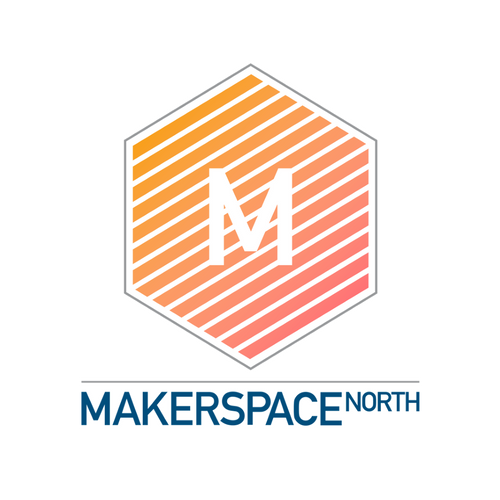 Community, creativity, and collisions are what Makerspace is built on. We are thrilled to partner with Makerspace North for this dynamic event.
Website
Facebook
Twitter