Learn insider tips essential for every level during your job search process - hosted by Blue Canyon Consulting.
About this Event
We know job hunting isn't fun and has its challenges. Blue Canyon Consulting is offering a different perspective on the job search process and providing some insider tips. This informative webinar will cover Practical Job Search Tips that You Haven't Considered.
Details:
Who should join? How does this work?
This is a great informative session - whether you're a new grad, changing industries, or someone who's getting back into the workforce after a long break.
We will cover practical tips along with real stories about costly mistakes we've either seen or experienced ourselves.
The last 30 min will be Q&A and an open discussion format.
What will you cover?
This won't just be your typical 101 tips you can just read about. But we'll cover everything from resume, interview prep, corporate culture/fit, and even info about working with recruiters/agencies. It's a jampacked 1 hour session you won't want to miss- plus the 30 min Q&A + discussion format at the end!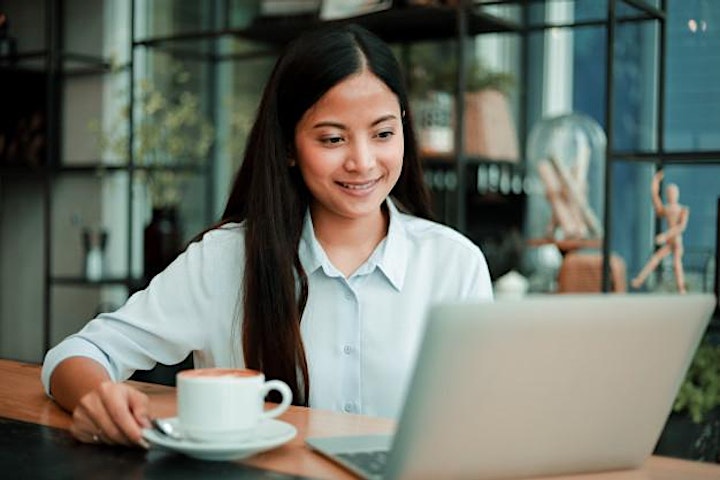 More FAQs
What do I need?
A laptop + working camera (smartphone can work but not the best experience)
Steady internet connection
Zoom installed on your laptop beforehand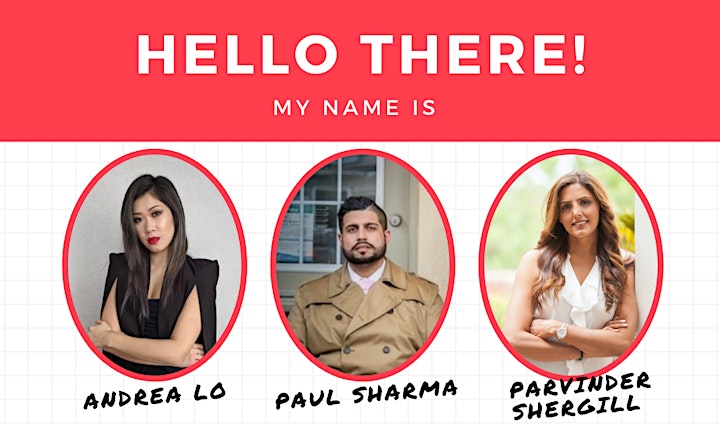 About the Speakers
Paul Sharma
I have devoted my time and life as ambitious learner. As a problem solver who excels at guiding teams through challenging projects, identifying goals, and helping leaders build high performance teams; I am able to bring value into a variety of organizations within an appropriate timeline and framework. Throughout my career, I have been driven by my intellectual curiosity to find answers to the most pressing questions! I take an exhaustive approach to everything I do and I always make sure my clients are at the centre of all critical resolutions.
Prior to launching Blue Canyon Consulting, I was interested in learning more about the staffing industry, having spent almost four years working for some of the big names in the industry, I thought it was time to take the idea of talent management and recruitment to a different level and help organizations build high performance teams, solve hiring challenges, resolves issues and challenges with respects to culture and most of help candidates build rewarding careers, by adding a simple dose of the "human touch.
Andrea Lo is a proud UTSC Co-op Management alumna who specialized in Marketing. She has over 11 years of experience in marketing, event planning, and business management - working at various marketing agencies producing campaigns for many big brands such as Coca-Cola, Microsoft, Health Canada, Metrolinx, FCA Canada (Jeep), Arterra Wines, Kijiji, and The Home Depot.
Besides doing Business Development for Blue Canyon, Andrea is also an entrepreneur. She is the founder & host of Toronto Dating Hub, which was featured on CBC News & Toronto Star. She is also the interim President and newly elected VP, Alumni & Student Engagement of the UTSC Management Alumni Association, as well as the co-organizer of the Toronto Entrepreneurs & Startups (TES) Facebook group (with over 6,000 members). Andrea organizes & hosts 2-3 virtual events per month.
Andrea has experienced the various employment types including part-time, intern/co-op, contract, full-time, self-employment - applying to jobs on her own as well as the power of networking and use of recruiters. She has also been on the other side - helping with screening and recruiting candidates, as well as training new staff and volunteers.
Parvinder Shergill
Parvinder Shergill is currently based in Toronto, Canada, she grew up in the UK where she earned a bachelor's degree in Law & Marketing. She also has a MBA in International Business for which she completed a semester at ESC School of Business in Rennes, France.
Parvinder has a wealth of international business experience of over 20 years, serving start-ups to big corporations in the private sector including Microsoft, Kraft and KPMG. Parvinder's breadth of experience includes leadership roles within finance. She is also the founder of a successful e-commerce business selling products manufactured in Canada, which is where she discovered her entrepreneurial spirit and the value of collaboration.
Working with start-ups as a strategic leader she continued to explore ways to foster alignment, gaining clarity on vision and building momentum. As a lifelong learner with an insatiable desire to create an effective and efficient working environment, she further developed this passion, crafting her skills and deepening her expertise. She is now committed to helping companies build an office culture that is both collaborative and high performing, providing a solid foundation for exponential growth. Parvinder is passionate about working with start-ups to gain clarity on core values to formulate a strategy towards the company's highest vision, whilst valuing its greatest resource, people.
Along the path of crafting her skills, Parvinder has come to learn of the value of this work for individuals. She also works with individuals so that they can gain clarity of their personal values, skills and overall contribution to land a job that they feel inspired by! So that their next position is with a company that they are more intrinsically in alignment with over the long term