Sales Have Ended
Ticket sales have ended
This event is full or registration has ended. Please see www.arleneambrose.ca for upcoming workshops.
Sales Have Ended
Ticket sales have ended
This event is full or registration has ended. Please see www.arleneambrose.ca for upcoming workshops.
Practical Self-Love is a workshop for those who want actionable steps and a game plan to increase self love, confidence, and personal power
About this event
What we cover...
Uncovering where your ideas about self-love/worth came from...
The steps you need to take catapault your self-love journey...
Skills you need in your toolkit to start your self-love practice...
Why affirmations aren't working for you...
Find out what's holding you back from getting what you want...
Resources to start your self-love journey...
How to combat negative thinking...
This is for you if...
You're a "nice girl", "empath", or "intuitive"
You keep getting into toxic or abusive relationships
You keep getting ghosted
You feel resentful for getting used or not getting what you want ex. low pay, spoken down to, taken for granted.
This workshop is unlike others as it is soutions based. While we recognize the importance of speaking words of affirmations, this doesn't always work for everyone and can leave you feeling more defeated than empowered. This workshops offers alternatives.
Everyone who attends the session will have access to the practicle self-love work book. This workbook has nearly 100 pages of activites, and reources to increase self love, confidence and personal power.
Sample pages...
"How to heal"
"How to let go"
"How to ask for what you want"
"Six tips to help you through your lowest mood points"
Plus so much more...
*** At this time this workshop is currently for women exclusively ***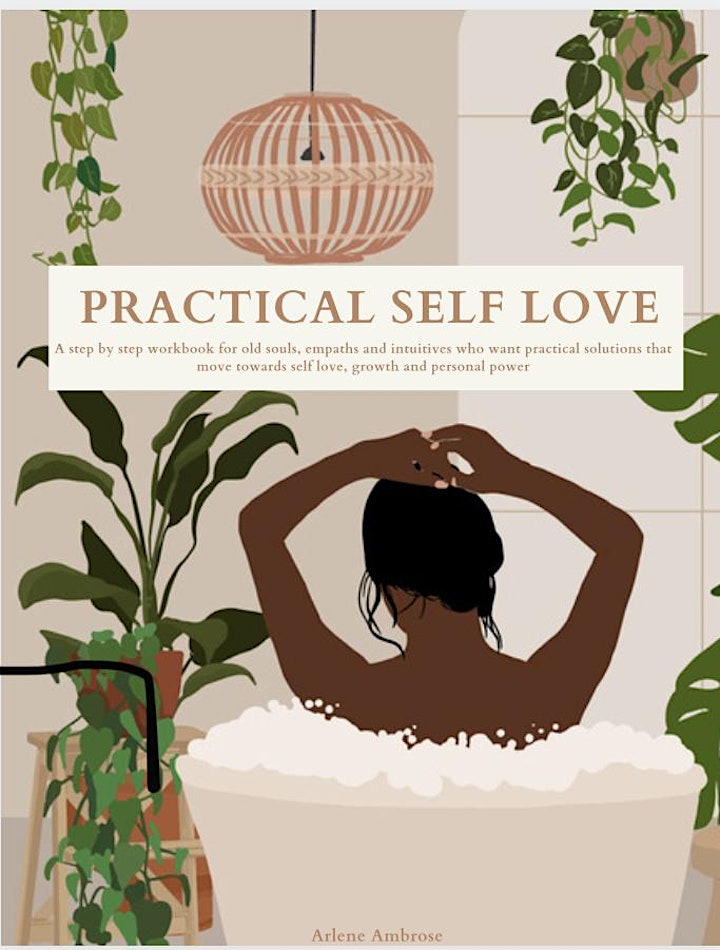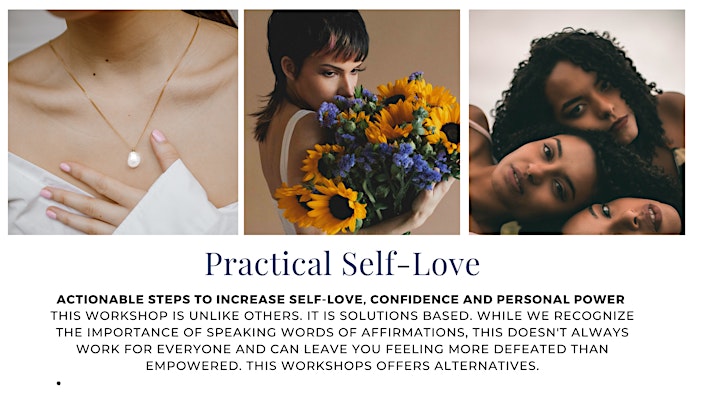 Date and time
Location
Refund policy
Organizer of Practical Self Love
Arlene Ambrose is a Vincentian Canadian writer, Registered Nurse, and wellness facilitator. She helps women heal through words that encourage and inform. She uses combined knowledge, faith and years of experience to create guides and facilitate workshops centred around holistic and natural health, mental wellness, resiliency and self-love.Her aim is to see more comfortable, confident, self loving, healthy women.
Arlene has over 14 years experience as a Registered Nurse with specialities in the emergency room, recovery room and rural health with an interest in Indigenous communities. She's worked in the area of research and as a health instructor at Norquest college, Edmonton.
As a certified wellness coach she specializes in brain and mood health having used the skills learned to recover from stressful times in her own life. She's conducted numerous workshops in Edmonton including her "How To Eat Plant Based Without Hating Every Minute Of It", previously held at Plant Organic. Some other workshops include Dr. Neil Nedleys Depression and Anxiety group seminar and natural health expos.
www.arleneambrose.ca