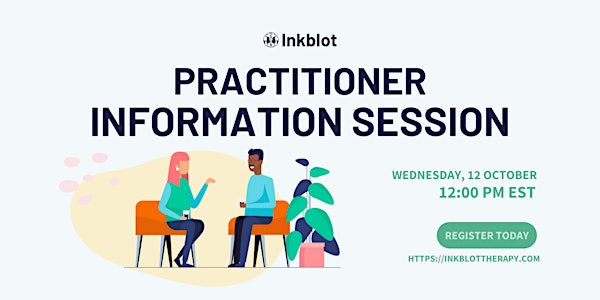 Practitioner Information Session
Learn how Inkblot Therapy's platform can help you connect with new clients securely from the comfort of your own home.
About this event
Are you a social worker or therapist looking to grow your business, create lasting connections with your ideal clients, and become a part of a thriving community of mental health practitioners?
Join us to discover how Inkblot's Practitioner Network can help. In this session, we'll show you how Inkblot can help you build your dream practice by connecting you with clients faster through our matching technology and managing your time-consuming admin work. Plus, we'll go over our network's monthly opportunities for clinical skill building – including case consultations, webinars and more.
Whether you're looking to expand your practice, gain more flexibility or simply find a clinical community you connect with, this event will show you why joining Inkblot's Practitioner Network is key to the success of your practice.
Ideal for: Master-level Registered Social Workers, Psychologists, Psychotherapists, and Counsellors
Speaker Bio:
Safa Yahya: Safa is a Practitioner Network Specialist at Inkblot Therapy. In her role, she works to grow Inkblot's Therapy Practitioner Network across Canada. She ensures that our Therapy Practitioner Network is vibrant and able to support our growing client-base. Safa recruits, onboards, and verifies practitioners in order to grow a well versed practitioner community.