Making Homemade Chocolate Chip Cookies with Lena!
About this event
In "Baking with Lena", a 12 year old girl will teach your kids simple, fun and tasty recipes. Lena is a self taught baker. She lives in central Ottawa and attends a French school. Her hobbies include piano, basketball and online games, but her passion is baking. From pies to French macarons, bagels to sourdough bread, Lena does it all!
When COVID hit, she kept busy by running a small home-based bakery which puts out countless treats for friends and family. Lena's love for baked goods never ceases to grow. She hopes to share some of her enthusiasm with you through a series of "Baking with Lena" online sessions.
INGREDIENTS:
For 12 cookies
• ½ cup granulated sugar
• ¾ cup brown sugar, packed
• 1 teaspoon salt
• ½ cup unsalted butter, melted
• 1 egg
• 1 teaspoon vanilla extract
• 1 ¼ cups all-purpose flour
• ½ teaspoon baking soda
• ½ cup milk or semi-sweet chocolate chunks (or chips)
• ½ cup dark chocolate chunks (or chips), or your preference
NOTE: You can just use one kind of chocolate chips, the different kinds of chocolate
are just extra.
Please be aware that our virtual services are currently only available to Canadian Residents. If you are interested in attending our virtual events and do not live in Canada, please contact info@parentresource.ca. We are always looking for opportunities to expand our services and reach.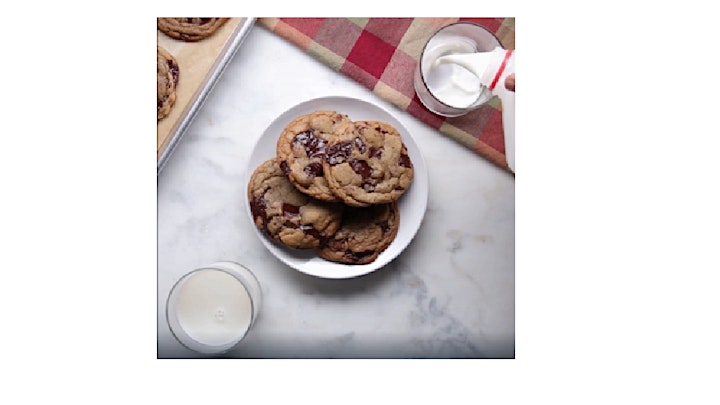 Organizer of PRC's Baking with Kids
 The Parent Resource Centre (PRC) helps build confident, resilient families in Ottawa.
We provide engaging high-quality programs, a wide variety of social services and supportive resources for children, youth, parents and frontline professionals in a welcoming environment.
As a children's charity, the Parent Resource Centre (PRC) is a leader in family support programs and comprehensive training for professionals. With a focus on child development, parent support, training and research, the PRC aims to have a lasting impact on the well-being of children. By using best-practices, we offer a holistic approach to support children, parents and caregivers, as well as front-line service providers who work with and nurture our children.
The PRC is committed to high quality, accessible programs, and provides relevant parenting information that makes a tangible difference in families' lives. Our service area includes greater Ottawa and the surrounding counties.
With more than 40 years of service in the child and youth sector, the PRC is considered a destination for children, parents, caregivers and professionals.  
 www.parentresource.ca