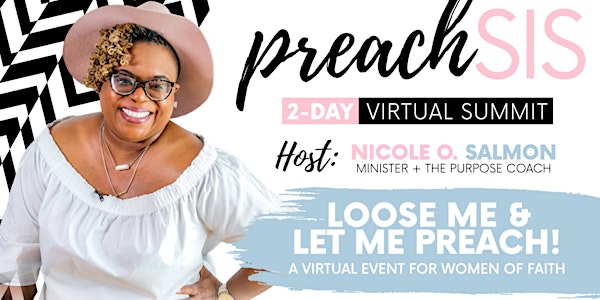 Preach Sis 2021 Virtual Summit
A global Event and Movement for Female Christian Communicators
About this event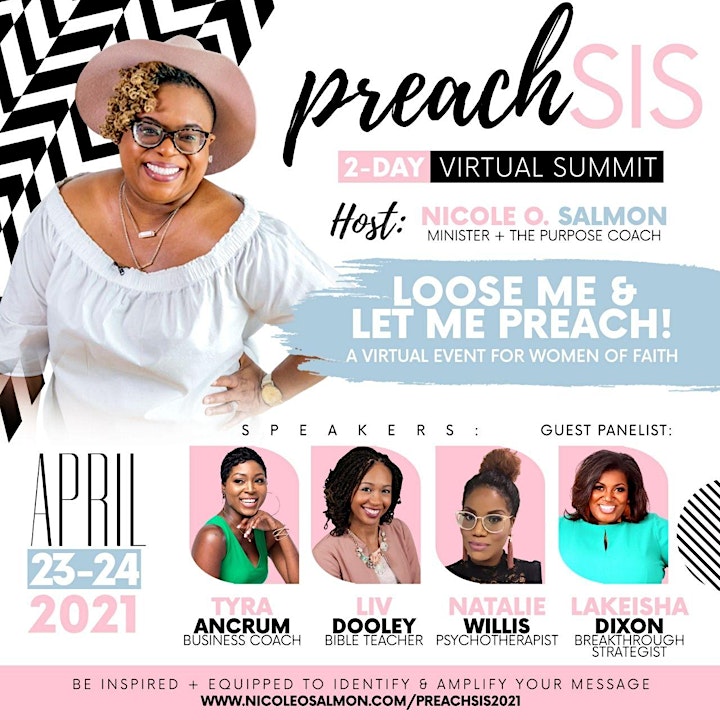 Hello Ladies,
In response to the covid-19 pandemic we are bringing you the Preach Sis experience ONLINE!  Preach Sis is a global event and movement for female Christian communicators with a message the world needs to hear. Preacher, singer, blogger, teacher, you name it, this event is for you.
Join us for 2-days of conversation as we dish about struggles, successes, and what it really takes to launch, lead, and live a life of purpose.
Friday night begins at 7:30 pm EST, and Saturday morning begins at 10 am (pre-event prayer at 9 am).
Your ticket also includes 5-days access to the summit replay!
Click HERE to view the highlights of our inaugural Preach Sis event.
For full speaker line up and event details, visit my website
Be sure to follow me @nicoleosalmon on Instagram for event updates + highlights. See You Soon!
Nicole xo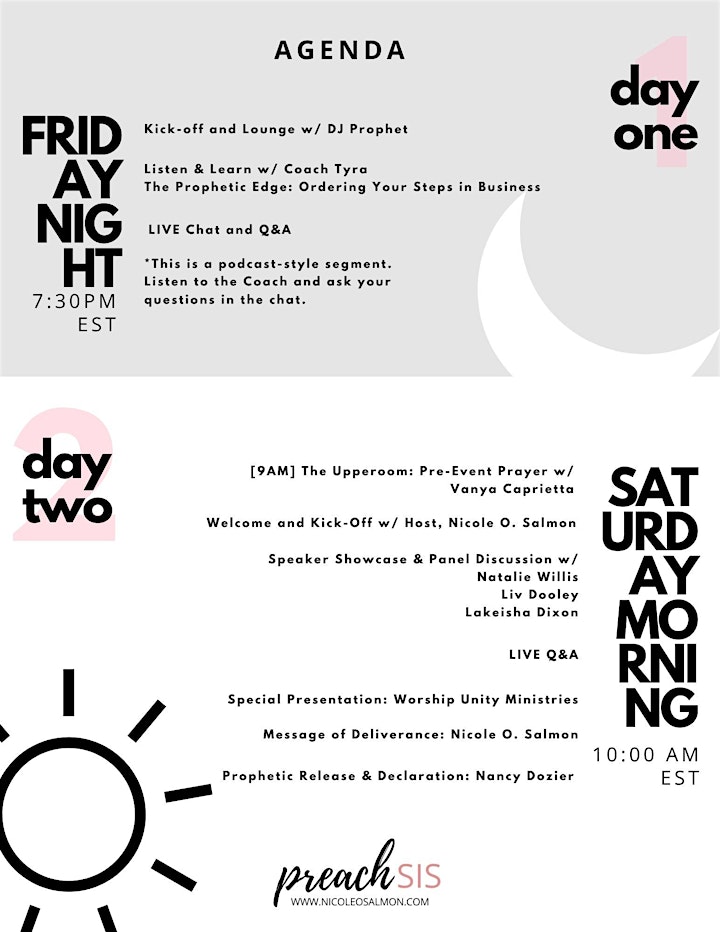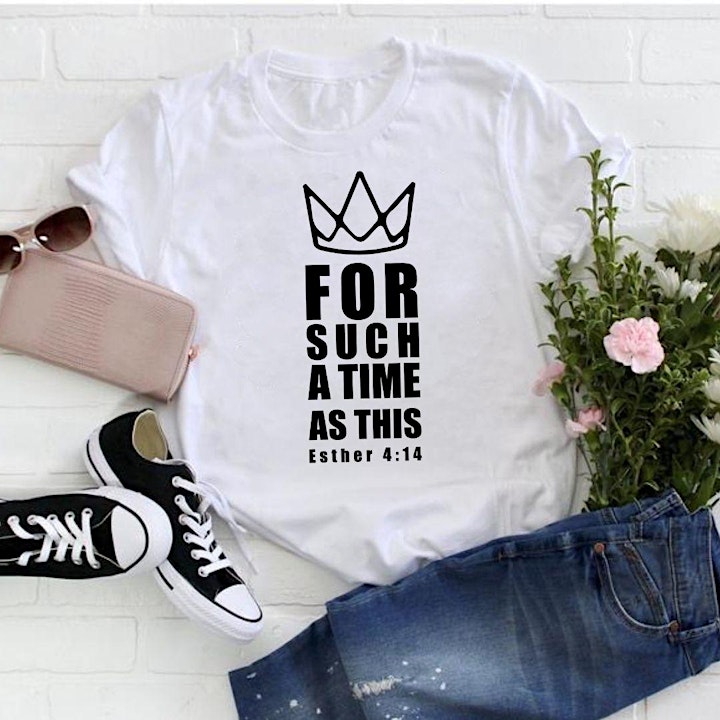 Would you like to receive your event merchandise before the event?
Tickets including merchandise must be purchased on, or before April 6, 2021. Tickets purchased on or before April 6 will be processed for delivery on, or before April 23, 2021. Unfortunately, ticket holders living in countries that have suspended mail service will NOT ship until the restriction has lifted.
Botswana
Brunel
Chad
Eritrea
French Guiana
French Polynesia
Guadeloupe
Cuba
Laos
Lesotho
Martinique
Mauritius
Myanmar
Reunion
Saint Pierre and Miquelon
Samoa
Seychelles
South Sudan
Swaziland
Tajikistan
Timor-Leste
Turkmenistan
Yemen
Due to COVID-19 packages may take longer than usual to arrive. Our partner carriers are experiencing delays that impact delivery times. Estimated delays can range from 3-8 business days.