Description
Are You Ready to Make the Most of PDAC 2017?
The Canadian Securities Exchange and OCI Group are pleased to invite you to the first edition of PreDAC Toronto - a networking conference to get you primed and ready for this year's PDAC in Toronto.
Join us for a great mix of informative speakers and networking opportunities along with great food and atmosphere at East Thirty-Six in the heart of downtown Toronto.
The presentation portion of the afternoon session will begin with a brief update on the latest developments at the Canadian Securities Exchange followed by a great lineup of speakers including:
Dr. Francis Manns, consultant & independent geologist discussing "What to look for in a QP"
Krystal Ramsden, mining analyst at Extract Capital discussing "What to look for in a 43-101"
Peter Campbell, investment banking at OCI Inc providing a market outlook for 2017
Lawrence Devon Smith, consulting engineer, presenting "The five most common reasons a mining project fails" and
Katherine Fedorowicz, VP Marketing & Investor Relations at Red Cloud, Klondike Strike Inc., discussing "Crowdfunding in Mining"
A networking reception will follow and will include light refreshments as well as the chance to meet with representatives from the CSE and OCI.
Be sure to register early as seating is limited. For more information on this event, contact Barrington Miller by email at barrington.miller@thecse.com or by phone at 416-367-7348.
We look forward to seeing you there!
Agenda:
3:00 pm - Registration & Check In
3:10 pm - Opening Remarks
3:15 pm - Guest Speaker Presentations
4:15 pm - Networking Reception
5:00 pm - Event Concludes


About the Speakers: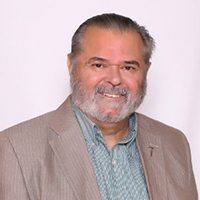 Francis Manns, PhD.
Dr. Manns is an experienced exploration geologist who has had a varied career in the Canadian mining and securities industries. Since gaining his PhD. in Geology from the University of Toronto in 1981 he has worked for an international geological consulting firm, headed exploration for a mid-sized Canadian mining company, worked as a mining analyst for an investment dealer, and acted as CEO of a junior exploration company operating in south east Asia. From 2000 – 2014 he was the in-house mining expert at the Toronto Stock Exchange, and since 2016 he has performed the same role for the Canadian Securities Exchange. He also operates Artesian Geological Research specializing in Mississippi Valley Type lead-zinc deposits and ore reserve evaluation with an emphasis on the statistical characteristics of the 'nugget effect'.
---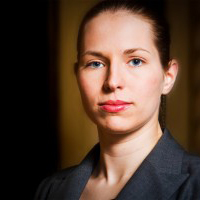 Krystal Ramsden
As a mineral engineer, Krystal has analyzed the profitability of producing mines and the feasibility of potential mines from an investment and capital markets perspective throughout her career. As Mining Engineer at Extract, she provides in-house technical expertise reviewing all public and private investment opportunities in the mining and oil & gas sectors.
Early in her career, Krystal gained field experience as a junior geologist at True North Gems, exploring for emeralds in the Yukon, and through a work term with Suncor Energy in the Canadian oil sands. She has since utilized her skill set providing opinions of publicly listed mining companies as a research associate at Cormark Securities and GMP Securities from 2007 to 2008 and 2008 to 2011, respectively. There she covered companies that produced and/or explored for gold, base metals and specialty resources. In 2011, she moved to the buy side, working with a Toronto-based junior resource fund and in 2012, she joined Extract Capital.
Bringing significant value in evaluating potential mining and oil & gas investments, Krystal's technical expertise allows detailed and unbiased assessment independent of the promotional highlights of companies. With a keen ability to identify key risks of projects Krystal enables Extract to invest in projects with confidence.
Currently, Krystal resides in the Greater Toronto Area in Ontario and holds a B.A. Sc. in Mineral Engineering from the University of Toronto.

---
Peter Campbell
Peter Campbell is a Professional Engineer with 35 years experience in the mining industry with an in depth global mining background and strong technical expertise. Most of his experience includes mining operations, mineral exploration and capital markets. On the mining side, he has worked in day-to-day mining operations, mine design and on new mine development. In exploration, he was involved in the global exploration activities of an internationally-focused Canadian-based major mining company. In capital markets, he was a highly successful mining analyst, eventually becoming Chairman of a non bank-owned IIROC registered broker-dealer. He now spends his time with OCI as an investment banker.
---
Lawrence Devon Smith
Lawrence Devon Smith (Larry) is Principal Consultant at LDSA and has been Director of Project Evaluations for Barrick Gold, Vale-Inco, and Rio Algom as well as SNC-Lavalin/Kilborn.
Larry is a mining engineer with over 40 years' experience in project economic evaluations including scoping and optimization studies, pre-feasibility and feasibility studies, risk assessment, and due diligence. He has published a number of papers on these topics.
Larry teaches Mineral Economics as an adjunct professor at the University of Toronto and Schulich Business School Mining MBA at York University. He has lectured at a number of universities and has given numerous in-house courses and workshops for lawyers, explorationists, financial and accounting professionals, and for First Nations groups.
Larry is on the executive of MES and CIM Toronto, has received the Robert Elver Award for Mineral Economics, is a CIM Distinguished Lecturer, and is a Fellow of CIM.
---

Katherine Fedorowicz
Ms. Fedorowicz is an investor relations and communications professional with over 7 years' experience in the mining industry. Having previously led the investor relations programs at Victoria Gold, Continental Gold and London-based Gabriel Resources, she has worked with a diverse range of assets across North America, Europe and Latin America. Ms. Fedorowicz holds a Bachelor of Commerce in Economics from the University of Guelph, a finance focused Masters of Business Administration from Wilfrid Laurier University and is a Chartered Professional Accountant.
A Special Thanks to our Sponsors: