Description
The Canadian Securities Exchange is looking forward to hosting the third edition of PreDAC Vancouver, a session intended to get members of the Vancouver mining, resource and investment communities gear up for the highly anticipated PDAC conference in Toronto.
This year's event will take place at the Thurlow St. location of The Profile on February 27th and feature important updates on the CSE as well as outlooks and perspectives on the natural resources sector and capital markets.
Join members of the CSE team for an afternoon of insightful conversations and opportunities to connect with industry professionals in preparation for this global event.
Be sure to catch the CSE's Anna Serin, Director of Listings Development, and Grace Pedota, Listings Marketing & Events Coordinator at this year's event.
Register early as seating is limited.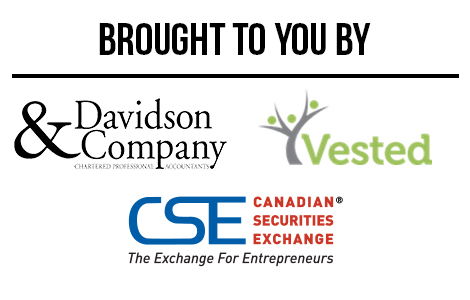 Organizer of Predac Vancouver 2019
The Canadian Securities Exchange is home to more than 500 uniquely listed issues covering a broad range of industry sectors.
The exchange provides trade execution, smart routing, risk management, compliance and market information services for Canadian listed instruments.
Recognized as an exchange by the Ontario Securities Commission in 2004, the CSE is designed to facilitate the capital formation process for public companies through a streamlined approach to company regulation that emphasizes disclosure and the provision of efficient secondary market trading services for investors.
For more information please visit www.thecse.com and our blog at blog.thecse.com.