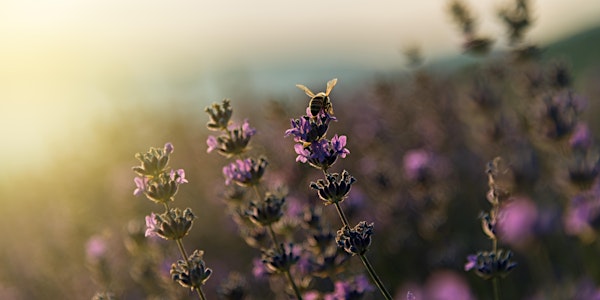 Preparing for the Fall Beekeeping Webinar
This Zoom webinar is the perfect review for your August beekeeping to make sure you are ready for the Fall! Led by instructor Julia Common.
Refund Policy
Contact the organizer to request a refund.
Eventbrite's fee is nonrefundable.
About this event
This webinar is a great review of the theory, but if you'd like to get some practical guidance in the field we have a live in-the-apiary workshop taking place on Saturday, August 13th, also led by Julia. If possible for you, we recommend taking both the webinar for the theory and the field workshop for the practice for the best learning experience. For more details on the field workshop details and to register: https://www.eventbrite.ca/e/preparing-for-the-fall-field-beekeeping-workshop-registration-392631079127.
Event Summary:
We invite you to get ready for Fall with us with this online Zoom seminar, led by local beekeeper Julia Common!
August is a month of significant and often very rapid change in Vancouver and Fraser Valley beekeeping, and many other locations are on a similar schedule or soon will have the same concerns. Honey needs to come off if it hasn't already, queen laying and colony populations begin to significantly decline, the effects of mites becomes a major concern and typically treatments are applied, food sources dry up and robbing behaviour from wasps and other hives becomes common. It becomes increasingly critical to address weak queens and/or hives for these reasons, and also because as we get into Fall our inspections and hive manipulations become less effective at helping struggling colonies.
The goal of this webinar is to review the relevant theory and most pressing activities related to August beekeeping, and help you plan your preparation for the Fall (which will be here before you know it)!
This webinar will include a powerpoint with some visual elements, such as 'virtual fieldwork' and other media. During the course of the evening there will be opportunities for participants to ask questions, along with a question period at the end of the webinar.
This session will be recorded and shared with participants. In the days following the webinar session we will send a link for viewing. This recording will just be for attendee reference and use, not for sharing or posting to other platforms.
(photo credits for banner image: Rusty Beekeeper)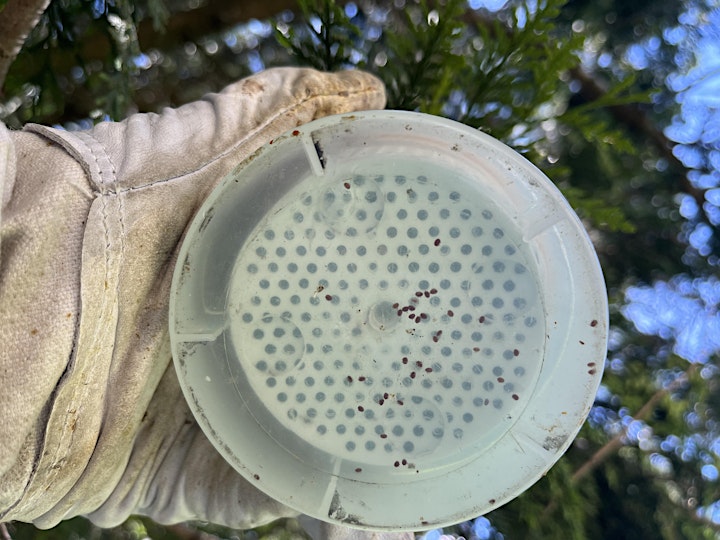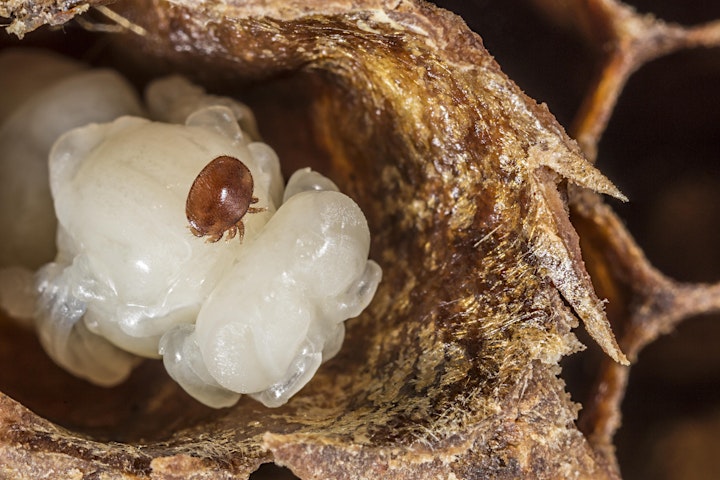 Above, in descending order: Photo of varroa mites from an alcohol wash inside a Varroa EasyCheck (photo credits: Rusty Beekeeper), then photo of mite on developing bee pupa.
August is a critical month - if not THE critical month- for mite control and testing! If you are unsure or intimidated by applying treatments for mites and mite testing, this is the webinar for you.
Who is this course for?
This webinar is intended for current beekeepers who are newer to beekeeping, or who are looking for a refresher or a little help in their beekeeping practices at this time of year.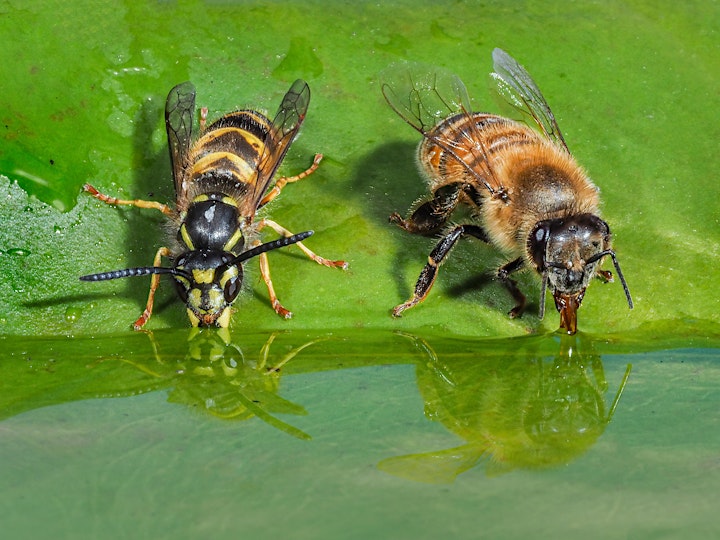 Above: There are often thirsty days ahead for many creatures, not just our bees!
Who is the instructor?
Julia is a Vancouver, BC-area beekeeper with over 40 years of experience. She is a BCHPA certified instructor, BC Regional Director for the Western Apicultural Society, and member of the Canadian Association of Professional Apiculturalists. Formerly the co-founder and chief beekeeper of Hives for Humanity, Julia's current focus lies in her research, pollination work, and livestock production through her new operation 'Bees Actually'. Julia is also a frequent speaker at local bee clubs, providing knowledge and insight in her unique voice to hundreds of local beekeepers year after year.
Julia has many years of experience helping new and hobby beekeepers. Through her work with Hives for Humanity she came to understand very well the unique challenges and considerations of urban beekeeping. However, the bulk of her hives have remained in rural Ladner, and with experience in crop pollination she also understands the unique challenges of countryside beekeeping.
Regardless of your setting, Julia knows what is most helpful for "newbees" making their management decisions and is inspired to help them become thoughtful and successful beekeepers. You will love her enthusiastic teaching style, and she is very well known for her fun & insightful presentations.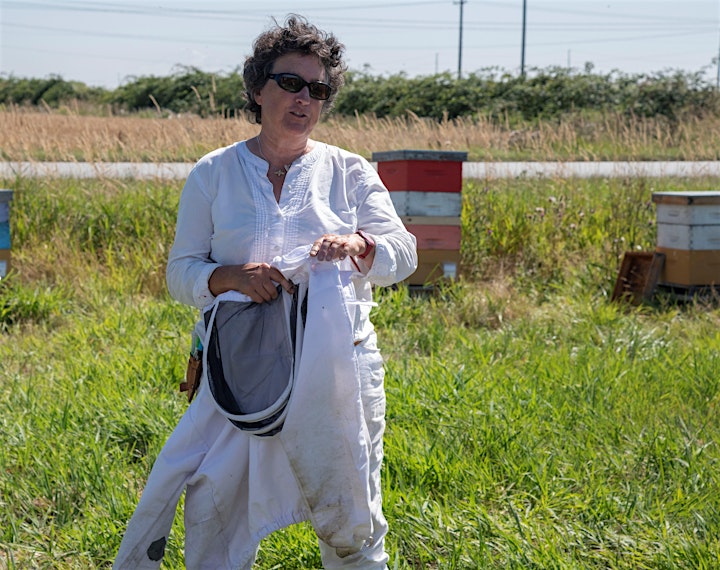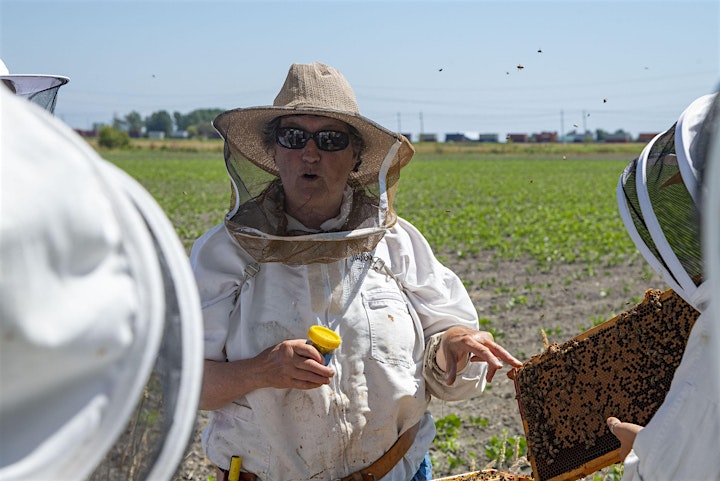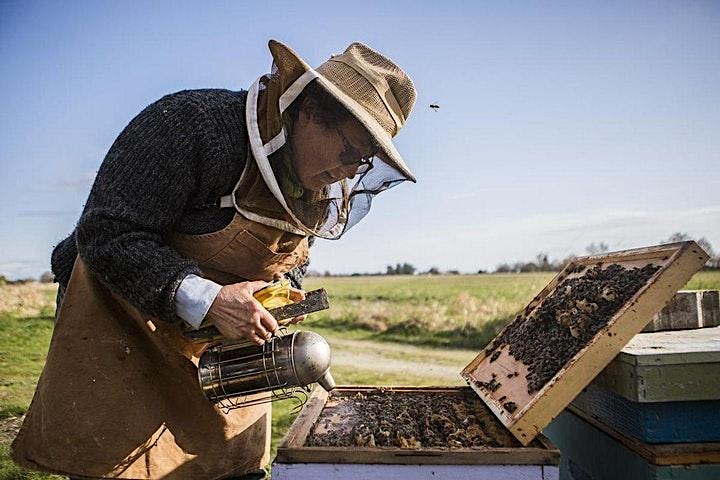 Above: Instructor Julia Common teaching (photo credits: Rusty Beekeeper), & Julia performing a hive inspection.
How to Join?
After registering for this event you will be emailed a Zoom link that can be used to connect. This link will be sent closer to the event time on the day of the seminar.