Join Pirate Pete for a jolly adventure in the world of literacy! Each week he has a "Letter of the Day" on the deck & a book to share.
About this event
LETTER OF THE DAY: C
Material(s) Needed:
A pirate costume or hat if you have one!
An object that begins with the letter "C"
Watercolour paints
Paint brush
Glass of water
White Crayon
Pirate Pete is back with a fantastic episode all about the letter C!
Be sure to bring an object that begins with the letter C so we can talk about it!We will read a story, sing songs and make a letter C craft!! So, weigh anchor and set sail to eventbrite.ca to claim your spot for this epic adventure! Y'arrrrrrr!
About Our Pirate Pete Sessions
Avast, me Hearties! Calling all Pirates and Princesses! Join Pirate Pete every week as we discover the treasure that is our alphabet! Enjoy Stories, songs and Pirate hijinks every week with Pirate Pete's Adventures in Literacy! We'll be learning about literacy through play, the EarlyON way!
Wait, what are Hijinks?
Hijinks are examples of mischief or merrymaking that are often disruptive or rowdy. Hijinks is a fun-sounding word for activities that are fun: getting into trouble, but not serious trouble.
Register and you'll be emailed a link for this free zoom session.
Brought to you by Port Cares' EarlyON team.
PLEASE NOTE: For security and reporting purposes, registrants must indicate their city and the names of the children in attendance. If you do not provide this information, you will not be admitted into the zoom session. We thank you for your understanding.
Have a question about this session?
Give us a call at 289-820-4999 Monday - Friday 8:30-4:30.
Visit our Facebook Page and Instagram for more fun and activities! @earlyonvirtual
_____________________________
Note: You will need a zoom account to attend this session. Download zoom to your computer or mobile device https://zoom.us/signup
New to zoom? Learn how to use it here.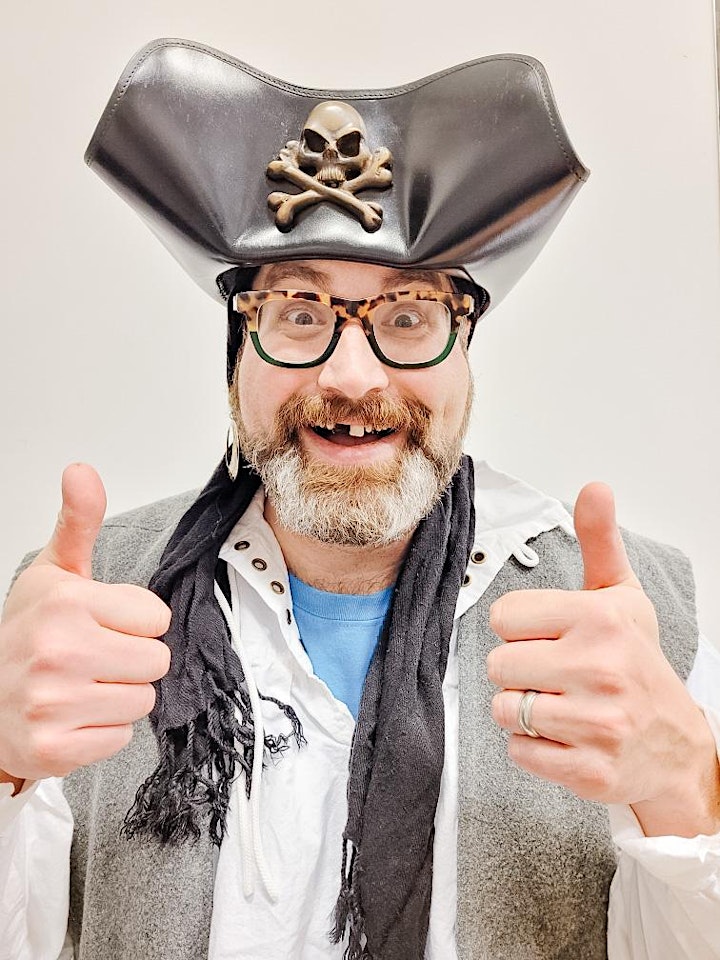 Organizer of Preschool Pirate Pete's Literacy Adventures - Letter of the Day: C