Présence

Thursday, 19 March 2015 from 5:00 PM to 8:00 PM (EDT)
Event Details
Peintures Récentes ~ HOLLY FRIESEN ~ Recent paintings
Vernissage ~ le jeudi, 19 mars, 17h - 20h / Thursday, March 19th 5pm to 8pm
L'exposition continue jusqu'au 24 mars / Exhibition continues until March 24th
www.hollyfriesen.com
Biographie de l'artiste          Scroll down for english
Holly Friesen est une artiste de profession qui vit et travaille à Montréal. Ses peintures de paysage contemporain, débordantes d'énergie et très texturées ont été présentées, depuis 2006, dans de nombreuses expositions. Plusieurs entreprises et collectionneurs privés, tant en Amérique du Nord qu'en Europe, se disputent le plaisir de compter parmi leurs trouvailles les œuvres de Holly. 
Dans sa dernière série de tableaux, Holly Friesen continue d'explorer l'art de peindre comme étant la manifestation par excellence d'une présence. Ces moments d'émerveillement qui surgissent sans prévenir, parce qu'un instant bien ordinaire touche soudain l'esprit et devient sacré. Holly travaille avec des techniques mixtes, de l'acrylique et le collage, parvenant ainsi à revitaliser la peinture de paysage en lui conférant une touche décidément contemporaine. 
L'énergie avec laquelle elle travaille comme artiste, énergie très manifeste par son choix de couleurs ainsi que par ses vigoureux traits de pinceau,  ne s'inspire pas tant de l'observation du paysage au sens de la peinture traditionnelle mais bien plus d'un sentiment de complicité et d'une profonde empathie pour la terre qui vit, et qui respire.
Vous devez tout simplement venir voir les résultats! Si vous avez l'audace de faire une pause contemplative et laisser les œuvres vous pénétrer de leur présence, vous serez porté au seuil d'un espace imaginaire où tout peut arriver.
Détails : Vernissage - jeudi, 19 mars, 17h à 24h
               Dimanche Brunch avec l'art – 22 mars 10h à 14h
 L'exposition continue tous les jours jusqu'au 24 mars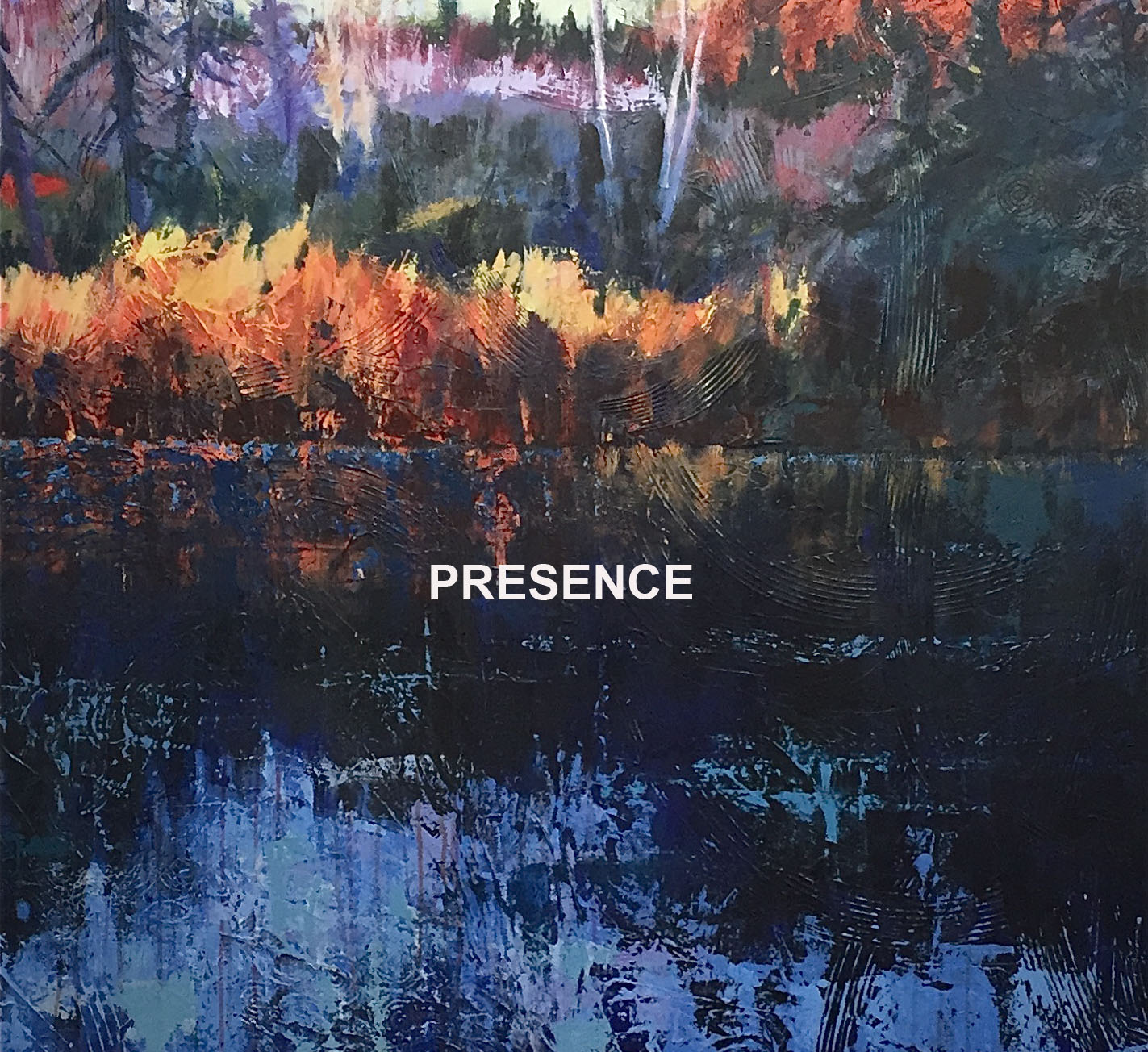 Artist Biography
Holly Friesen is a professional artist living and working in Montreal. Her heavily textured and energetic contemporary landscape paintings have been exhibited extensively since 2006. Widely collected Holly's work is held in private and corporate collections across North America and Europe.
In her latest series of paintings Holly Friesen continues to explore the notion of painting as the representation of presence. Those moments of wonder, when unanticipated, an ordinary moment captures the spirit and becomes numinous. Holly works with mixed media, acrylic and collage revitalizing the genre of landscape painting with a contemporary edge. 
The energy with which she works as an artist, energy evident in her choice of colours and in her vigorous painterly gesture, is inspired not so much by observation in the traditional sense of landscape painting but by empathy for and a sense of complicity with the living, breathing earth.
You simply have to come and see the results! If you dare to pause on the edge and let the paintings fill you with their presence, you will be brought one step closer to the Imaginal Realm where anything can happen.
Details:  Vernissage - Thursday, March 19th 17h-24h
               Sunday Brunch with Art - March 22 - 10h-14h
Exhibition continues daily until March 24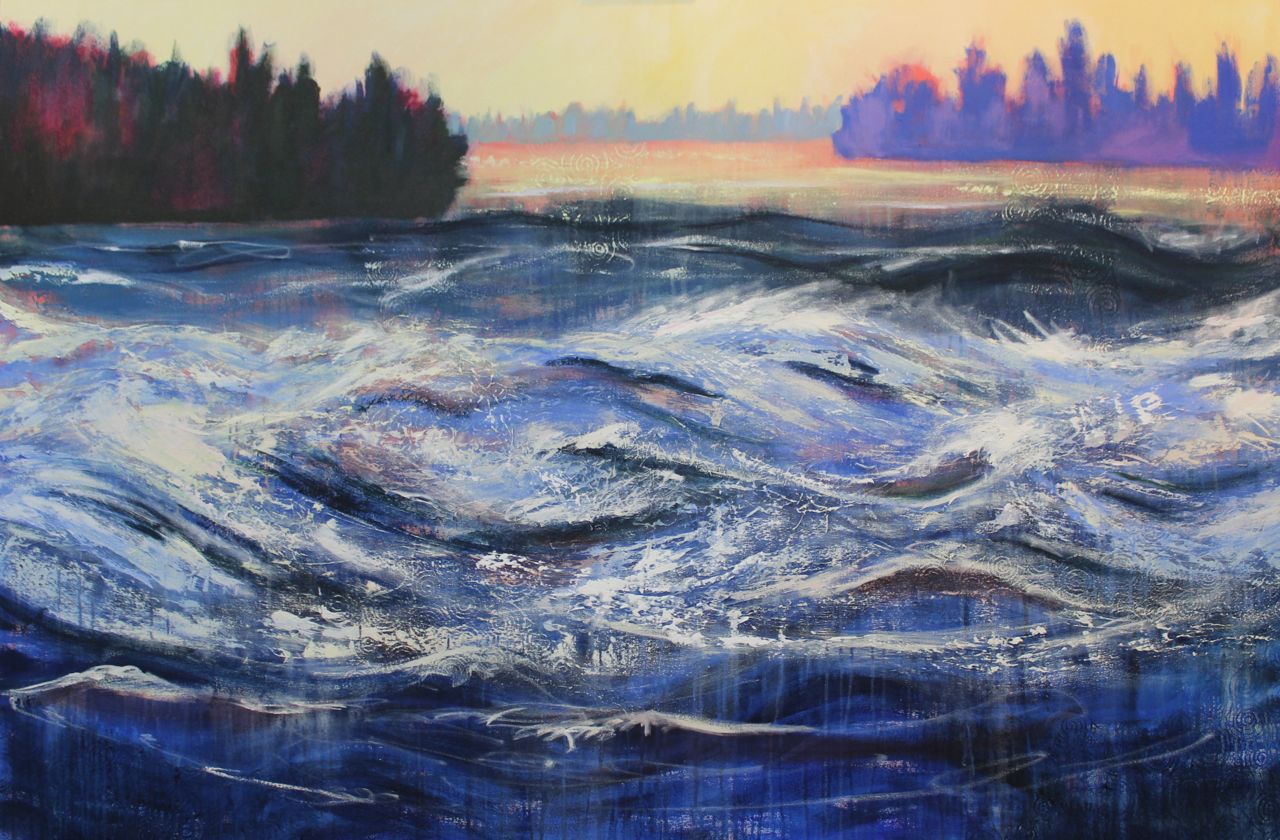 Roaring River Rush / 48" x 72" / acrylic 
FAQs
 Do I have to bring my printed ticket to the event?
Yes, if you would like to be entered in the draw for an "art surprise"
When & Where

Galerie Espace
4844 Boulevard Saint-Laurent
Montréal, QC H2T 1R5
Canada

Thursday, 19 March 2015 from 5:00 PM to 8:00 PM (EDT)
Add to my calendar
Organizer
Holly Friesen was born in Saskatchewan, studied Visual Arts at John Abbott College in Montreal and painting at York University in Toronto. Holly's passion is painting vibrant landscapes from the inside out while collaborating with other artists to make art more visible in our everyday world. The artist currently has a painting studio based out of Complexe du Canal Lachine where she also works as curator and events organizer at Centre d'Art E.K.Voland.