Presentation by Rt. Hon. Lord David Owen on The UK Referendum
Description
CANADIAN INTERNATIONAL COUNCIL (TORONTO BRANCH) AND BILL GRAHAM CENTRE FOR CONTEMPORARY INTERNATIONAL HISTORY
are pleased to sponsor the following event:
Presentation by Rt. Hon. Lord David Owen CH FRCP on "The UK Referendum on whether to leave or to remain in the EU"
Followed by:
Question and answer session chaired by Honourable William (Bill) Graham
---
Lord David Owen: David Owen was a Member of the U.K. Parliament for 26 years and served as Navy Minister, Health Minister and Foreign Secretary. He was co-founder of the Social Democratic Party established in 1981 and its Leader from 1983-87 and 1988-90.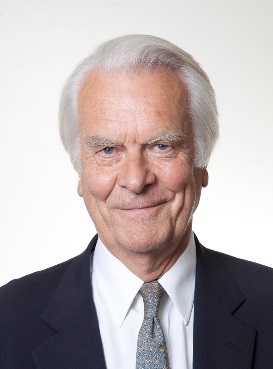 David Owen was created a Life Baron in 1992 and sits as an independent social democrat in the House of Lords. From 1992-95 Lord Owen served as EU peace negotiator in the former Yugoslavia and was co-author of the Vance-Owen Peace Plan.
He was Chairman of New Europe from 1999-2005, an organization that campaigned successfully for the UK to stay outside the Eurozone.
---
Honourable William (Bill) Graham: Bill Graham was first elected as Canadian Member of Parliament for Toronto-Centre-Rosedale in 1993. He served as Minister of Foreign Affairs, Minister of National Defence, leader of the Official Opposition and interim leader of the Liberal Party of Canada.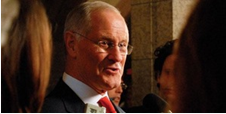 Mr. Graham is currently Chairman of the National Board of Directors of the Canadian International Council and Chancellor of Trinity College at the University of Toronto. On April 6, 2016, he was one of four distinguished Canadians appointed to a panel to provide advice to the Minister of Defense on a new Canadian defence policy. He was appointed Member of the Order of Canada in 2014.