Description
"Commerical Real Estate" with Tim Parsons

Hosted by: Tim Parsons (Sutton Quantum Agent)
Requirements: Open to All Local Licensed Real Estate Agents
Limited Seating!
Cost : Free!

---

More info to follow.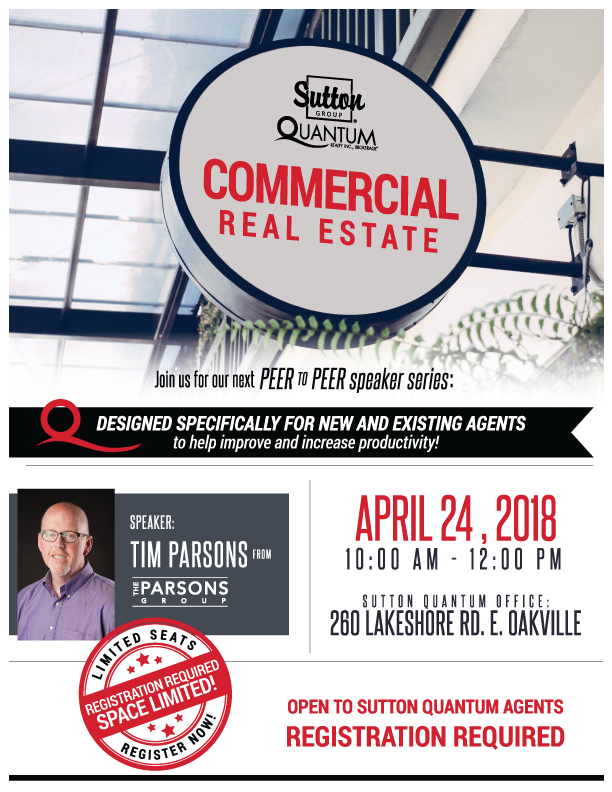 ATTENDANCE & CANCELLATIONS/REFUNDS:
To avoid disruptions for the host and those attending, please arrive 5-10min early. Please provide 24hrs+ notice if you cannot attend.