Description
PEER-to-PEER SPEAKER SERIES
Topic: Real Estate Clauses
Hosted by: Adrienne Mendes da Costa (Sutton Quantum Agent)
Requirements: Open to Sutton Quantum agents only
Cost : Free!


---
Create a mentoring environment where agents can listen to an experienced agent share their career path ups and downs, present best practices on a particular area of expertise, and have all their all related and unrelated questions answered in a safe environment.

Session Format:
Adrienne's intro, career path

A review of Clauses in the APS, textbook and real life

Typical suspects for the Sched A, condo and freehold

Best Legal Practices ie geowarehouse search, full property parcel, copy of tax bill,
title, reading legal description

Q&A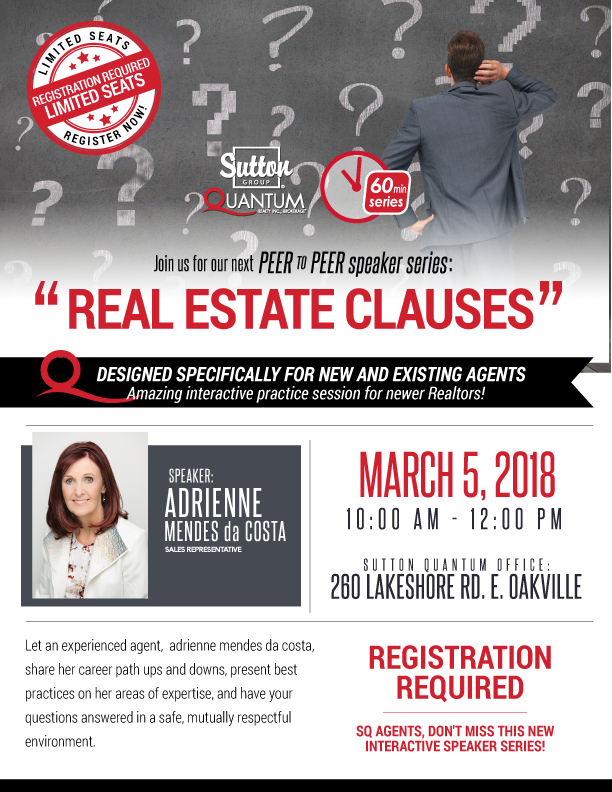 ---

ATTENDANCE & CANCELLATIONS/REFUNDS:
To avoid disruptions for the host and those attending, please arrive 5-10min early. Please provide 24hrs+ notice if you cannot attend.