Description
"Residential Leases" with Sandi Puddefoot

Hosted by: Sandi Puddefoot (Sutton Quantum Agent)
Requirements: Open to Sutton Quantum Agents only
Limited Seating!
Cost : Free!

---

Big changes coming for Ontario Leases April 30!!
Learn what this means for you and your clients

AGENDA:
1. Sandi's career path
2. The good, the bad, and the ugly of leasing
3. How leasing can be a profitable part of your business
4. Best practices for your Schedule A
5. The new standard form of lease
6. Review of the Landlord Tenant Board website for forms
7. Selling a leased property (clause re: assuming tenant)
8. Questions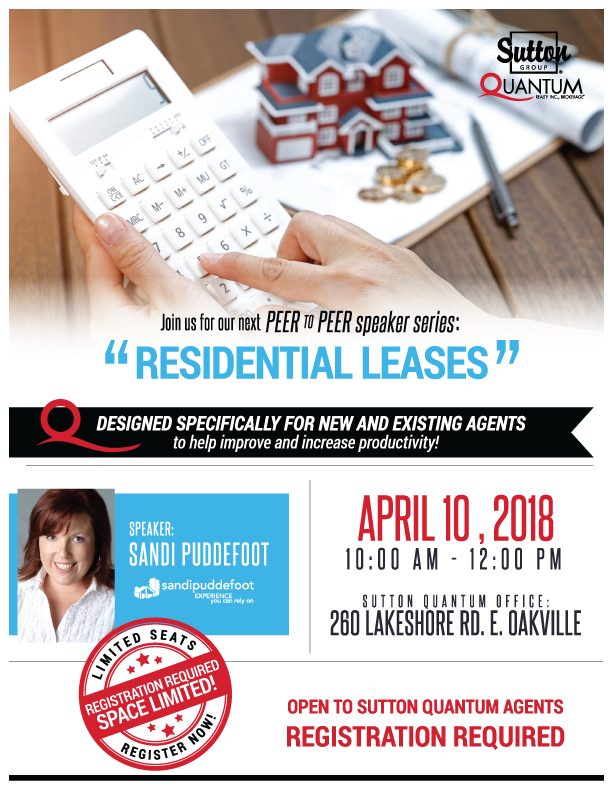 Stay afterwards for our INSTAGRAM BEST PRACTICES class at 1pm.
Register here >

ATTENDANCE & CANCELLATIONS/REFUNDS:
To avoid disruptions for the host and those attending, please arrive 5-10min early. Please provide 24hrs+ notice if you cannot attend.