Description
品牌创业,刚开始都会面临很多的挑战。一个品牌的诞生,通常是因为创始人的远见,对市场的敏锐度与坚韧不拔的创业热情,三者不可缺一。
大家都知道,创业是一条艰辛的道路,一个品牌要走出"无人之地"通常需要解决众多挑战,从品牌定位,市场营销,销售渠道,成本管理到团队建设等等。创业同时也是一条孤独的道路,因此在创业途中时常有专家提醒指点的话,也许可以让很多创业者少走很多弯路。
为了帮助女性企业家尽快走出这块"无人之地",女仕界举办的"女性创业沙龙360"将定期将挑选几位女性企业家,邀请各行专家以自身深厚的职业经历与知识,并根据她们品牌的现状与未来发展方向,分析指点,提供有效的解决方案与途径。
7月27日,女仕界第二期"女性创业沙龙360"将邀请两位女仕界群友,向大家分享她们所创立的品牌故事(Sorelle Care与7cake®),并与现场三位市场营销专家共同商讨其品牌成长道路上的挑战与机会。


沙龙
360
嘉宾:
David Kincaid
Founder and Managing Partner of LEVEL5 Strategy Group
Inductee of American Marketing Hall of Legend


Marianne Taggio
Chief Executive Officer of King's Crown Boutique


Jennifer He
Experienced Marketing Specialist


沙龙
360
主持人:


俞骅
Managing Partner of LEVEL5 Strategy Group
女仕界创始人


沙龙
360
日程:
6:30 – 7:00pm:

入场注册

7:00

–

7:15pm: Sorelle Care

与

7cake®

品牌介绍,发展现状与未来设想

7:15

–

8:45pm: Panelist

解答

Sorelle Care

与

7cake®

的品牌挑战,包括:

8:45

–

9:15pm:

观众问答

9:15 – 9:45pm:

观众

networking


沙龙
360
地点:
Ben McNally Books, 366 Bay St, Toronto, ON M5H 4B2


沙龙

360

门票:

20元/人


嘉宾简介:

David Kincaid
David Kincaid是北美地区市场营销领域最具名气及声望的意见领袖之一。他是加拿大领先的品牌战略咨询公司之一LEVEL5 Strategy Group的创始合伙人。在创办LEVEL5之前,David曾经是Corus娱乐公司的首席市场营销官。他曾帮助公司设立公司的愿景,价值及市场定位。在加入Corus之前,David是Labatt啤酒公司(加拿大)的高级市场部副总裁及战略规划部总监。他曾带领公司拓展至美国,墨西哥,多米尼加和古巴,并且成功地领导诸多公司旗下品牌进行转型及上市。他在上世纪80年代,也曾服务于美国运通和General Foods。David经常以讲师或演讲嘉宾的名义,参加加拿大的顶级商业会议及走进学校。他还是加拿大皇后大学商学院的兼职市场营销教授。在2013年,David获得行业同仁的任何,荣誉进入美国市场协会的"名人堂"。

Marianne Taggio
Marianne Taggio是加拿大著名的女性企业家,在她横跨三十多年的职业生涯里,Marianne曾经担任众多资深要职,包括TD银行的高管职位,Vice President of Branch Services, HEPCOE Credit Union, Chief Corporate Strategy Officer of Meridian Credit Union, President & CEO of Educators Financial Group Inc., Senior Vice President of Customer Experience of CIBC, etc. 两年前,Marianne毅然离开她工作了几十年的金融行业,与生活伴侣Randy一起创立了高级男子护肤品牌Kings Crown。自从Kings Crown开创以来,Marianne凭借着她多年积累的客户经验,以及对市场的敏锐度,在很短的时间内就成功打开了销售市场。至今,Kings Crown已经在Bayview Village建立了自己的旗舰店,今年成功进入Hudson Bay的柜台,并被Shopping Channel相中,六月开始进行电视直销。业余时间,Marianne还担任了很多知名机构的董事职位,包括多伦多著名女校Havergal College, 世界著名市场调研公司J.D. Power,加拿大著名学府McMaster University等。

Jennifer He
Jennifer He,资深市场营销和企业战略职业经理人。上世纪90年代上海外国语大学传播系本科毕业,先后在中国国际贸易促进委员会(China Council for the Promotion of International Trade)和Intel 中国公司担任商业拓展、行政、市场服务等工作。90年代末移民加拿大多伦多,在广告公司做过多媒体设计师,自己创立过数字产品公司并担任主要设计师。2004年,在选择商学院的过程中,被多伦多大学Rotman商学院前任院长、设计思维在战略运用中的领军人物Roger Martin的一番话吸引:" Rotman的申请人很多背景是金融分析师,我们需要设计师和人文科学的学生加入进来。"2004到2015年,Jennifer在BMO蒙特利尔银行金融集团的职业长达11年,先后做过五个不同的职位,从用户体验设计师到高级数字市场经理,到管理一年几千万加币预算的商业战略经理,经历过的项目囊括所有金融集团的业务链。这两年Jennifer自创工作室,为组织、企业或个人提供战略策划、品牌和市场营销管理服务。



俞骅
俞骅拥有超过25年的业界经验,先后在中国、美国和加拿大等多家企业担任市场营销,金融和企业管理等职务。 俞骅于九十年代初加入中加合资企业上海施格兰酿酒公司,开始了她的职业生涯。来到美国纽约以后,俞骅与许多美国高级政府官员在多个通讯项目上有过紧密合作,成功地帮助中国企业在美国 上市,成为中国企业在海外上市的先锋之一。2005年,俞骅加入了加拿大 著名的LEVEL5战略咨询公司,专注于制定海外公司市场进入的策略及解决方案,以及公司整体架构的组织方案,她于2011年成为公司管理合伙人。闲暇之余,俞骅与数字媒体人张迭一起在去年10 月创立了女仕界,成为加拿大专门服务于海内外中国职业与创业女性的领先数字媒体平台之一。女仕界以打造女性世界职业公民(global professional citizen) 为宗旨,融入众多成功女性的心得体会,总结出独特的无国界8Q职业女性定义,分享成功职业创业故事与心得。


沙龙360参与品牌简介: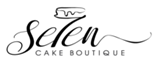 7cake® (https://www.7cake.ca) is an innovator in the baking industry. We develop a brand new vertical e-commerce platform for customers to order high-end cakes online. All the cakes are handmade in our central commercial kitchen and cold-chain delivered by one-on-one service on time. 7cake® is dedicated to creating finest and freshest cakes for Canadians. All the cakes are made with the finest ingredients following its own recipe and unique design to provide the highest quality and taste.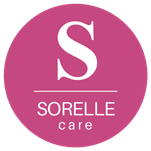 Sorelle Care (https://sorellecare.com) was brought to life through the vision of founder and President Wendy Yang. For decades, Wendy worked closely with Micol Fontana, one of the co-founders and sisters of the iconic 1940s Italian fashion house, Sorelle Fontana. Founded in 1943 by 3 sisters, Sorelle Fontana became a glamorous, high end fashion house who designed dresses for numerous Hollywood starlets, such as Audrey Hepburn, Elizabeth Taylor and Grace Kelly. Tapping into the success and storied history of Sorelle Fontana, Wendy felt inspired to start a new entrepreneurial journey with her own "Sisters", Annie and Chantelle.
Now, Wendy, Annie and Chantelle have a combined passion for expert knowledge of premium, high-quality beauty products, available exclusively in the second-to-none European beauty market. Together, this new generation of "Sorelle Sisters" have hand-picked the most exquisite, hidden-gem products found only in Europe and brought them home to North America for you to luxuriate in.


关于女仕界
女仕界是由LEVEL5 Strategy Group 的董事合伙人俞骅和数字媒体人张迭共同创立。自2015年10月开办以来,迅速成为加拿大最大的以提倡中国职业女性领导力的数字平台。女仕界以打造世界职业女性公民为宗旨,融入众多成功女性的心得体会,总结出独特的女仕界无国界8Q职业女性定义,分享成功职业创业故事与心得。


关

注女仕界

WeChat微信公众号: nvshijiequanzi
或扫描下面的二维码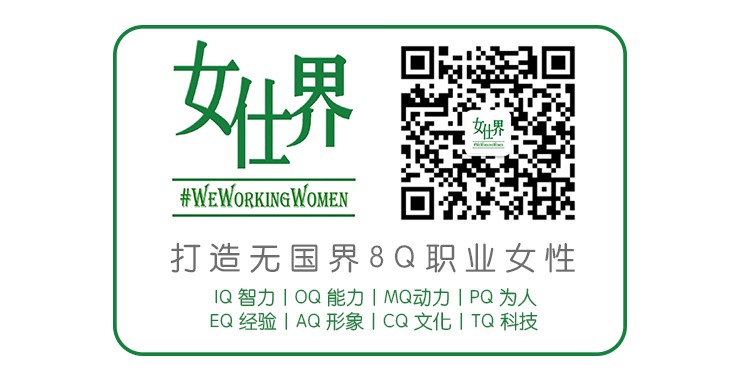 头条主页:女仕界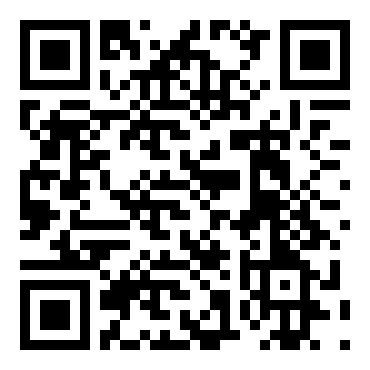 官方网站:www.weworkingwomen.com
微博:@女仕界圈子
喜马拉雅FM:搜寻"女仕界"
Facebook:WeWorkingWomem
Twiter: @WeWorkingWomen
Instagram: weworkingwomen
Date and Time
Location
Refund Policy