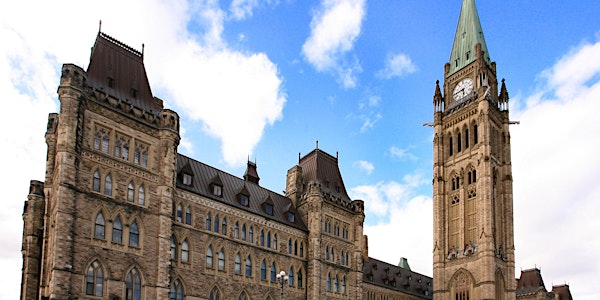 Preserving Parliamentary Power / Préserver son pouvoir parlementaire
Preserving Parliamentary Power / Préserver son pouvoir parlementaire
Refund Policy
Contact the organizer to request a refund.
Eventbrite's fee is nonrefundable.
About this event
(Le français suit)
Preserving Parliamentary Power: Coalitions, Minority Governments and Confidence/Supply Arrangements
How do parties without a majority of seats in the legislature preserve their parliamentary power? How might coalition governments form and function in the Canadian context? What do confidence and supply arrangements achieve? This seminar focuses on the various challenges and opportunities for non-majority governments within parliamentary systems. It will include discussions of historical precedents and offer international perspectives from comparative Westminster systems to make sense of how parties in the legislature can persevere – and even thrive – in the absence of a majority of seats.
-------------------------------------
Préserver son pouvoir parlementaire : les coalitions de partis, les gouvernements minoritaires et les ententes de confiance et de soutien
Comment les partis qui ne remportent pas la majorité des sièges à leur assemblée législative font-ils pour préserver leur pouvoir parlementaire? Comment les gouvernements de coalition se créent et fonctionnent-ils dans le contexte canadien? À quoi servent les ententes de confiance et de soutien? Ce colloque portera sur les défis et les occasions qui se présentent pour les gouvernements minoritaires de régimes parlementaires. Il traitera des précédents et de cas comparables dans d'autres régimes de gouvernement fondés sur le modèle britannique, afin de mieux comprendre comment un parti élu sans obtenir la majorité des sièges à son assemblée peut subsister, et même triompher.