PREVENTING ETHICAL EXHAUSTION : The High Cost of High-Minded Extremism

Wednesday, 11 March 2015 from 7:15 AM to 8:30 AM (PDT)
Event Details
PREVENTING ETHICAL EXHAUSTION: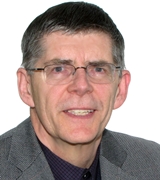 with John Anderson, MA, Workplace Psychologist & Talent Management Advisor, Factors Group of Nutritional Companies

The High Cost of High-Minded Extremism
What forms of tiring ethical abuse (eg. unrealistic standards) have you run across?
Most of us learned early on that those who enforced the rules actually made it harder to do the right thing with any enthusiasm. This topic will encourage us to step back and locate our own day-to-day experience on the spectrum from apathy to bullying perfectionism. Our conversation will challenge each of us to curiously reflect on what we, and those we have known, have in common with those trapped in rule-bound lives. We will be encouraged to think about how much we can identify with those living under harsh theocracies and cultures which impose arbitrary ethics and punishments. We will also discuss how oppression fuels three dramatic roles which can make efforts to do the right thing at work wearisome.
Most of us will have milder personal examples of the coercive and shaming approaches which shock us in the news. We will explore how we can reduce our proneness to ethical overload by learning to find the ethical advantages built into our ethics-undermining alarmism, moralism and even altruism. Ready to shift to a deeper sense of ethical agility and stamina?


John Anderson brings 50 years of continuous education and work experience in personal, relational, and workplace psychology issues related to his lifelong passion for being a strengths-based catalyst who eases the emotional loads people impose and carry. As a student, he conducted years of experiments inspired by his skepticism about the capacity of compliance-based legalism, shaming & hypocrisy to shape truly good behavior. This research deepened his commitment to helping people feel comfortable enough with themselves to replace the need for comfort and control with a more curious and transparent approach to life and work.

Earlier in his career, John developed new ways of approaching practice in the fields of school psychology, community psychiatry, burnout prevention training, personal and relationship exhaustion, etc. Some of his concepts such as 'toxic perfectionism' led to invitations to do preventive workshops with a wide variety of service professions.

In 1998 John shifted to helping one visionary leader acquire & develop good people and management practices that help rather than hinder rapid business expansion. One highlight of his role as company advisor came after 15 years when the owner publicly introduced John as "the one who helps us always do the right thing".
When & Where

Alliance for Arts and Culture
938 Howe St
Vancouver, BC V6Z 1N9
Canada

Wednesday, 11 March 2015 from 7:15 AM to 8:30 AM (PDT)
Add to my calendar
Organizer
Workplace Centre convenes conversations that deepen Spirit and Ethics in the workplace, and promotes their practical application in business and everyday life. We hold two meetings each month: Ethics for Breakfast, on the second Wednesday, and the Spirit at Work Luncheon on the third Thursday of the month. All meetings are open to the public. They are about 75 minutes long, presentation-and-discussion format, with speakers/topics that will help you keep ethics and spirituality alive in your work.
Email us or call 604-685-6560 for more information. You can also review our previous speakers & events, and any related speeches and presentations that have been posted by visitin www.WorkplaceCentre.org
PREVENTING ETHICAL EXHAUSTION : The High Cost of High-Minded Extremism