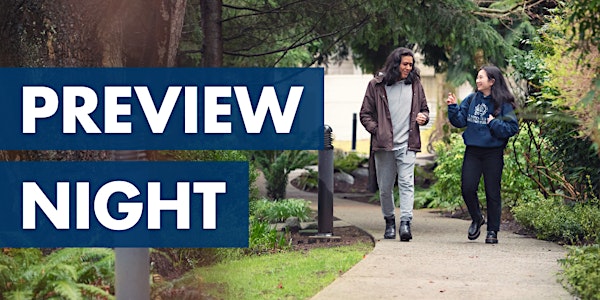 Preview Night at Corpus Christi & St. Mark's College at UBC (Hybrid)
Preview what life is like as a Corpus Christi-St. Mark's student at our open house event (in-person and online)!
When and where
Location
Corpus Christi-St. Mark's at UBC 5935 Iona Drive Vancouver, BC V6T 1J7 Canada
About this event
Our specialty is giving students the best start to their university studies.
We provide high-quality courses, dedicated faculty, and a proven student success program—all in a smaller, more personal academic environment—located on the campus of the University of British Columbia (UBC).
With over 90 transferrable courses in the liberal arts, business, and science, students can discover their passions on route to completing their degrees at institutions including UBC, SFU and beyond.
Attend in-person or virtually!
While we highly recommend coming in person to experience the full package, we understand that distance might hinder some from being able to attend.
We will stream the event via Zoom which will include the opening presentation and the live Q&A panel.
What's it like to be a student at Corpus Christi-St. Mark's?
Meet the people behind our community including our college deans, academic advisors, professors, and current student leaders and discover for yourself the difference our environment makes in the lives of students.
Have a burning question?
Whether it's about admissions requirements, scholarship opportunities, academic programs or anything else, our panel of staff and students will be ready to answer your questions.
Register today or get in touch if you have any questions!
recruiter@corpuschristi.ca
604-314-5403