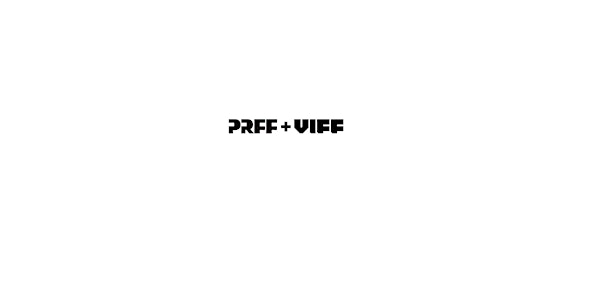 PRFF+VIFF 2022 (Fri Sept 30-Tues Oct 4, 2022)
PRFF+VIFF brings the Vancouver International Film Festival to the historic Patricia Theatre in Powell River!
When and where
Location
Patricia Theatre 5848 Ash Avenue Powell River, BC V8A 4R6 Canada
About this event
PRFF+VIFF 2022 is coming Sept 30-Oct 4!
PRFF+VIFF is a partnership between the Powell River Film Festival and the Vancouver International Film Festival (VIFF) to present curated films from VIFF during their 2022 Festival – September 30 to October 4. The co-presentation will be a treat for Powell River Festival patrons! VIFF is one of the largest festivals in North America with a diverse program of some of the world's top festival films and many undiscovered gems, coming to our historic Patricia Theatre.
Festival Dates
Evenings at 7pm: Sept 30-Oct 4 (Friday, Saturday, Sunday, Monday, Tuesday)
Matinees at 1:30pm: Oct 1-2 (Saturday, Sunday)
MEMBERSHIP REQUIREMENT:
Powell River Film Society 2022 Membership required to attend PRFF+VIFF films (see details below)
Full film program is available at www.prfilmfestival.ca
*********
Membership Requirement:
To attend a Powell River Film Society screening, all attendees 18 and older must hold a valid 2022 Powell River Film Society $5 membership. (Powell River Film Society is responsible for operating in compliance with the Motion Picture Act and Consumer Protection BC. Only registered not-for-profit film societies are allowed to screen films that have not been classified by Consumer Protection BC, and only members are permitted to be present at the place where a non-classified film is being exhibited.)
If you are ordering individual tickets to PRFF+VIFF films and do not already have a membership, you will need to purchase a $5 membership for each person attending PRFF+VIFF screenings. Memberships can be purchased either online or at the Theatre during the festival.
If you purchased a Festival Pass for the Powell River Film Festival in March 2022, your membership fee was included with your pass and continues to be valid until December 31, 2022.
If you purchased a membership during the Powell River Film Festival in March 2022, your membership is still valid until December 31, 2022.
*********
FAQs
What is the age requirement for a senior's pass/ticket? 65 and older qualify for senior's rate.
Why are no youth/teen tickets available? Because festival films are unrated, they are restricted to ages 18+.
What time should I be at the Theatre for a screening? Doors open 1 hour before screening for ticket sales and entry. Patrons are advised to arrive as early as possible. We hold seats for ticket holders until 10 minutes before screening, at which time available seats will be offered for sale as Rush Tickets.
What are Rush Tickets? When all pre-sale tickets have been sold for a particular film, advance ticket sales are closed and any remaining tickets become available as Rush Tickets. Rush Tickets become available in the last 10 minutes before the movie screening when ticket-holders and pass-holders don't show up. For highly anticipated films, we recommend coming early to secure your spot in the Rush Line, as only a very limited number of tickets will become available and admission cannot be guaranteed.
What can I bring into the event? Anything purchased at Concession at Patricia Theatre can be taken in to enjoy during a film.
How can I contact the organizer with any questions? Email linda@prfilmfestival.ca or phone 1-416-554-9663.
What's the refund policy? No refunds, but please reach out if there are extenuating circumstances.