Join us for a sex-positive, queer and trans inclusive, conversation about anatomy, communication, and sexual health!
About this event
Sex: What Your Gym Teacher Didn't Tell You
Everyone deserves queer & trans inclusive sex-ed, but most of us didn't get more than some scary (and inaccurate) warnings about STIs and maybe a diagram or two. Join Eva Bloom (she/they), award-winning queer sexuality educator and sex science communicator (MSc.) for a workshop covering everything you wished your sex-ed had included in High School! Let's explore anatomy and physiology, communication tools, info about sex toys, queer and trans erotic materials, sexual health and more! During this webinar, the term "queer" will be used as an act of reclaiming identities and experiences.
*Content and language are of a mature nature and could include discussion of sex acts.
This session takes place via Zoom. Please check your confirmation email for the Zoom link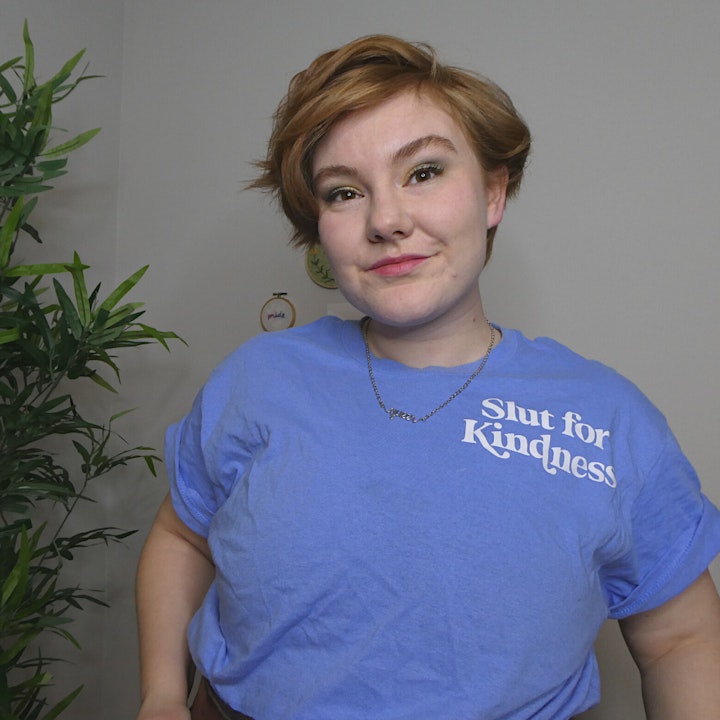 About Eva
Eva Bloom (she/they) is an award-winning queer sexuality educator and sex science communicator. They aim to break down the rigid scripts around sexuality and affirm marginalized individuals to build their most authentic sex lives, feel at home in their identities, and have confidence in navigating their sexual health. She is the creator of the the digital sexual wellness program "F*ck the Patriarchy, F*ck Yourself" and the YouTube webseries "What's My Body Doing".
Find Eva Bloom Here:
YouTube: https://www.youtube.com/channel/UCpmgFWyoBQ00FjQBUOgMfAg
Instagram: @whatsmybodydoing
Twitter: @whatsmybodydoin
Linktree: https://linktr.ee/whatsmybodydoing
Access safer sex supplies for FREE!
Did you know Réseau ACCESS Network has FREE safer sex supplies available? During Pride Week we have created limited edition Pride themed safer sex kits. Drop in at our Medina Lane entrance to get your Safer Sex Pride Kit full of Pride swag, information, and a variety of safer sex supplies. Kits available on a first come, first serve basis Friday June 9th @ 9:30 AM to 12:00 PM & 1:00 PM to 3:30 PM and Monday June 12th @ 5:00 PM to 6:00 PM