Event Information
Refund Policy
Contact the organizer to request a refund.
Eventbrite's fee is nonrefundable.
About this Event
Dive into an immersive experience of Sacred Sisterhood and Magick with Clarity Barton as your Priestesshood Mentor and Initiatrix.
Unlock your Natural Priestess Gifts & develop the Art of Holding Space in Rituals & Ceremonies.
This Priestess Training is for women desiring to anchor the Power & Wisdom of the Divine Feminine within themselves and to develop a greater understanding of the Priestess path. This training will guide participants to conducting Circles, Ceremonies and practices to help others and/or themselves to connect more deeply to the healing energy of the Divine Feminine as the Goddess within all.
Many women are feeling the Calling to reclaim their Priestess Powers and their place among Ancient & Modern Priestess Lineages. This Priestess Training is an opportunity for you to join this Global Movement of Divine Feminine Leaders and to finally follow your inner Knowing & Intuition towards Prosperity, inner Peace and Deep Fulfillment.
☽♡☾
Working with a Mentor can activate certain gifts and frequencies within you, as we bless each other on our Path and download new Code of Consciousness through each other.
About Clarity as your Mentor:
For many years, I have received the clear messages that I am meant to Initiate other Women into the Art of Priestesshood and holding sacred space to connect with the Goddess as the Divine Feminine principle within all.
I am here to share with you my learning from many years of studying Tantra, Shamanism, Archetypal teachings & Myths, Philosophy, Cultural sociology, and Spiritual Psychotherapy.
I am here to initiate you into your Priestess Powers & Divine Feminine Wisdom.
☽♡☾
Activate your True Gifts according to your unique qualities and find your inner deepest Truth.
Unfold your Path of Mystery towards a self-fulfilling Prophecy, a Path of Initiation towards your inner Wild & Wise Women.
Enter a Lush and Fulfilling Life filled with Pleasure, Bliss, Ecstasy, Depth, Meaning and Belonging.
☽♡☾
WHEN
​Every Wednesdays, 7-10pm from March 4th to April 8th.
One optional Sunday evening event on March 8th for International Women's Day!
LOCATION
Wright House Light House, 120 Roncesvalles, Toronto.
SETTING
Closed intimate group & in person. Recordings can be provided for those who miss a session, however, physical presence is required when possible.
​
SCHEDULE
​March 4th - HerStory: Retracing the Goddess Lineages & the Modern Red Tent Movement
March 11th - 7 Divine Feminine Archetypes: Activation the Goddess Energy within your Chakra System
March 18th - Ceremonial work: the Art of Holding Sacred Space
March 25th - Priestess Practice: Goddess Rituals led by your Sisters
April 1st - Maiden / Mother / Crone: Deepen your Connection to the Triple Goddess Energy through Aphrodite, Isis and Kali Practices
April 8th - Entrepreneurship: the Behind the Scene of Priestesshood
☽♡☾
PERSONAL INVESTMENT
CAD $555 in total for the full course. Includes:
~ All 6 in person sessions listed above & an optional recording of the sessions missed if necessary.
~ A bonus optional participation in a co-creative Divine Feminine Empowerment event on Sunday March 8th for International Women's Day! (Location: Alternity, 333 Bloor Street West, Toronto; Time: 7-10pm)
~ A Priestesshood handbook for the course.
~ Access to a private online group for the training to ask questions, reflect and share in Sacred Sisterhood.
☽♡☾
TO REGISTER:
~ Email clarity.barton@gmail.com
~ Deposit $122 to save your spot
ONLY 6 SPOTS AVAILABLE!
☽♡☾
For more information about the training, visit:
www.claritybarton.com/priestess-training
I look forward to gathering within the Intimacy of our Priestess Coven to share Wisdom, Love and Healing Magick together ♥
☽♡☾
TESTIMONIES
"I have been working with Clarity for four years now and I can't even begin to tell you how she has changed my life. My relationship with both women and men has changed. She has facilitated healing sessions that have led me to a place in my life where I feel secure, joyful, creative, feminine and sensual. I'm so glad I "randomly" stumbled upon her events because they changed the course of my life for the better!"
- Antosia
"Clarity has a calm presence and speaks concisely. Her teachings are easy to follow and come from a place of love. She is very knowledgable and passionate; a true healer."
- Anika
"Clarity is very in the moment and connected with others and the space when she is teaching. I appreciate all the valuable information and unique powerful techniques that Clarity shares. She is able to create an environment where each women feels safe to be herself and to express herself, and is being accepted for who she is, in a loving compassionate way."
- Anastasiya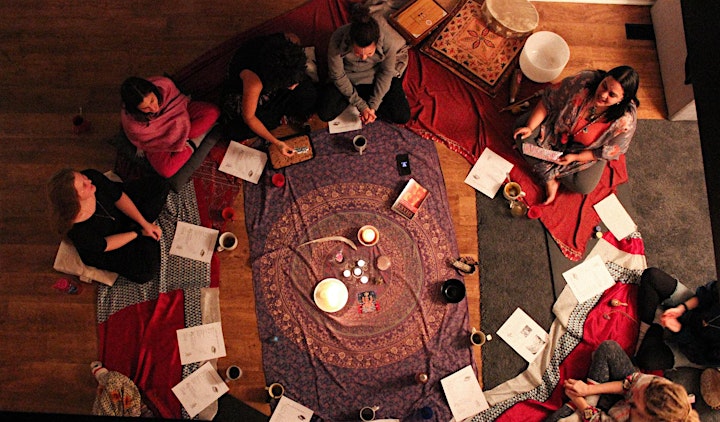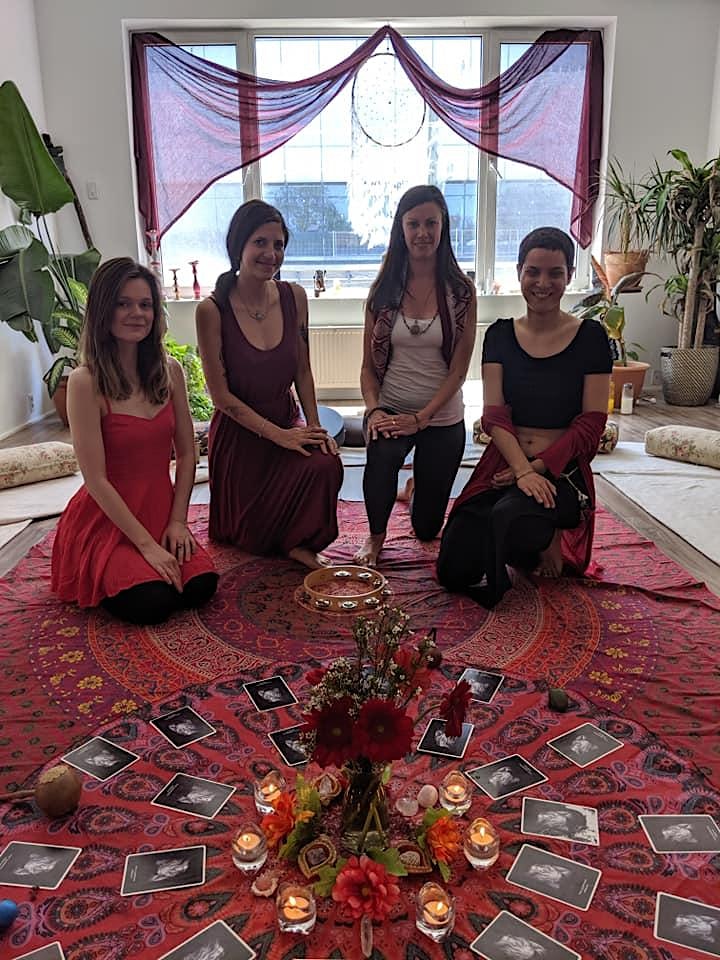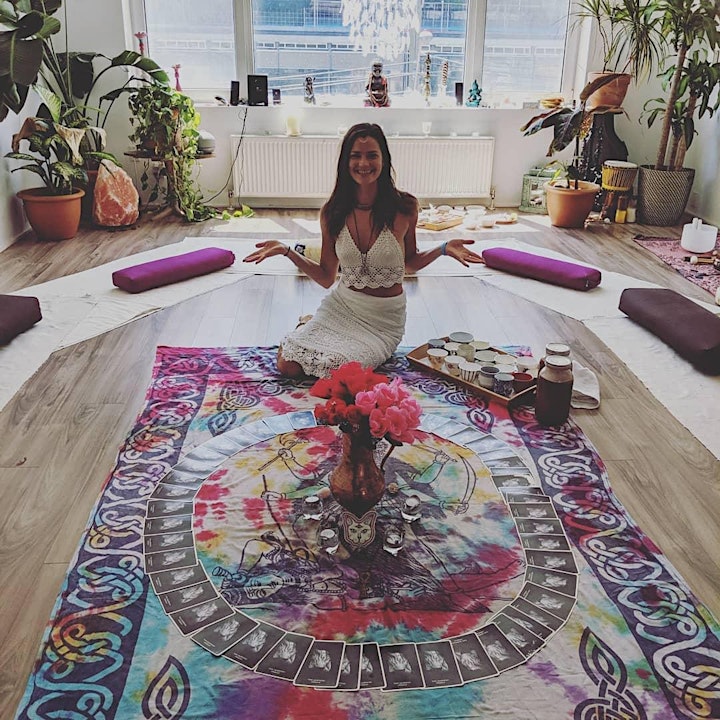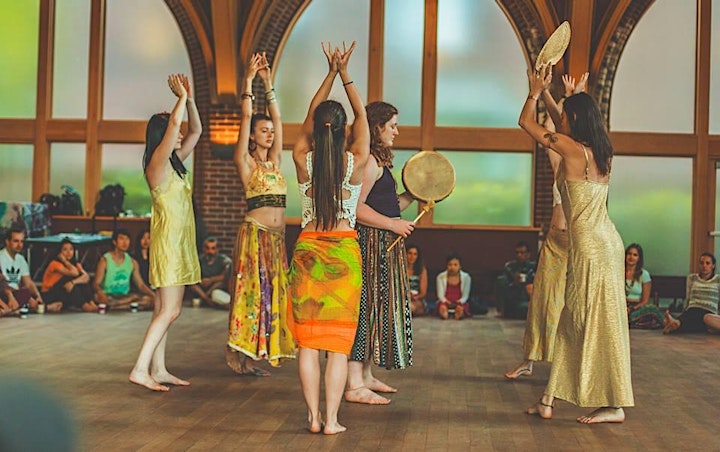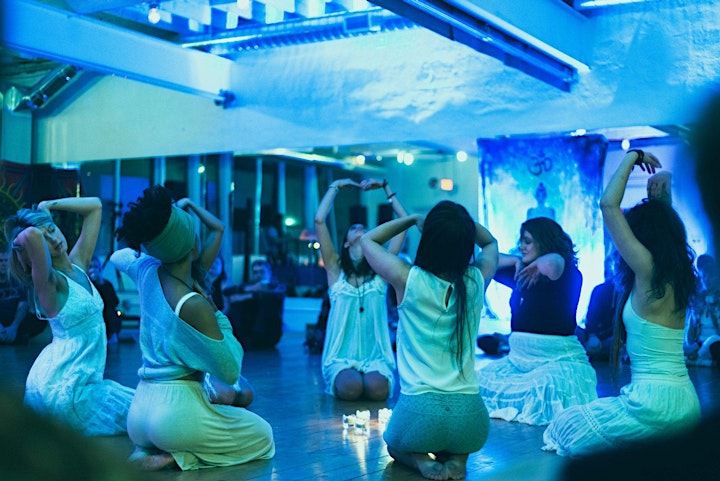 Date and Time
Location
Refund Policy
Contact the organizer to request a refund.
Eventbrite's fee is nonrefundable.