Description
Prima is Italian for "before", and Red Truck is Canadian for party. Come join us at our free Primafondo events in June, July and August where we go for a ride and then party with a beer after.
After the success of our first two events in June and July, we're making the last party the biggest and best!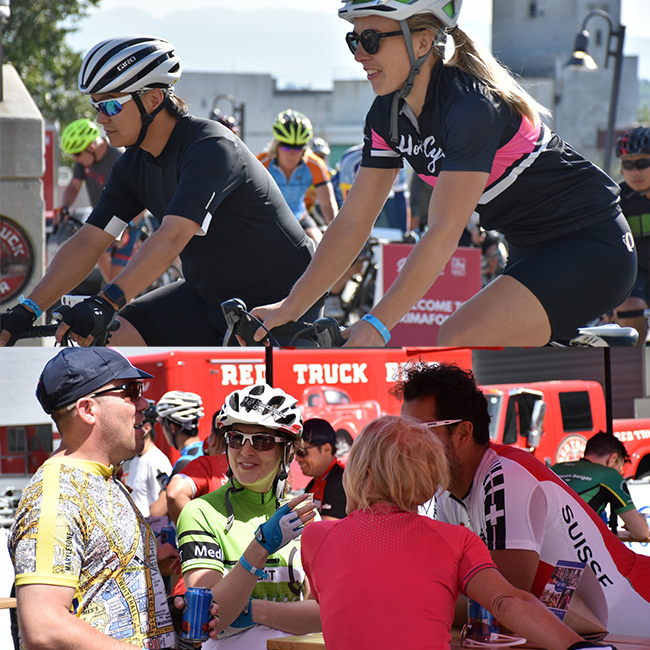 New for this year we have two options for your riding pleasure:
A) We take care of you:
8.15am - Meet at Red Truck Brewery for a Prima Granola Breakfast & leisurely caffeination.

8:45am - Group rides with us at a social pace.

11:30am - Arrive back at the brewery where the party's waiting and the first beer's on us!

1:00pm - Swag prizes & giveaways
B) You ride with your normal group:
11:00am-2:00pm - Finish at Red Truck Brewery for a party and the first beer's on us!

1:00pm - Swag prizes & giveaways
At 1pm, BUFF, Prima, X-treme Organics & Eastwood Cycle will be giving out swag and prizing alongside us, where you can win some sweet RBC GranFondo Whistler goodies, including kit items!
Talking about kit, you'll also be able to buy official apparel from our onsite store (check out our rad 2017 kit!) and pickup any items you've already bought online.
Last & not least, there'll be free onsite secure bike valet parking. Nice.