Primordial (Hunyuan) Qigong: Health, Longevity, & Unity with the Tao With Kenneth Cohen

Saturday, 18 February 2017 at 10:00 AM

-

Sunday, 19 February 2017 at 5:00 PM (EST)
Event Details
 Workshop on Primordial (Hunyuan) Qigong with Kenneth Cohen in Aylmer, Quebec.
Learn Techniques for Health, Longevity, & Unity with the Tao.
This comprehensive system of ancient Chinese health and longevity exercises cleanses the body of stagnation and recharges the body with fresh and clear energy.
Like tuning a piano, you will tune body, breath, and mind so that they are in harmony, not only with each other, but with the qi (life force) of the universe.
As a break from the exercises, enjoy qigong meditations for relaxation, clarity, and inner peace and listen to entertaining stories of the old masters.
We will also discuss the healing benefits of qigong, how and why it works, and how to use qigong to improve other activities such as Tai Chi, Yoga, and sports.
Qigong is one of the most popular, enjoyable, and extensively researched methods of energy medicine in the world.
In this Workshop you will learn all 12 techniques of Hunyuan (Primordial) Qigong, the legacy of Ken's beloved teacher, Madame Gao Fu, in direct lineage from the founder of Medical Qigong.
You will leave the workshop with a deeper understanding of healing energy and, most importantly, a complete workout for vibrant wellbeing.
The course is open to all levels, including beginners.
One weekend only in Ottawa-Gatineau:  Feb 18-19th, 2017
Saturday and Sunday 10 AM-1 PM, 3-5 PM 
Tickets now available:  $295/person (Cnd)
**All tickets non-refundable
---
Ken Cohen (Gao Han), M.A.

Winner of the Lifetime Achievement Award in Energy Medicine, is a renowned Qigong and Tai Chi Grandmaster, based in a small town at 3,000 meter elevation in the Rocky Mountains of Colorado.
Ken began Qigong in 1968, was a collaborator with Alan Watts and principle lifetime apprentice to Taoist Abbot Huang Gengshi from South China.
The first person to teach qigong in North American medical schools, his classes and keynotes have been sponsored by the American Cancer Society, the Mayo Clinic, Health Canada, the International Conference on Taoist Studies (Taiwan), and numerous universities.
He is the author of the Random House classic, The Way of Qigong and more than 200 journal articles on spirituality and health. (www.kennethcohen.com)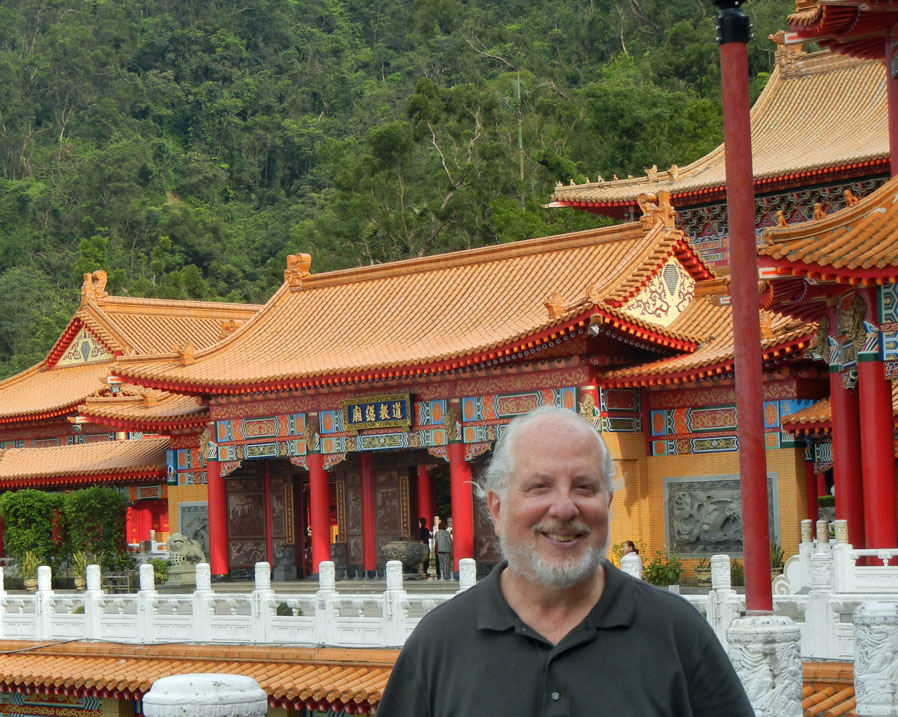 Testimonials
"I can honestly say that the floodgates of qi opened for the first time and it has been an experience without words."
--M.W. student
"I am the student with Parkinson's from the recent workshop. I want to tell you that I have been significantly better since the weekend. My movements are easier and quicker. I feel well, rather than ill, and have more energy!"
--R.L. nurse
"For five years I have been seeing blood specialists because of an extremely low WBC (white blood cell count). Yesterday I went for my six-month check up. I could hardly believe it when the doctor told me that my WBC was normal! The improvement is not just a little, but substantial. The main thing that was different was that I have been consistently doing primordial qigong. What else could explain this?  I am so grateful and happy. Thank you."
--S.J. psychotherapist
"Thanks to your qigong instruction, my post-polio syndrome is under control. For the first time in thirty years, I am able to walk free of pain. There are no words to express my gratitude."
—M.G. retired Spanish teacher
"Without actually being in Ken Cohen's presence, it would be very hard to believe that an American could have such profound and detailed understanding of traditional Chinese culture. His Qigong movements express true mastery and a deep cultivation of the spirit of China. Professor Kenneth Cohen's dissemination of Chinese culture to the Western World is an enormous work and a glorious achievement."
– Tu Xinshi, Editor-in-Chief, Chinese American Post
When & Where

Académie des arts martiaux de l'Outaouais
170 Rue Principale, Gatineau, QC J9H 6K1

Canada

Saturday, 18 February 2017 at 10:00 AM

-

Sunday, 19 February 2017 at 5:00 PM (EST)
Add to my calendar