Event Information
Refund policy
Contact the organizer to request a refund.
Eventbrite's fee is nonrefundable.
This eCourse will address all fundamental aspects that engineers should know when it comes to designing welded joints.
About this event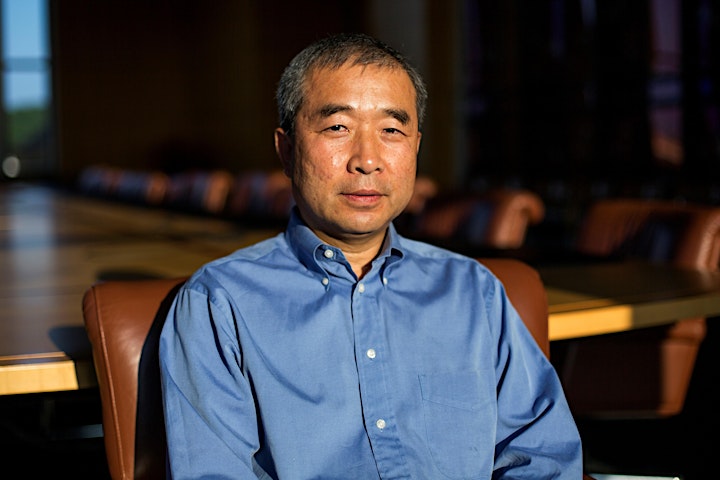 Principles and methods for design of welded joints (Fundamentals)
PRESENTER: Professor Pingsha Dong, University of Michigan, Ann Arbor, Michigan, USA
Course dates
Tuesday, September 21 - 2-4 pm - EST
Thursday, September 23 - 2-4 pm - EST
Tuesday, September 28 - 2-4 pm - EST
Thursday, September 30 - 2-4 pm - EST
ABOUT THE eCOURSE
This eCourse will address all fundamental aspects that engineers should know when it comes to designing welded joints. Proper design and cost-effective construction of welded connections require considerations of some of the unique issues associated with welding, in addition to specific loading environments. These are weld in-site strength, residual stresses, and geometric discontinuities, each of which plays a different role in contributing resultant joint strength, and fatigue/fracture resistances under different loading conditions, particularly fatigue loading. The eCourse will be presented in four (4)- 2 hour sessions that also includes Q&A. It will also delve into the numerous problems encountered in welded connections and address the "hot topic" how to achieve satisfactory weld performance by smart design.
ABOUT THE PRESENTER
Prof. Pingsha Dong of University of Michigan, is the inventor of the mesh-insensitive structural stress method (also referred to as the Master S-N Curve Method) adopted by the 2007 ASME Div 2 and API 579/ASME FFS-1 Codes and Standards mandated by over 50 countries worldwide. Over the past 10 years, Prof. Dong has taught courses in fatigue design, fracture control, residual stress/distortion control in over a dozen countries around the globe. Prof. Dong has published more than 180 peer-reviewed papers in archive journals and major conference proceedings, including over 20 plenary/keynote lectures at major international conferences. He has received numerous prestigious national and international awards/recognitions, including AWS Fellow Award (2015), IIW Fellow Award (2014), SNAME Helmer L. Hann Award (2012 and 2007), IIW Evgeny Paton Prize (2008), R&D Magazine's R&D 100 Award (2006), TIME Magazine's Math Innovator (2005), Aviation Week and Space Technology's Aerospace Laurels Award (2004), SAE Henry Ford Award (2003), AWS R.D. Thomas Award, and ASME G.E.O Widera Literature Award (2002), among many others.
WHO SHOULD ATTEND?
Designers, structural engineers, consultant engineers, mechanical engineers, maintenance and quality control engineers. Delegates are encouraged to bring along their design problems to contribute to discussions and local case studies.
WHAT INDUSTRY AREAS THE COURSE IS RELEVANT FOR?
The eCourse will be especially relevant to all professionals in steel construction, bridge design, power generation, naval and shipbuilding, pipeline and other industries that apply welding.
E-COURSE PROGRAMME
This live, eCourse will include 4 x 2 hour sessions (8 hours) including Q&A. The e-course will be hosted via Microsoft TEAMs, with 4 unique login details and passwords supplied upon registration (password protected).
Part 1: Unique issues associated with welded joints and design implications
- Challenges in design and structural integrity evaluation of welded connections
- Welded joints in codes and standards
- Basis of fillet and butt welds
- Weld imperfections
- Defect acceptance criteria
- Stress concentration
Part 2: Basic considerations in design of welded joints and joint stress analysis method
- Analysis methods for design evaluation of welded joints
- Weld performance and testing
- Weld sizing
Part 3: Joint design for static loading capacity
- Analysis of joint types under extreme low-cycle fatigue loading
- Fracture behavior
- Stress concentration
Part 4: Joint design for fatigue resistance
- Principles of joint design for improved fatigue resistance
- Fatigue assessment procedures
- Best practice examples and detailing for improved fatigue resistance
Earn PDHs and CEUs with our Professional Development eCourse
Upon completion of 4 eCourse modules, the attendees will receive an electronic Course Completion Certificate that might be used to claim PDHs or CEUs.
Price - $500USD per registration (includes all 4 courses) (Approx $500 based on exchange rate)
CANCELLATIONS
Please Note, for cancellations within 7 working days of the start of the events, 100% of the fees will be charged. Replacement delegates may be sent however in lieu of those cancelled. The organizers reserve the right to cancel the courses due to insufficient registrations or other reasons beyond their control, as well as altering the programme if they deem it necessary. The organizers have the right to refuse registrations.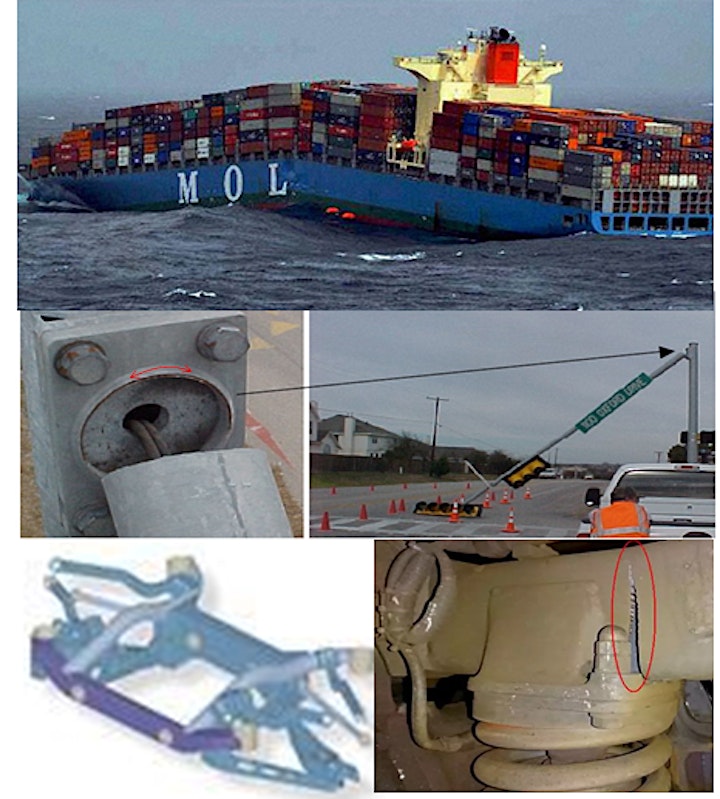 Location
Refund policy
Contact the organizer to request a refund.
Eventbrite's fee is nonrefundable.