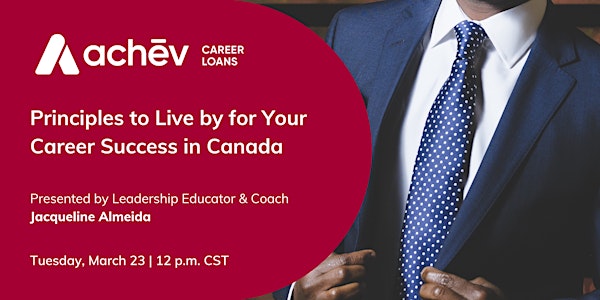 Principles to Live by for Your Career Success in Canada
Join us for a webinar for newcomers presented by Leadership Educator & Coach Jacqueline Almeida.
About this event
Hear about Jacqueline's experience as a newcomer and how she carved out her career path in Canada. Jacqueline integrates her work with her clients in helping them uncover the truths about themselves and their many talents and abilities so that they might choose the best path for their future!
Please note that this webinar is intended for internationally trained individuals in Saskatchewan and Alberta.
Career Loans is a virtual program for internationally trained professionals living in Alberta and Saskatchewan. The program helps newcomers continue their career in Canada by providing free online career support services. Eligible clients can also apply for a micro loan of up to $15,000 to help pay for the costs of training and foreign credential recognition. Career Loans is funded by the Government of Canada (ESDC) and coordinated by Achēv.