PrintForum West Sponsor & Exhibitor Registration

Wednesday, 14 June 2017 from 10:00 AM to 5:00 PM (PDT)
Event Details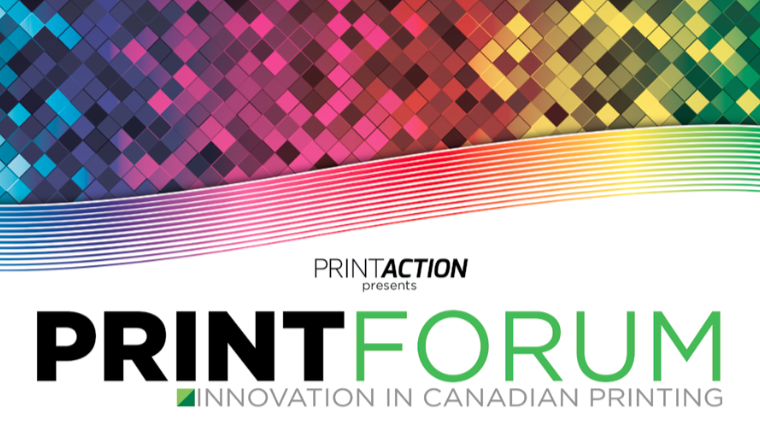 On behalf of PrintAction, thank you for supporting our 2017 event. Here's some information in preparation for the show:

LOCATION
Delta Hotels by Marriott Burnaby Conference Center

PrintForum West will take place in Grandvilla Ballroom.
PARKING
Parking is Free!

BADGES & CHECK IN 

Please register attending staff ahead of time by clicking the green "Register" button near the top of your screen, to ensure we have a name badge ready for you in advance. The register form will also give you the opportunity to list any dietary or accessibility requirements. Upon arrival, please check-in at our registration counter to obtain your name badge; we'll show you to your booth!
SHIPPING & RECEIVING
Should you need to ship display materials in advance, please contact Tara Patterson at tpatterson@annexbizmedia.com to make arrangements.


SETUP
You can setup your table top display between 7:00 and 10:00am. Registrations to attendees opens at 10:00am, so please have your booth ready.

BOOTH
Your 10x10 display area is located inGrandvilla Ballroom of the Delta Hotels by Marriott Burnaby Conference Center. This is a fully decorated, carpeted room. You will be provided with one 6' skirted table and two chairs.

ELECTRICITY
Arrangements for an electrical connection can be made with Tara Patterson at tpatterson@annexbizmedia.com. 

WIFI
A passcode for access to free WIFI will be made avaialble at the event.

FOOD/BEVERAGE
Lunch and breaks will be provided to all sponsors and exhibitors.

QUESTIONS?
If you have any other questions or concerns, please don't hesitate to contact Tara Patterson at 416-510-6833 or tpatterson@annexbizmedia.com.

When & Where

Delta Hotels by Marriott Burnaby Conference Center
4331 Dominion St
Burnaby, BC V5G 1C7
Canada

Wednesday, 14 June 2017 from 10:00 AM to 5:00 PM (PDT)
Add to my calendar
Organizer
Since 1961, PrintAction has been providing comprehensive analysis of local and global issues affecting the people in the graphic communications industry.  Each month PrintAction through its parent company, Annex Business Media, delivers unmatched content about the strategies and aspirations of Canada's most innovative and technologically sound printing companies. Combining independently researched news with the most interesting personalities and applications, PrintActionis the magazine read most by the professionals of Canada's graphic arts industry.
PrintAction sources editorial contribution from some of North America's most respected analysts and writers, who together provide insight for surviving in the graphic arts industry. From premedia to finishing and from data-centric printing to offset, sales, workflow process, finance and management strategies... PrintAction provides real-world expertise for the graphic arts professional and business owner. 
PrintAction delivers monthly departments such as Interview, where we investigate the motives and moves of an industry innovator. Our News section covers only the most important events for our readers, including equipment installations, personnel appointments, acquisitions and important trends. Each issue also includes contributions from columnists with insight from varied disciplines. MarketPlace is our classified advertising forum where real-world business opportunities can be found. Last but definitely not least, our back-page features the Archive department, where every month we take a look back at the events which shaped the industry we are in today.