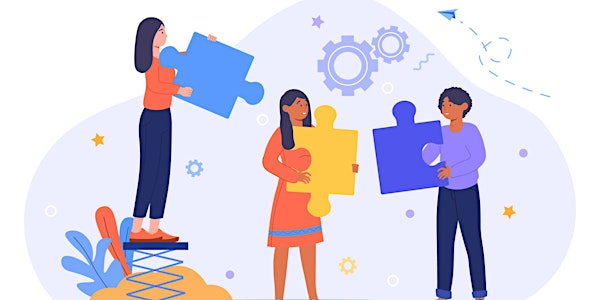 Prioritizing Choice, Connection, Strength and Capacity
This webinar will focus on TVIA's third and fourth Principles.
About this event
Building on the first two webinars in the series, this session will focus on TVIA's third and fourth Principles: fostering choice, collaboration and connection, and using a strengths-based and capacity-building approach to support service users in their financial literacy journeys. Participants will learn action-oriented and tailorable practice strategies to actively listen to service users, identify strengths and areas for new skills, and collaboratively reflect to co-decide on realistic and feasible next steps ("authentic choices") will be discussed, and links to practice tools provided.
Learning objectives:
By the end of this session, participants will be able to:
1. Develop strategies to actively listen to, and reflect with, service users, especially to identify strengths and areas for skill development.
2. Take a person-centred and client-led approach to collaboratively discussing options and next steps.
3. Know how to find additional resources about TVIA and equity-promoting approaches to service delivery.
Recommended participants:
Financial literacy educators
Financial literacy program managers
Community tax clinic volunteers
Anyone who has a role in providing access to quality financial literacy education
Speaker
Nadine Wathen, PhD, FCAHS is Full Professor and Canada Research Chair in Mobilizing Knowledge on Gender-Based Violence in the Arthur Labatt Family School of Nursing at Western University, and Academic Director of the Centre for Research on Health Equity and Social Inclusion. Nadine's research examines the health and social service sector response to gender-based violence, interventions to reduce health inequities, and the science of knowledge mobilization. A particular focus is developing person-centred interventions that enhance health equity, and take a gendered, trauma- and violence-informed approach to providing services for those experiencing violence and/or marginalization. See www.nadinewathen.ca
The webinar is part of Families Canada's SAFE Women project funded by Women and Gender Equality Canada.