Sales Have Ended
Registrations are closed
Tickets for this service are not available at this time. To watch Sunday Mass from Annunciation please visit the parish website at www.bvmtoronto.com
Sales Have Ended
Registrations are closed
Tickets for this service are not available at this time. To watch Sunday Mass from Annunciation please visit the parish website at www.bvmtoronto.com
As of Monday, April 19, all Masses are cancelled until further notice.
About this event
Cardinal Collins wishes that parishes of the Archdiocese of Toronto open for periods of private prayer. There will be an opportunity for periods of private prayer in our church on Monday, Wednesday, and Friday mornings.
The Province of Ontario has declared a State of Emergency instructing residents to stay at home except for essential travel.
Dr. Peter Lin reminds us that this is an extremely dangerous time for the spread of the COVID-19 virus and that the elderly, those with pre-existing conditions (high blood pressure, diabetes etc.), sick, or those who are vulnerable are strongly advised to stay at home.
Those who wish to come to the church for private prayer must register to do so on-line through the parish website. Church doors will close at the beginning of each period of private prayer.
Only 8 parishioners may be in the Church at any time, along with an usher and other staff member. Masks must be worn, social distancing observed, and all guidelines followed.
Please note that every reasonable precaution has been and will continue to be taken by the Annunciation Parish to protect your health and safety. However, there can be no guarantees of complete protection as there will always be risks of contracting viral infection through large gatherings.
Please DO NOT enter the church if you have been in contact with a COVID-19 positive individual over the past two weeks OR if you have any of the COVID-19 symptoms.
Additional information:
Masks or face coverings are mandatory according to City of Toronto by-law. Face shield is not a replacement of a mask. You are welcome to wear a face shield in addition to a mask.
Please come early. The door is closed at the beginning of each period of private prayer.
There will only be one entrance into the church from Combermere Drive. Please look for signs marking the proper entrance door.
Please follow the direction provided by ushers/volunteers for seating.
Sanitize your hands upon entry.
Please maintain physical distancing at all times. Stay 2 metres (or 6 feet) away from others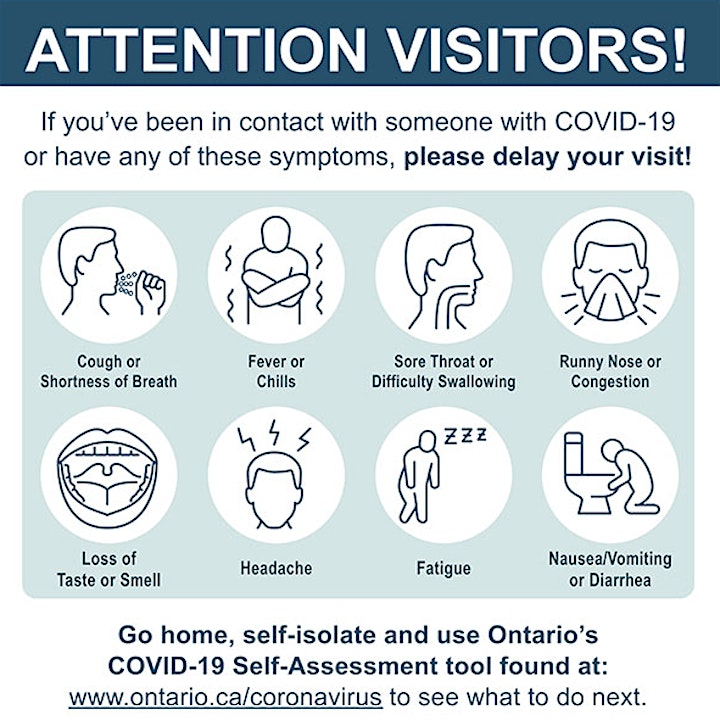 Organizer of Private Prayer at Annunciation Parish