Description
With the very tight job market in Canada at the present time, the traditional method of responding to ads is not nearly as effective as it once was. For many recent graduates and newcomers to Canada, the traditional method is totally ineffective.
In his presentation Rick Vender, P.Eng. will cover a different but effective proactive methodology of finding the position you want. He will discuss a number of key components that will help make you successful. Topics include,
- Marketing yourself,
- Networking,
- LinkedIn,
- Resume and Cover Letter preparation,
- Personal preparation, and
- Interviewing techniques.
Presented by, Rick Vender, P.Eng.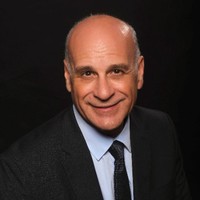 Volunteer Director, Simcoe Muskoka Chapter, PEO

P.Engs., EITs, Limited Licensees, Provisional Licensees, Students, and non-members are all welcome.
You MUST pre-register! Attendance limited to 100, so reserve your place early (by Friday, April 19, 2019)
---
$5.00 discounted parking is in effect for this event at the HOLIDAY INN Toronto Airport East. Obtain your parking ticket from the lift gate kiosk. Bring the parking ticket to the event registration desk (not the front desk), and for only $5.00 (please have exact change) exchange it for a validated parking exit ticket to use at the exit gate when you leave. Or, if you are coming by TTC, take bus No. 46-Martin Grove, or bus No. 58-Malton.