Actions and Detail Panel
Product Festival SF 2017
Tue, 20 June 2017, 9:30 AM – 7:00 PM PDT
Description
Why attend?
Are you interested in learning how to build and manage products that users love? We'd like to have you at Product Festival. This is a 1-day conference where the world's leading product people share practical advice on how to create and evolve products. Join us if you'd like to meet and learn from the creators of some of the most lovable products in the world.

Speakers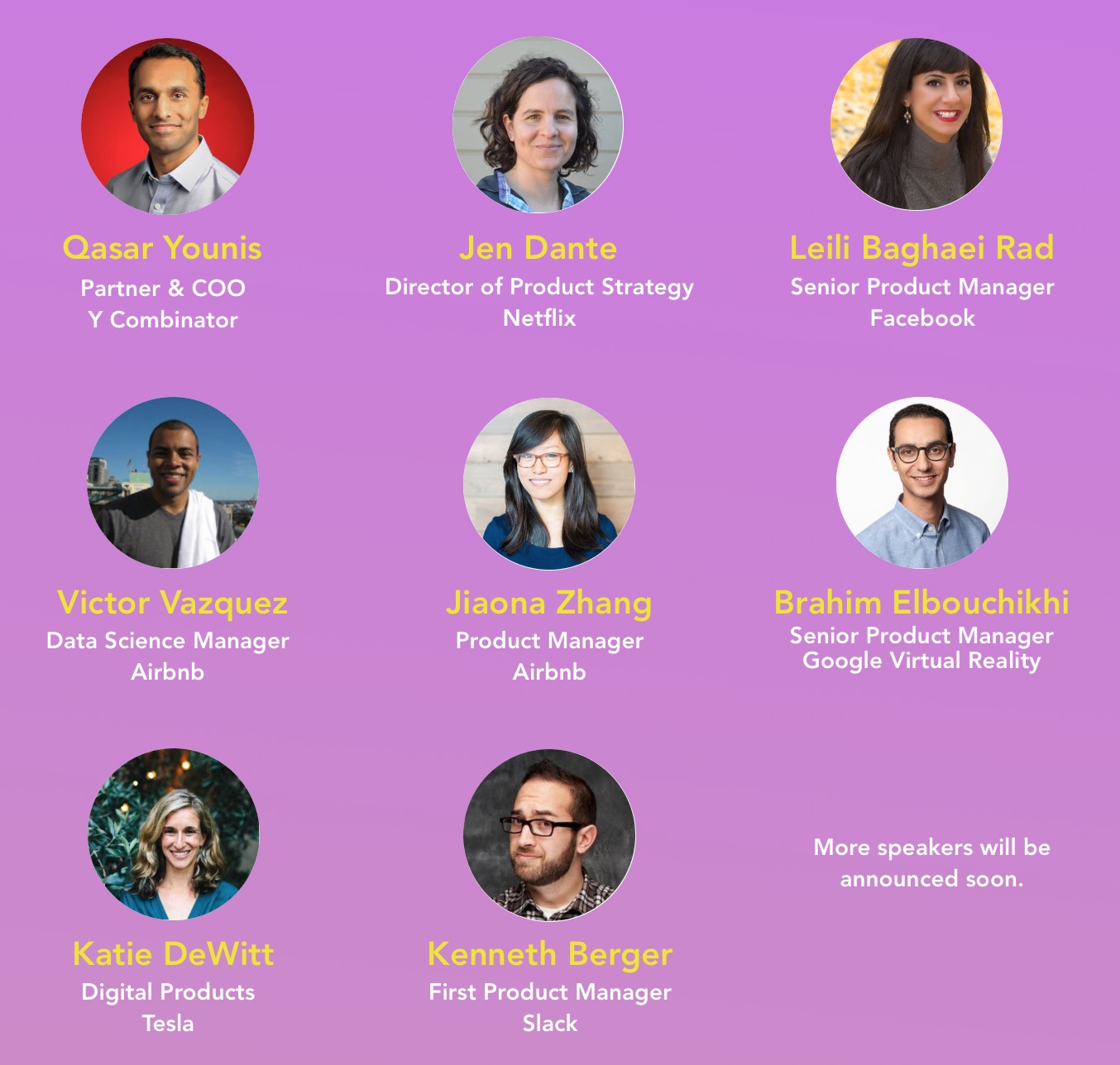 Can I change the name or other details on my tickets?
Yes, you are free to change your ticket details up to 2 weeks before the conference, including name, title, etc. Please do make sure these details are correct as they will be what we show on your badge! Just log in to eventbrite and make the changes, following these instructions.
Can I get a refund?
We offer a full refund up to 3 weeks before the conference. Simply log in to eventbrite and request the refund following these instructions.