Description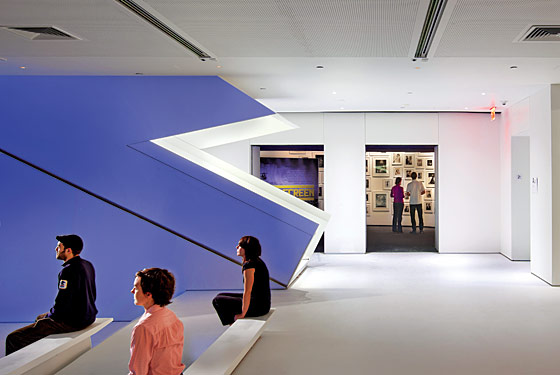 9:30AM TO 10:00AM
Registration
10:00AM TO 11:30AM
Workshop 1: Product Pitch

Instructor: Brittany Mennuti
Product Manager VR at Google


One of the most important parts of starting to develop a product is the product pitch - whether you're seeking funding from investors, getting buy-in from your manager, or simply persuading a team of engineers and designers to join you in making your idea a reality. The "perfect" pitch is formulated from a combination of art and science. During this workshop, we'll review techniques I've tested on my own and observed from others over the years, from both startup and mature companies. We will then divide into groups to craft quick pitches, taking into account the pointers reviewed. The workshop will end with each group presenting their pitch and soliciting feedback from the rest of the attendees.
11:30AM TO 1:00PM
Workshop 2: Open Source by Default

Instructor: Craig Spaeth
Director of Product Engineering at Artsy


"Open Source by Default" is a guiding principle for our engineering teams at Artsy, the online platform for discovering and collecting art. Artsy's Director of Product Engineering Craig Spaeth will share how using Open Source tools and community best practices help power product management at Artsy and enable our product teams to deliver higher quality software. He will lead an activity that puts this philosophy in practice: groups will set set up a product management pipeline with Open Source tools, such as setting up Github with various integrations. Teams will then walk through a ticket for a new feature using this pipeline—going from being logged to eventually "deployed" to production.
1:00PM TO 2:00PM
2:00PM TO 3:30PM
Workshop 3: Input, Output

Instructor: Nickey Skarstad
Product Manager at Airbnb

One key part of a product managers job, is setting your team and your product on the path to success. But what is success and how do you get there? Follow along as we talk about understanding your metrics and how you can drive them. We'll choose a couple of real products in the market today and back into their goals by creating a KPI tree full of inputs and outputs. In this workshop you'll learn a new framework that you can use immediately when you get back to your desk.
3:30PM TO 5:00PM
Workshop 4: Machine Learning Product Thinking

Instructor: Inga Chen
Product Manager at Squarespace

The trends of big data and cost-effective computing power have given way to an unprecedented focus on developing machine learning algorithms and open source tools, making machine learning more accessible and powerful today than ever. But building successful machine learning products involves much more than picking the right algorithm or library. It's a product manager's job to use machine learning for the right problems, and to make sure the end user experience solves those problems and fosters user trust. This workshop will illustrate machine learning concepts through applications in products and provide a framework for determining problems that are good for machine learning to solve. After analyzing some machine learning products in the market today, groups will then put these frameworks into practice by picking a problem they're interested in solving with machine learning, running through a mini design sprint and presenting all the pieces that a PM would need to bring to the table when kicking off a new product or feature leveraging machine learning.