Description
Developing your business model and performing customer validation are essential steps in creating a startup company. This RevUP workshop will give you a better understanding of how to:
identify your customer's problems,
work with your customers to find a solution; and
achieve product-market fit
Chris Carder, Co-Founder for Kinetic Commerce, IgniteUP mentor, and Schulich Entrepreneur in Residence, will take you through his experience with business models and customer validation. Chris will also invite some of the York startup companies he's been mentoring to come and speak about their experience.
Facilitator: Chris Carder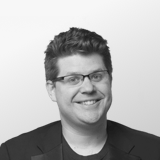 Chief Commercialization Officer, Kinetic Commerce
Mentor, LaunchYU IgniteUP
Entrepreneur in Residence, Schulich School of Business
Chris is Co-Founder of Kinetic Commerce, Canada's leading retail innovation lab - working with clients such as Aldo, L'Oreal, Reitmans, Rona, Chapters-Indigo and Ivanhoe Cambridge.
Chris is also an Advisor and Investor with more than 20 Canadian startups and also serves as a mentor for LaunchYU's IgniteUP program and is The Entrepreneur in Residence with York University's Schulich School of Business - where he coaches the next generation of up-and-coming business innovators.
Prior to Co-Founding Kinetic, Chris also created the largest email services provider in Canada, ThinData Inc. Growing that business from a two-person startup to a 110-person tech powerhouse. ThinData was acquired by Transcontinental Inc. (TSX: TCL.A TCL.B) in 2008
Special Guest Speakers
Clement Lo, Founder & CEO, Wantboard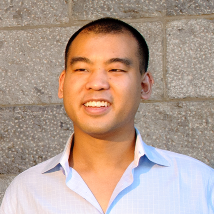 Clement is the founder and CEO of Wantboard, a Toronto-based startup that specializes in helping people get items not available in their country. He was previously a senior product manager at Purolator and holds a Bachelor of Computer Engineering from Queen's University. Clement lives in Mississauga and is most interested in businesses where profit, customer delight and social good are all positively correlated.
Zack Fisch, CEO, Dash MD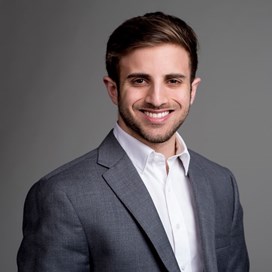 Zack Fisch is CEO at Dash MD. Dash MD provides patients with hospital specific and condition specific tools and resources to help patients manage their recovery, find follow-up care in their community, and have patient experiences, and voices, heard by their hospital. Dash's mobile platform is delivered to patients at the point of care and is downloaded by patients onto their smartphones. As a patient, Zack himself fell through the cracks in the healthcare system. This inspired him and his team to build a solution that not only catches patients that fall through the cracks, but propels them towards recovery.
Zack is currently taking a leave of absence from his full-time JD/MBA studies at Osgoode Hall Law School and the Schulich School of Business to focus on bettering the healthcare system and helping as many patients as possible. To date, Dash MD has helped thousands of Canadians more effectively manage and coordinate their care and has partnerships in place with 30 hospitals across Canada.