ProductCamp Ottawa 2018

Saturday, 10 November 2018 from 8:00 AM to 4:30 PM (EST)
Event Details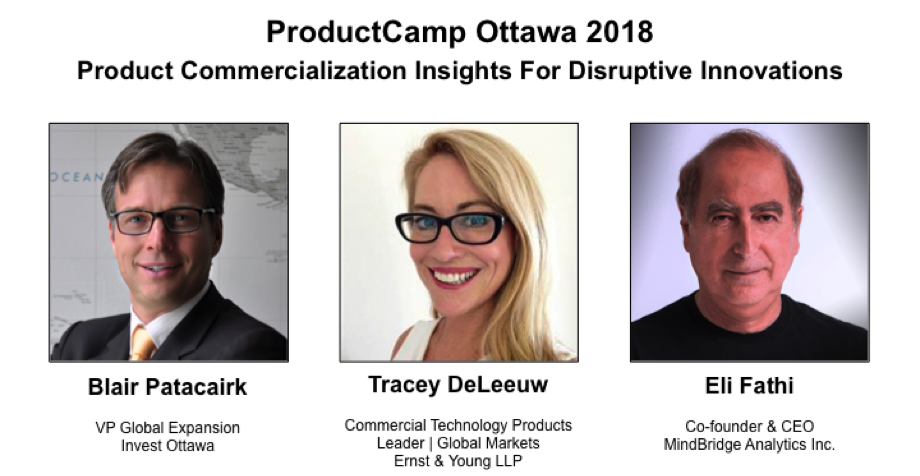 Super Early Bird tickets are on sale now at 50% off the regular price! Only available in limited quantity and for a limited time. Buy now before they run out! 
ProductCamp Ottawa 2018 brings you "Product Commercialization Insights For Disruptive Innovations" with expert keynote speakers knowledgeable in innovative ventures. They will share insider stories and tips on how to manage and scale disruptive products in the area of Artificial Intelligence, Smart Cities, Precision Agriculture and other innovations. Attend and learn from industry experts, listen to inspirational talks, participate in interactive sessions, and enjoy quality networking throughout the day. 
Because it is an "unconference", ProductCamp Ottawa gives you the chance to share your experience, expertise, and lessons learned with attendees, providing they vote for your topic. Interested in taking the lead? Then check out the session submission process here. 

Learn, Share and Grow! 

Who should come?
ProductCamp is ideal for professionals and entrepreneurs working in product commercialization, including business development, marketing, sales, product management, UX research & design etc. It's also a great opportunity for those who wish to learn more, expand their knowledge and network within this community. 
Agenda
Hear from notable keynote speakers about the latest disruptive innovations, join breakout sessions, tackle specific topics and themes, and end the day with a networking social. 
Keynote Speakers

Blair Patacairk
VP Global Expansion, Invest Ottawa
With a unique blend of industry and government expertise supporting objectives for City Hall, start-ups and Fortune 500 companies, Blair Patacairk has fostered hundreds of millions of dollars of investment and facilitated thousands of jobs for the Ottawa region. 
Blair is currently the Vice President, Global Expansion, Invest Ottawa, current President and CEO of Telecom Gateway Services Inc., as well as the President of the Consider Canada City Alliance (CCCA). A recipient of Ottawa's Top 40 Under 40 award in 2008, Blair has consulted on foreign direct investment, local and global partnerships, trade, government relations and on marketing Ottawa and Canada to the world.

Tracey DeLeeuw
Commercial Technology Products Leader | Global Markets
Ernst & Young LLP
Tracy is an innovation champion. In her current role, she co-drives EY global revenues, co-creates revenue generating global commercial technology products with the Digital Products and Solutions group, and helps the adoption of existing and new solutions.
Her strength is building long-lasting relationships, and applying the design thinking process throughout the product/service lifecycle.
Her achievements include starting one of Canada's first eCommerce companies, designing an innovative smart building platform, co-implementing the 'intelligent post office', and creating the first crowdsourcing skills platform in Canada. She speaks regularly about tech and entrepreneurship.

Eli Fathi 
Co-founder & CEO, MindBridge Analytics Inc.  
Eli is the co-founder and CEO of MindBridge AI, a company that uses artificial intelligence and machine learning technologies to uncover errors in financial data. He is motivated by bringing recognition to Ottawa's artificial intelligence sector, providing opportunities to those that may otherwise be overlooked and is passionate about giving back to the community.
A tech veteran and a serially successful entrepreneur recognized with multiple awards and featured in numerous publications., Eli has a master's degree in computer engineering from the University of Ottawa and was the 2016 Alumnus of the year at Algonquin College.
Sessions by YOU! Take the Lead at ProductCamp!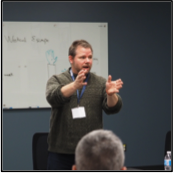 As a member of the product commercialization community, you are encouraged to share your knowledge by proposing to lead a 30-40 minute session on a topic of interest to the audience.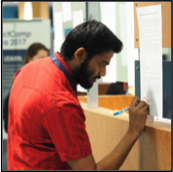 Keep in mind, all proposed sessions undergo a voting process by the attendees on the day of the event. You get to present your session if it gets top votes. Interested?
To learn more check out http://ottawapma.org/product-camp-ottawa/submit-a-session/
Tickets 
Don't miss this unique informative and interactive event!
Your Early Bird ticket is only $69.99, a saving of 30% off the regular price. 
A limited number of these tickets are available and for a limited time.
Act now, secure your spot and save 30%!

Want to Help?
To help out with ProductCamp as a sponsor, session leader or volunteer, please contact halahawa.pmp@gmail.com.
Many thanks to our generous host, Ribbon Communications (formerly GENBAND).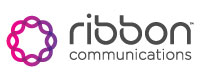 Save This Event
When & Where

Ribbon Communications (previously GENBAND)
Suite 2100
500 Palladium Drive
Ottawa, ON K2V 1C2
Canada

Saturday, 10 November 2018 from 8:00 AM to 4:30 PM (EST)
Add to my calendar
Organizer
Ottawa Product Management Association (OPMA); leaders in commercialization
OPMA facilitates education, mentoring, and networking opportunities. Our membership includes hundreds of product managers, marketing professionals and executives from many leading companies and institutions in the Ottawa-Gatineau region.
OPMA; share, learn, grow
Monthly network meetings with on topic keynote speakers.
Each month, guest speakers and/or panellists SHARE their personal experiences while cover pressing issues impacting business, innovation and our local community: Please visit our events page to see past presentations: www.ottawapma.org
Annual ProductCamp Ottawa
Providing like-minded individuals charged "with making it happen" the opportunity to network, share experiences and LEARN from each other
Mentoring
Online discussion boards and mentorship program with face-to-face meetings that help our members to GROW their business skills and knowledge
Our Sponsors
Many thanks to our sponsors, without their help our events would not be possible, if you are interested in finding out about the many benefits of becoming an OPMA sponsor, please visit the sponsorship page on our website: www.ottawapma.org
OPMA Platinum sponsor: http://www.pragmaticmarketing.com/
OPMA Silver Sponsor and monthly networking meeting host:  http://www.bitheads.com/
OPMA Sponsor in kind; annual ProductCamp Ottawa host:  https://ribboncommunications.com
OPMA Sponsor in kind; member & association software provider: http://www.member365.com
OPMA Sponsor in kind; ProducCamp twitter wall provider: http://www.tweetbeam.com