Productivity + Inner Peace: A Workshop for Ambitious Women
Description
Are you an ambitious woman who is juggling competing priorities and feeling like you have limited time to breathe and live in the moment?

Do you feel like you are going full-out yet unable to make a dent in your to-do list and feel like you are not living up to your potential?

Are you continuously sacrificing your wellbeing for work/others and wonder if you will ever find balance?

Are you overwhelmed and finding yourself reaching to external sources for short term gratification or to let off steam? i.e. eating, drinking, shopping, etc.
You are not alone.
Join us for a day of reflection, connection and growth designed to help ambitious women increase their productivity and fulfillment without sacrificing their wellbeing. Through a live 6-hour workshop we will connect you to like-minded women and teach you practical and sustainable skills and strategies that you can put into action right away to achieve more of what matters while experiencing more joy, fulfillment and calm in your day-to-day life.
---
Who It's For:
Ambitious Women who enjoy helping others and dream of making a greater impact on the world

Motivated Women committed to taking their business/career & life to the next level in 2019

High Achieving Women who are operating at full capacity and may be experiencing feelings of self-doubt, overwhelm or burnout that are holding you back

Driven women with high expectations for themselves who may be experiencing low confidence and feelings of not being or doing enough

Caring Women who may be sacrificing their own wellbeing for others.
---
What You Will Learn:
We will share the THREE keys elements to optimal productivity + inner peace and go beyond aspirational ideals to give you powerful skills, strategies, tools and techniques to help you apply these concepts to real life

We will show you the best ways to set clear priorities, master your mindset and optimize your energy

We will teach practical skills and strategies that you can put into action immediately to get the right stuff done and get comfortable in delegating or eliminating things so your to-do list becomes manageable and more enjoyable

We will share tools & techniques that clear out the limiting beliefs that are standing in your way and support the establishment of new beliefs that will help you on your path

We will discuss how to find your optimal energy as well as strategies for maintaining your energy for peak performance.

Mind-body experiences are integrated throughout the day so participants can actually feel the shift & empower themselves to get unstuck when they need to.
---
How You Will Learn:
6 hour in-person workshop complete with inspirational talks, interactive exercises, group discussions, guided meditation and… laughter yoga!!

Networking lunch and breaks with like-minded women from a variety of industries to build relationships and share ideas

A nutritious lunch will be provided
---
Meet Your Hosts: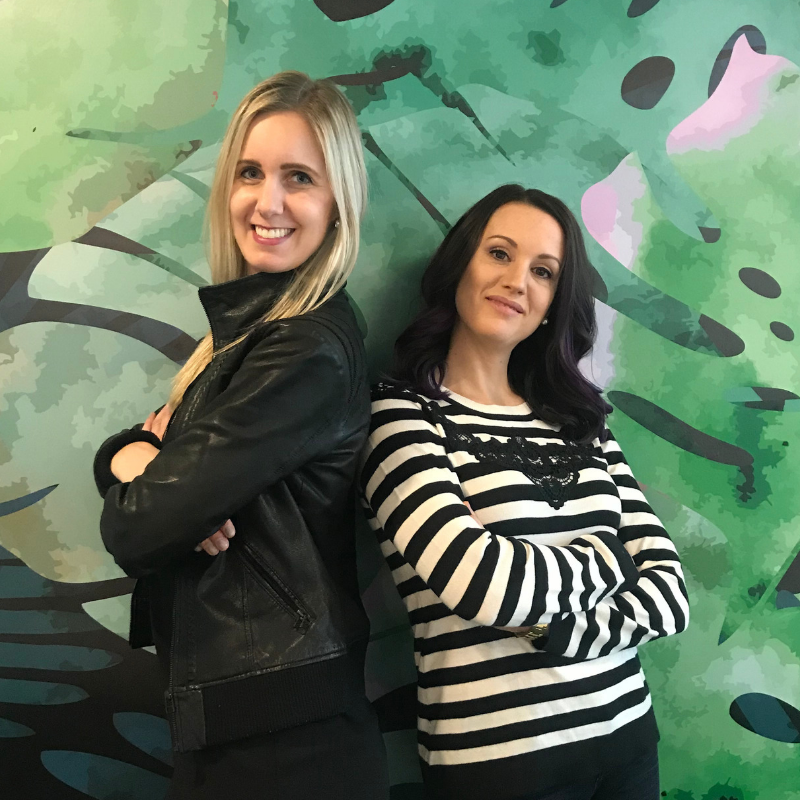 Kate Campbell is a Toronto-based career advancement and leadership coach helping ambitious women professionals strategically advance and accelerate their career progression and have a fulfilling and meaningful impact. After years of working in a successful international corporate career with a Fortune 500 company, she launched a purpose driven coaching business, Splash Strategy, focused on implementing a holistic bottom up approach to developing women leaders of tomorrow. As a passionate career advancement and leadership coach, Kate helps women understand who they are, what they want and how they will get what they want. She empowers women to overcome feelings of stagnation and self-doubt to become confident changemakers who work, play and lead in alignment with their core values, passions and goals.
Known for her deep empathy and grounded approach to personal growth, Brigid Dineen is a Resilience Coach for Strong Women. She has been teaching, coaching, and supporting women for over a decade as they learn to put themselves on the priority list. Brigid believes in a world where well-being comes first. She's on a mission to help women reclaim their time, energy and peace of mind so that they can make a meaningful contribution to the world while also feeling fulfilled. As the creator of Breathing Room and Mindfulness for Busy People, she provides practical tools and strategies for self-care to help you reclaim your time, energy and peace of mind. She also hosts the podcast, Guts & Grace: How to Create Space for YourSELF in a World That Would Rather You'd Stay Small, where women share their wisdom about authenticity, relationships, career, creativity, and self-love.
Are you ready to invest in yourself and clear out to clutter in your mind & life and start feeling like you are working at your full potential?
Register now!