Description

Learn Scrum From Those Who Created and Maintain It
Professional Scrum MasterTM (PSM) is a 2-day course that covers the principles and (empirical) process theory underpinning the Scrum framework, and the role of the Scrum Master in it. This course is a combination of instruction and team-based exercises, and teaches what is at the heart of the Scrum and Agile movement. The course also includes a free attempt at the globally recognized Professional Scrum Master I certification exam (PSM I).
Professional Scrum Master Certification
All participants completing the Professional Scrum Master course will receive a password to attempt the Professional Scrum Master I (PSM I) assessment. PSM class participants who attempt the PSM I assessment within 14 days of receiving their free password and do not score at least 85% will be granted a 2nd attempt at no additional cost.
You are also entitled to a 40% discount on the PSM II assessment once passing PSM I.
What You Will Learn
Over the 2 days, students will see why PSM is the cutting-edge course for effective Scrum Masters and for anyone coaching a team toward increased efficiency and effectiveness. The course includes advanced thinking for servant-leadership and behavioral shifts.
Throughout the course, students are challenged to think in terms of the Scrum principles to better understand what to do when returning to the workplace.
The PSM course is much more than just a set of slides and an instructor. In this course, students work on real-life cases with other classmates together as a team. This course is made up of discussions and hands-on exercises based upon real-life cases.
Course Topics
Scrum theory and principles
The Scrum Framework
The Definition of Done
Running a Scrum project
Working with people and teams
Scrum in your organization
The role of the Scrum Master
Why Scrum.org
Scrum.org provides the highest quality Scrum training, training materials and certified Professional Scrum Trainers (PSTs) to teach them. Our training materials are created and maintained by Scrum co-creator Ken Schwaber, Scrum.org and the community of PSTs who teach the courses, helping to ensure that they are in tune with what's happening in software development organizations and always up-to-date with the latest practices.
Professional Scrum Trainers bring their own style and experience to the courses, but use the same materials so that students are learning from the same content regardless of who teaches the course or where it is taught around the world. Read more about the differences.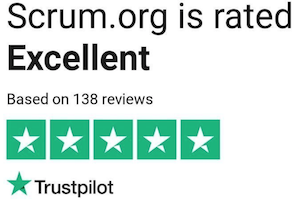 About the Trainer
Matt Dominici is an Agile Coach and Professional Scrum Trainer (Scrum.org) based in Toronto, Canada. He has been a catalyst for improvement at a diverse set of organizations – from bootstrapped technology startups to 150 year old incumbent Financial Institutions. Along the way, he has played the role of Director, Coach, Development Team Member, Scrum Master and Product Owner. His clarity, positivity, and enthusiasm for agile helps teams and organizations discover their own path to true business agility. Matt knows he has been successful when he sees happier employees, higher performing teams and more effective leaders. You can find out more about your trainer at mattdominici.com
Continental breakfast, Coffee, Tea & Afternoon refreshments are included - Lunch is not included