Professional Session Sault Ste Marie - Infant and Early Mental Health in Al...
Description
Featuring guest speaker Chaya Kulkarni (Baa, M. Ed, Ed.D), Director of Infant Mental Health Promotion (IMHP) at the Hospital for Sick Children in Toronto, Ontario.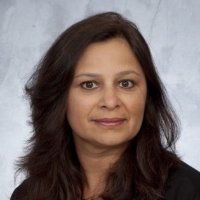 This one-day workshop will provide an overview of basic principles related to infant mental health and how this information is applicable to different professional settings and roles involved in caring for and service this age group.

Early learning and care practitioners (ECE's) home visitors, and child welfare workers need to understand the impact of a young child's experiences on their mental health and emerging sense of self.

Join us and Chaya Kulkarni this June for an informative session on the importance of infant mental health and what the Early Development Index (EDI) tells us about our children.