Description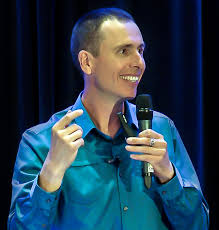 The Parent Resource Centre (PRC) is pleased to provide the opportunity to introduce Vince Gowmon to the Ottawa educational landscape. Author of "Let the Fire Burn – Nurturing the Creative Spirit of Children" and founder of Remembering to Play Events, Vince has been leading keynotes, playshops and webinars for organizations, conferences and communities for over 18 years. His events are fun, and interactive, leaving participants inspired and energized. Referencing core principals and concepts from "How Does Learning Happen?" Ontario's Pedagogy for the Early Years, Vince will guide participants through creative playshops refresh and encourage the development of new skills to use in everyday interactions with children – to help to nurture their creative spirit.
"Professionals at Play" is a chance for you to re-energize and re-focus yourself both personally and professionally early in the academic year. Your day will include creative activities, inspirational and funny stories, thoughtful conversations, laughter and reflection while gaining practical tools and insights on ways to expand your toolbox for both work and at home.

Give yourself the gift of creativity and play – and learn how to bring out the best in yourself and the children you care for using the Power of Play:
15 Reasons to Register
1. Continue to foster play-based learning strategies
2. Learn to be more present, open, flexible and curious
3. Illuminate beliefs, assumptions and judgments
4. Learn how to not only do play, but be playful as well
5. Learn creative activities that promote collaboration/inquiry
6. Explore how play fosters creativity, and is the gestation period for ideas & innovation
7. Follow the child's lead and support a co-creative learning environment
8. Move from reasoning with others to playing along in their world
9. Communication skills that inspire inclusivity and creative engagement
10. See others, and yourself, as naturally creative, resourceful and whole
11. Strengthen your possibility mindset, and turn challenges into opportunities
12. Balance practical consensus building with dreaming in the creative process
13. Bring the best out of others through acknowledgment & receptivity
14. Integrate professional and personal, bringing authenticity wherever you go
15. Certificate of completion provided

* Light breakfast, lunch and certificate of completion provided.
* Not responsible for sore tummies due to laughter and fun overload
"Vince has such an engaging manner that every last person at this workshop was up and participating in the fun activities. As I looked around the room, all I could see were smiling, happy people letting go of their inhibitions and having a great time. Not only does Vince engage you in these play activities, he delves into why we need to play – not only for the children we work with, but for ourselves as well. Vince was intuitive to the needs of the group, his sense of humour was respectful, and his love for his field of work was palpable. The feedback from everyone, bar none, was fabulous and positive. Many commented that this was the best workshop they had ever been to."
~ Chris Marteinsson ECE, CEA, Program Coordinator, Shuswap Child Care Resource and Referral