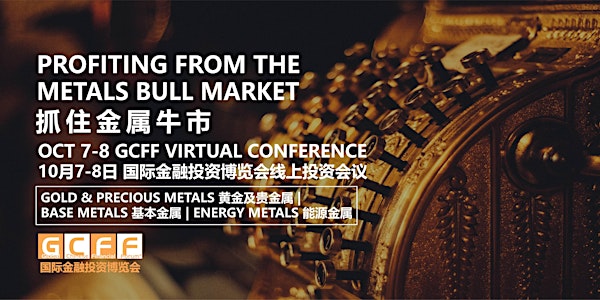 Profiting from the Metals Bull Market - GCFF Virtual Event 抓住金属牛市-GCFF线上会议
Meet the next big mining investment opportunities at GCFF! 在GCFF线上会议上把握下一个大型矿业投资机会!
About this event
Rising metals prices have spurred the highest levels of mining investment since the last supercycle. Interest in junior mining stocks have been renewed by both retail investors and institutional investors. Flush with cash, exploration mining companies are now implementing ambitious drilling plans and are poised to take advantage of the favourable market conditions to grow their stock values.
Meet the next big mining investment opportunities in the GCFF Virtual Conference - Profiting from the Metals Bull Market on October 7th and 8th. Featuring promising companies exploring for gold and precious metals, base metals and energy metals, the GCFF Virtual Conference will provide investors with valuable mining industry expertise as well as the opportunity to find the next big mining stock.
Broadcasted in both English and Chinese streams, the GCFF Virtual Conference - Profiting from the Metals Bull Market will provide a unique opportunity for investors to enter the mining investment markets.
不断攀升的金属价格推动矿业投资达到了上一次矿业周期以来的最高水平,机构投资者和个人投资者对于初级矿业股的投资兴趣也越来越高涨。手握资金的矿业公司信心满满地在实施钻探计划,准备抓住有利的市场环境提升股票价值。
国际金融投资博览会线上投资会议 – 抓住金属牛市将于10月7和8日举办,采用中英双语形式,为矿业投资者提供了一个独特的机会。我们精选了一些潜力巨大的矿业公司。这些公司主要勘探贵金属、基本金属和能源金属,在会上向投资者传授宝贵的矿业知识,也为投资者提供找到矿业牛股的机会。
本次会议将以英语和普通话频道播送,将为投资者进入矿业投资市场提供一个独特的机会。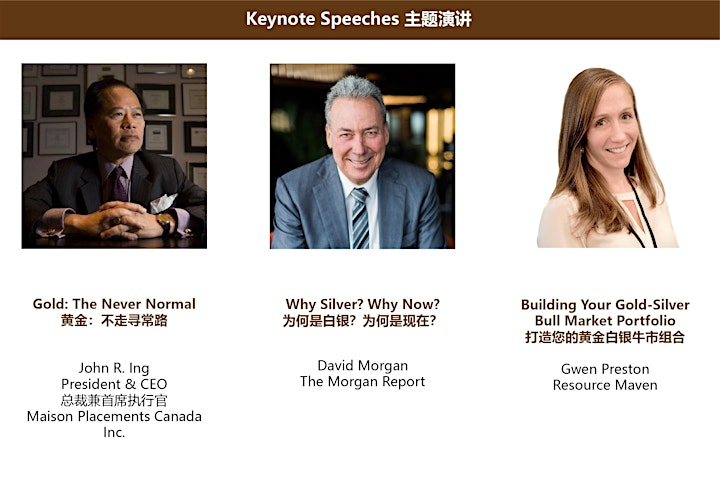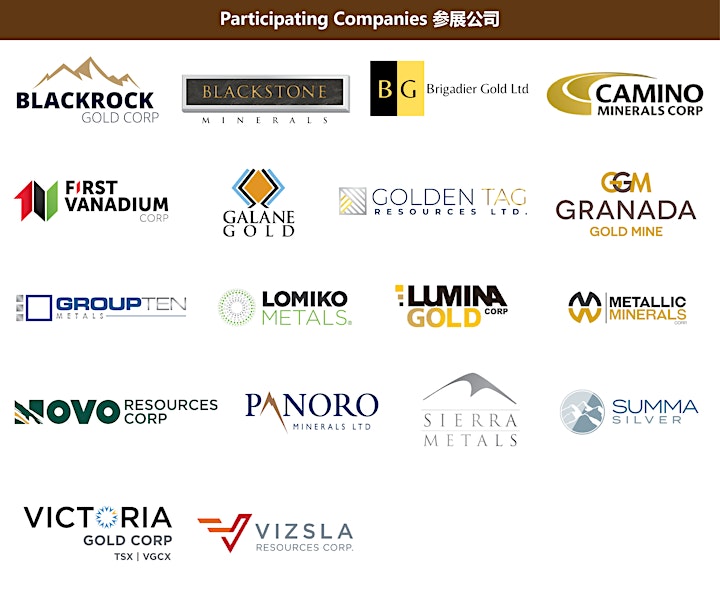 Q&A Lucky Draw 问答环节幸运抽奖
18 Chances to Win a CAD$50 Amazon Gift Card in the 2 Day event!
在2天的活动中共有18次赢取价值$50加元的亚马逊礼品卡一张的机会!
Q&A participants will have the chance to win a CAD$50* Amazon Gift Card! Just ask the presenters your questions and during each of our breaks, three lucky participants will be chosen by the MC to win. That's 18 chances in total! **
问答环节的参与者将有机会赢取50加元*的亚马逊礼品卡!只需向演讲公司询问您的问题,在每个茶歇时间,主持人将抽取三名幸运的参与者送出50加元的亚马逊礼品卡一张!**
Just ask your question in our live stream's Q&A live chat box, print screen your question and you will have a chance to win! At every break period, our MC will choose the top 3 questions of the preceding section and announce the winner! If your question is chosen, please send an email to info@nai500.com with the print screen attached! We encourage you to use your real name as the username when you ask your question.
只需在实时直播中提出您的问题,然后将您提出的问题截图。在每个茶歇时间,主持人将选择上一环节最佳的三个问题,然后公布赢取礼品卡的参与者的用户名。如果您被幸运抽取,请您发送电子邮件至info@nai500.com,并在附件里附上您提出问题的截图! 我们建议您在提问时使用真实姓名作为用户名。
*Each Amazon Gift Card is $50 in Canadian Dollar value. If you live outside of Canada, the gift card will be exchanged to the local value.
*每张亚马逊礼品卡的价值为50加元。如果您居住在加拿大境外,则礼品卡将兑换成相应的当地的货币面值。
**The winner will be chosen solely at the discretion of NAI Interactive Ltd. The winner must contact NAI Interactive Ltd. within 24 hours of the event or the offer will be void.
**得奖者将由NAI Interactive Ltd全权决定。获胜者必须在活动开始后的24小时内与NAI Interactive Ltd.联系,否则该奖品无效。
This event is suitable for the following 本次会议适合:
Sophisticated & private investors, private client brokers, fund managers, financial institutions, hedge funds, buy & sell side analysts and journalists.
经验丰富的私人投资者、私人客户经纪人、基金经理、金融机构、对冲基金、买卖方分析师和记者。
Over a Dozen Featured Exciting Mining Companies including: 参加会议的十几个令人兴奋的矿业公司包括:
Sierra Metals Inc. (TSX: SMT; NYSE AMERICAN: SMTS)
Sierra Metals Inc. is Canadian based growing and profitable polymetallic mining company with production from its Yauricocha Mine in Peru, and it's Bolivar and Cusi Mines in Mexico. The Company's focus is on increasing production volume and growing mineral resources. Sierra Metals has recently had several new key discoveries and still has many more exciting brownfield exploration opportunities at all three Mines that are within close proximity to the existing mines. Additionally, the Company has large land packages at all three mines with several prospective regional targets providing longer-term exploration upside and mineral resource growth potential. The Company's Common Shares trade on the Bolsa de Valores de Lima and on the Toronto Stock Exchange under the symbol SMT and on the NYSE American Exchange under the symbol SMTS.
Sierra Metals Inc.是加拿大一家不断壮大且盈利的多金属开采公司,位于秘鲁的Yauricocha矿以及墨西哥的Bolivar矿和Cusi矿均已投产。公司将重心放在增加产量和提升矿产资源量上,近期确定了几个新的关键发现区,在靠近现有矿山的全部三座矿山还存在更多振奋人心的棕地勘探机会。此外,Sierra的这三座矿山面积都很大,而且拥有多个潜在的区域勘探目标,能够带来长期的勘探上升潜力和矿产资源量的增长潜力。公司的普通股在利马证券交易所交易,还在多伦多证券交易所交易和美国证券交易所交易,交易代码分别为SMT和SMTS。
Brigadier Gold Ltd (TSXV: BRG)
Brigadier Gold Limited was formed to leverage what will be the next major bull market in the natural resource sector, particularly precious metals. The company's mandate is to acquire undervalued and overlooked projects with demonstrable potential for advancement.
Brigadier Gold Limited成立的初衷的是为了抓住自然资源领域,尤其是贵金属下一个大牛市行情的机会。我们的宗旨是收购那些被低估和被忽视但具备显而易见的开发潜力的项目。
Victoria Gold Corp. (TSX:VGCX)
Victoria Gold Corp.'s Eagle Gold Mine poured its first gold Q3, 2019 and achieved commercial production on July 1, 2020. In full production, the mine will produce 210,000 ounces per year at an AISC of less than US$800 per ounce Au. The Reserve is 3.3 million ounces of gold and the mine life is +10 years. The deposit is open at depth and along strike. Exploration potential of the greater Dublin Gulch property is good and includes priority targets Olive-Shamrock, Bluto, and Nugget-Raven.
Victoria Gold Corp.的Eagle金矿于2019年第三季度投产,目前处于生产阶段,满负荷生产后能够以全部维持成本低于每盎司800美元每年可生产21万盎司黄金。Eagle金矿的黄金储量为330万盎司,矿山寿命十年以上,矿床沿走向和向深处开放。更大的Dublin Gulch项目勘探潜力良好,包含Olive-Shamrock、Bluto和Nugget-Raven等多个优先靶区。
Wednesday, Oct 7, 2020 / 2020年10月7日,周三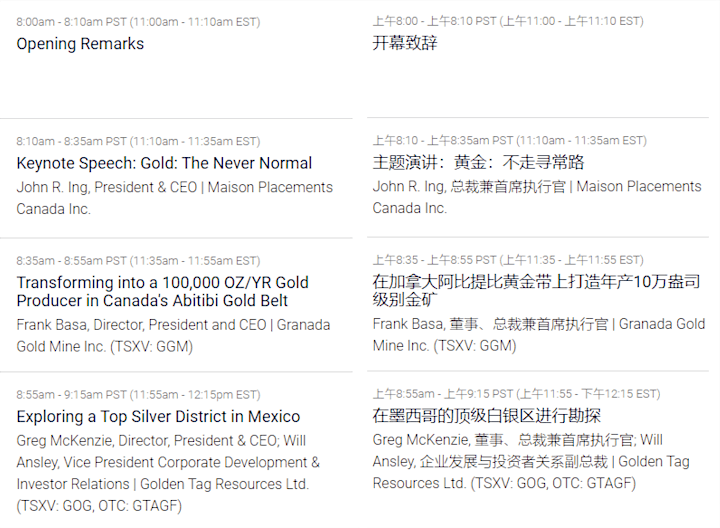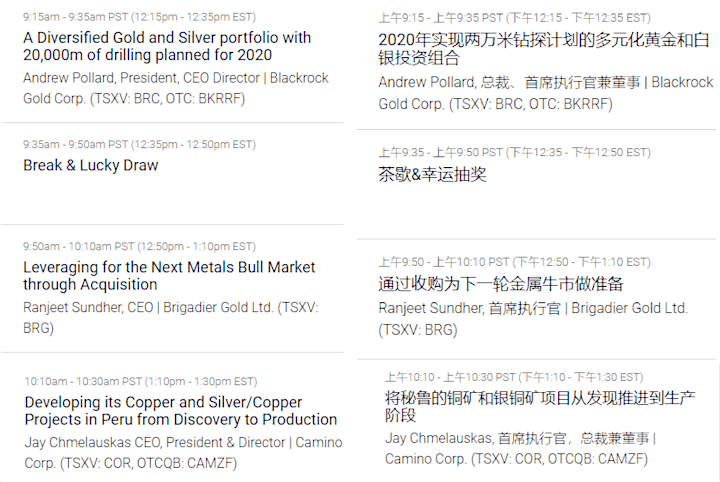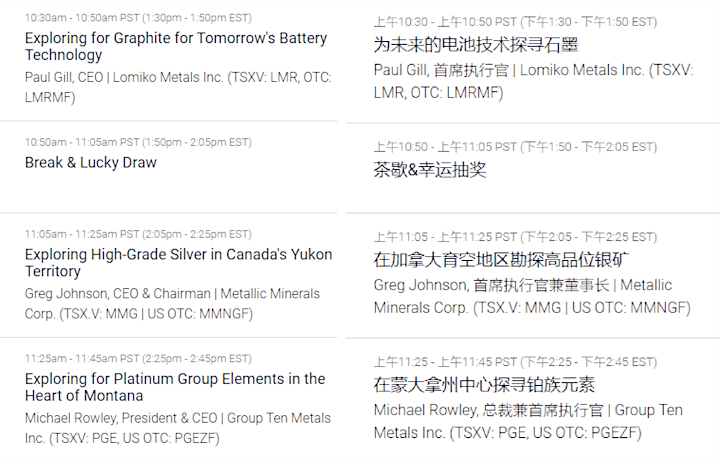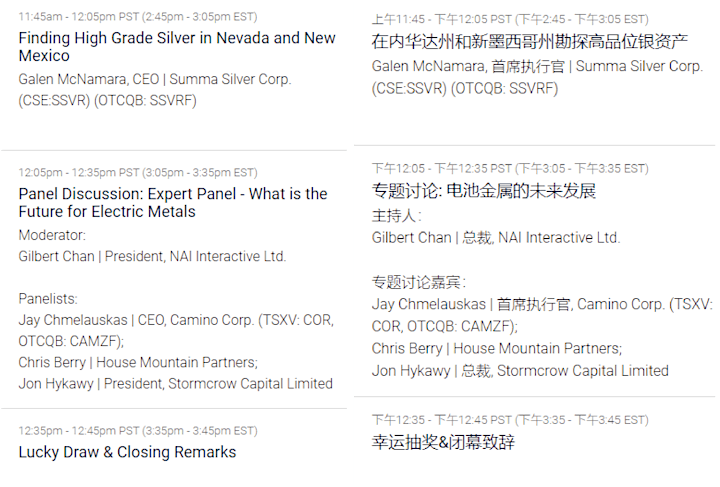 Thursday, Oct 8, 2020 / 2020年10月8日,周四