Description
Background:
In the modern industry Project Managers play a major role in the success of any organization, as they are the key figure in the development of the organization's goals and projects. To succeed as an effective manager, one must be able to utilize a variety of tools, skills and techniques to maximize monitor, plan and control their projects. The PMP Exam Preparation training program provides a comprehensive overview of the topics covered in the PMBOK guide book which covers the fundamental principles of Project Management. In addition, the program is designed to prepare prospective applicating for the PMP Certification Exam issued by Project Management Institute (PMI).
Program Overview:
The PMP Training program offered by Petrel College of Technology is created to explain the challenges and issues concerning effective management and provides you with the necessary tools to become an effective project manager. The program explores the founding principles of Project Management and allows you to develop your management skills to better lead, plan and deliver successful projects.
Learn how to utilize the tools and techniques of Project Management to establish, maintain and improve standards throughout your organization

Advance your career by obtaining your PMP Certification through Project Management Institute
The 36 Hour program is provided over the span of 4 Weekends (Saturdays) in a boot camp style consisting of lectures covering the materials of the PMBOK textbook, hands-on projects and will cover mock exams to maximize your chances of succeeding in the PMP exam.
Program breakdown/content:
Introduction to Project Management

Project Life Cycle and Organization

The Standard for Project Management

Project Management Processes

The Project Management Knowledge Areas

Project Integration Management

Project Scope Management

Project Time Management

Project Quality Management

Project Cost Management

Project Human Resource Management

Project Communication Management

Project Risk Management

Project Procurement Management

PMP Mock Exam
Core Audience:
Corporation interested in training their Management teams

Professional individual with a passion for project management looking to expand their skill and knowledge in this field

Experience project managers planning to take the (PMP®) exam

Newcomers with strong professional background looking to demonstrate their management capabilities.
Program Cost:
Regular-Members: $599 CAD

PMQA Members: $399 CAD

Mohandes Members: $399 CAD

Corporate Training – Please contact learn@petrelcollege.ca for our corporate training prices.
Corporate Training Financial Assistance
As a registered Private Career College, Petrel College of Canada is an eligible training provider for the Canada Ontario Job Grant, by applying for this grant corporation interested in training their staff are eligible for a 65% financial reimbursement of the training cost. If you are interested in training your workforce and benefit from this grant, Petrel College of Canada provides assistance in obtaining this training subsidy. Please contact us at learn@petrelcollege.ca to learn more about our service.
Instructors Profile: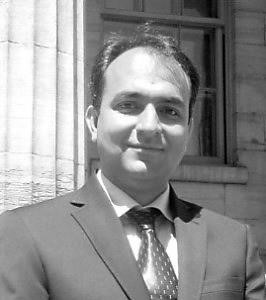 Amirpouyan Harandi
SENIOR INSTRUCTOR / STRATEGIC MANAGEMENT EXPERT
Amirpouyan Harandi is a co-founder and president of Helmfried Business Solutions. Prior to that, Amirpouyan has worked as International Marketing Manager for PMI Education Sdn Bhd in Malaysia. Before PMI, he has worked as Business Development Consultant at Legenda Group. He has also worked as Chief Strategy Officer and Project Manager at Farabord Ltd. Amirpouyan's PhD research at MMU was in the field of Strategic Management. He is an MBA graduate with his bachelor degree in Electrical Engineering.
Scheduling/Location:
Petrel College of Technology
Unit 212
250 Consumers Rd, North York,
ON M2J 4R4
Duration: 36 Hours
Classes are offered on Saturday Mornings
FROM: Saturday September 23rd, 2017
TO: Saturday November 11th, 2017
keywords: PMI, Project Management, PMP, PMP EXAM, PMBOK, Leadership Management, Cost Management, Quality Management, Planning, Risk Management, Quality Assurane.